Stress management met de HeartMath® Peak Performance methode
Een continu rinkelende telefoon, een stroom e-mails waar geen eind aan komt en WhatsApp-berichten die de hele dag binnen blijven komen. En de noodzaak die je voelt om al die oproepen binnen afzienbare tijd te beantwoorden. 
Herkenbaar? Waarschijnlijk wel, want onbereikbaar zijn is bijna geen optie meer tegenwoordig. Daarom sta je de hele dag aan en krijg je heel wat prikkels te verwerken. Dat is op zich helemaal niet erg, want het zijn uitdagingen die je best aan kan als je in de juiste flow bent. Een ontspannen geest is dus de echte uitdaging. 
Een stressvrij leven
Als je stress ervaart vind je onmogelijk de concentratie en rust die nodig is om alle prikkels aan te kunnen. Als je regelmatig stress hebt, gaan mensen om je heen dat ook aan je zien. Stress is namelijk ook fysiek zichtbaar en heeft invloed op tal van andere dingen in je leven.
Hoog tijd voor een stressvrij leven. Dat klinkt misschien te mooi om waar te zijn, maar het is geen onbereikbaar doel. De training Veerkracht en stressregulatie met HeartMath® biedt de oplossing. Je leert hoe je stress neutraliseert en je gebruikt ademhalingstechnieken om in een flow te komen: dé manier om met een ontspannen geest aan het werk te gaan.
De HeartMath® Peak Performance methode
Al meer dan 10 jaar vindt er in Nederland onderzoek naar de HeartMath®-methode plaats. Bij de methode staat de hartcoherentie centraal. Dat is de mate van samenhang in de hartritmevariabiliteit (HRV). Hiermee bedoelen we de tijdsintervallen tussen hartslagen, die wisselen constant. Als je last hebt van stress zijn die wisselingen onregelmatig. Dat zorgt voor een onprettig en gejaagd gevoel.
Veel fijner is als de tijdsintervallen een harmonisch patroon laten zien. Constante wisselingen die zorgen voor rust in je lichaam en geest. De ademhalingstechnieken van de HeartMath® Peak Performance methode helpen je om die staat te bereiken. Door de coherentieoefeningen stem je jouw ademhaling en HRV op elkaar af en neutraliseer je de stress die je eerder nog ervaarde.
Tijdens de training Veerkracht en stressregulatie met HeartMath® maak je kennis een aantal oefeningen waarvan je de fysieke impact direct teruggekoppeld krijgt middels biofeedback software. Deze software op je telefoon vertaalt via een bluetooth oorsensor de signalen van je lichaam naar het beeldscherm. Doordat je het effect van je inspanning direct kunt zien, word je optimaal in staat gesteld om bij te sturen en zo het gewenste effect te realiseren.
Bewezen effectief
Het mooie aan de HeartMath® Peak Performance methode is dat je de ademhalingsoefeningen op elk moment van de dag kan toepassen. Heb je het na de training eenmaal onder de knie? Dan maak je snel een einde aan een stressvolle situatie. Kijk je bijvoorbeeld erg op tegen de dag omdat je veel deadlines hebt? Dan begin je de ochtend met je ademhalingsoefeningen voor een ontspannen start.
Ben je een tijdje met de HeartMath®-methode bezig? Dan merk je dat je minder moe en uitgeput bent en dus meer energie hebt voor andere dingen. Je ervaart minder negatieve gedachtes, spanning en stress en je hebt meer motivatie om aan de slag te gaan. Je psychische, sociale en fysieke welbevinden verbetert en je staat dankbaarder in het leven. Dat blijkt ook uit verschillende onderzoeken naar HeartMath®-trainingstrajecten bij medewerkers van verschillende bedrijven.
Dat de positieve resultaten van de HeartMath®-methode lang aanhouden, blijkt uit een onderzoek onder 104 medewerkers van de politie Noord-Nederland. Maar liefst 23 maanden nadat ze een HeartMath®-training volgden, waren de resultaten nog steeds positief. Volgens het bureau dat het onderzoek uitvoerde is dat het bewijs dat de training ook voor de langere termijn zeer waardevol is.
Aan de slag met de HeartMath® Peak Performance methode?
Is stress in jouw leven een belemmerende factor? En wil je graag meer rust en ontspanning ervaren terwijl je jouw doelen behaalt? Bekijk dan eens onze training Veerkracht en Stressregulatie met HeartMath®. In een kleine groep van maximaal 12 deelnemers ga je aan de slag om je mentale weerbaarheid te vergroten. Na de training beschik je over de handvatten die je nodig hebt om een einde te maken aan stress en vermoeidheid en ga je met meer energie door het leven.
Wil je meer weten? Neem dan telefonisch of per mail contact op met Huib Broekhuis. Hij maakt graag tijd vrij om met je van gedachten te wisselen.
20 oktober 2021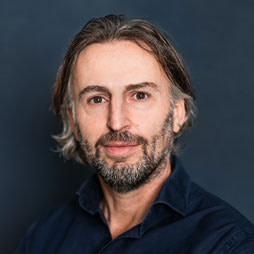 Benieuwd wat we kunnen betekenen voor jouw organisatie? Bel mij dan gerust even op om van gedachten te wisselen.
We ontwikkelen programma's die altijd naadloos aansluiten, ook full digital.
Benieuwd of dit programma ook werkt voor jouw organisatie?
Bel mij dan gerust even op om van gedachten te wisselen.
We ontwikkelen programma's die altijd naadloos aansluiten, ook full digital.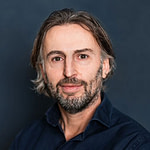 Neem gerust vrijblijvend contact op om van gedachten te wisselen.
Ga van stress naar flow met de HeartMath®-methode. Versterk jouw veerkracht en krijg grip op jouw stressoren.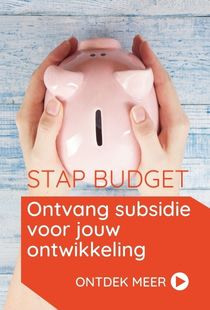 Ontdek of jij in aanmerking komt voor de overheidssubsidie op leren en ontwikkelen en met welke programma's je aan de slag kunt.