De 'managers' van de toekomst
Eerder schreef ik al dat traditionele Management Development programma's steeds minder populair worden. In de huidige tijd vind ik dat we minder een onderscheid moeten maken tussen management development en leiderschap development. Managen en leiden zijn namelijk onlosmakelijk met elkaar verbonden. Behalve het beschikken over competenties als structureren, controleren en plannen, dienen de managers van de toekomst échte leiders te zijn. Inspirerende leiders die hun mensen stimuleren om persoonlijk leiderschap te tonen, waardoor hun talenten en capaciteiten optimaal worden benut.
Bij het inrichten van een Management Development programma hoort niet één specifieke leiderschapsfilosofie. Het gaat namelijk altijd om maatwerk: elke MD-aanpak is uniek op maat van de organisatie, haar managementpopulatie, haar context en haar (potentiële)maatschappelijke bijdrage. Een toegepaste leiderschapsfilosofie is daarom altijd ondersteunend aan de leiderschapsfilosofie van de organisatie zelf. Deze aanvliegroute neemt niet weg dat ik een voorkeur heb voor een pragmatische filosofie.
Werken aan belangrijke leiderschapsparadoxen
Ik geloof in een leiderschapsfilosofie die betekenis geeft aan de rol van een manager/leider en persoonlijk leiderschap stimuleert én een die het mogelijk maakt om te werken aan belangrijke leiderschapsparadoxen, zoals:
• 'durven loslaten' versus 'inspirerend sturen'
• 'vertrouwen geven' versus 'controle behouden'
• 'boegbeeld zijn' versus 'anderen de ruimte geven'
• 'benutten van voordelen van structuur' versus 'zorgen voor creatieve chaos'
• 'kwetsbaarheid tonen'versus 'autoriteit inzetten'
• 'handelen vanuit automie' versus 'werken met collectiviteit'
• 'inzetten van manager's rol' versus 'gebruik maken van expertise'
Elke manager heeft zijn/haar eigen pad te vinden in deze, niet-limitatieve, paradoxen. In mijn zoektocht naar een filosofie die een goed startpunt geeft voor het werken aan deze paradoxen, kwam VDS enkele jaren geleden in contact met het concept 'Multipliers' van Liz Wiseman. In het huidige tijdsbeeld geeft Liz een goed en werkbaar antwoord op de vraag "Hoe kan het zijn dat medewerkers briljant presteren bij de ene leidinggevende (Multiplier) en minder bij de andere (Diminisher)?".
Haar internationale onderzoek laat zien dat 'Multipliers' in staat zijn om tot 90% van het talent en intelligentie van mensen en organisaties aan te boren. Diminishers scoren bijna twee keer zo laag (48%). Op krachtige wijze lichten de onderzoeksuitkomsten vijf cruciale managementdomeinen uit die bepalend zijn voor succes.
De vijf cruciale managementdomeinen die bepalend zijn voor succes
1. Talent Management: De mate waarin de unieke (onderliggende) talenten van medewerkers worden gezien, geactiveerd en ingezet.
2. Work Climate: de mate waarin een manager in staat is om een gezond, uitdagend en veilig werkklimaat te creëren waarin iedereen het beste uit zichzelf en anderen wil halen.
3. Decision making: de mate waarin een manager op cruciale momenten een transparant en gedeeld
besluitvormingsproces inricht en daarin medewerkers hun 'common sense' en collectieve intelligentie laat inzetten.
4. Deliver results: de mate waarin een manager werkelijk het eigenaarschap, de verantwoordelijkheid en daaraan gekoppeld het vertrouwen aan medewerkers durft te geven om hun eigen rol/functie goed uit te voeren.
5. Setting Direction: de mate waarin een manager in staat is om medewerkers vanuit eigen verantwoordelijkheid zelf aan het stuur te zetten van hun loopbaan, prestaties, richting en ontwikkeling.
De 'managers' van de toekomst maken werkelijk het verschil
Uit ervaring weet ik dat de meest hardnekkige paradoxen te koppelen zijn aan deze vijf cruciale aandachtsgebieden. Hierin kan een manager werkelijk het verschil maken voor zijn/haar mensen, de organisatie en uiteindelijk ook de samenleving. Deze laatste vanuit de gedachte dat mensen die gelukkiger zijn, beter presteren en meer betekenis geven aan en halen uit hun werk. Hierdoor presteert de organisatie als geheel niet alleen beter, maar draagt deze ook positief bij aan een mooiere samenleving.
Multipliers kan dan ook een werkbaar startpunt zijn voor persoonlijke ontwikkeling van de managers van de toekomst. Uiteraard, mits deze in het MD-vraagstuk van de klantorganisatie past!
Op welke manier leidt Management Development nu daadwerkelijk tot succes?
Voor het ontwikkelen en inrichten van een succesvol Management Development programma dient de gekozen leiderschapsfilosofie natuurlijk met veel aandacht vertaald te worden naar de praktijk. Echter, succes valt of staat met een goede basis. Volgende week deel ik mijn drie basispunten voor een integraal MD-programma.
Dit is deel 2 van een blogserie. Lees de andere delen hier:
Deel 1: Traditionele Management Development programma's werken (bijna) niet meer
Deel 3: Drie ingrediënten voor een integraal MD programma
Deel 4: Zeven randvoorwaarden voor een succesvol MD-programma
Op de hoogte blijven van nieuwe relevante content? Laat dan even je gegevens achter!
15 augustus 2020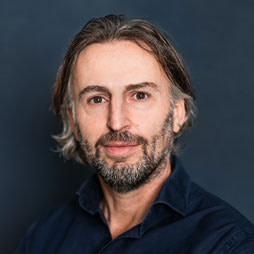 Benieuwd wat we kunnen betekenen voor jouw organisatie? Bel mij dan gerust even op om van gedachten te wisselen.
We ontwikkelen programma's die altijd naadloos aansluiten, ook full digital.
Benieuwd of dit programma ook werkt voor jouw organisatie?
Bel mij dan gerust even op om van gedachten te wisselen.
We ontwikkelen programma's die altijd naadloos aansluiten, ook full digital.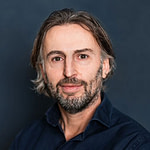 Neem gerust vrijblijvend contact op om van gedachten te wisselen.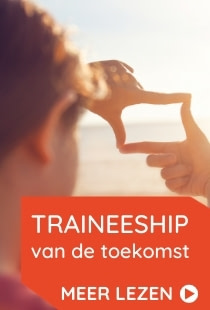 Het opzetten van een succesvol talentprogramma is best lastig! Op deze pagina vind je allerlei info & tools om dat proces een stuk eenvoudiger én leuker te maken.