Talent en leiderschap ontwikkelen – Onzin?
De werkelijkheid is complexer
En dan nu de praktijk! Onlangs verscheen op www.managersonline.nl een artikel met de interessante titel 'Talent en leiderschap ontwikkelen? Onzin!'. Het stelt onder andere dat uit onderzoek blijkt dat 68% van de Nederlandse managers een demotiverend werkklimaat creëert voor hun medewerkers. Ik geloof de cijfers en zie dat managers in staat zijn zo'n onaantrekkelijk werkklimaat te scheppen.
Gevoed door angst en gestuurd op 'control' door o.a. de huidige crisis, zie ik ze veel lijstjes opleveren. Soms zelfs met betrekking tot issues waarvan men de context niet eens kent. Ik geloof ook, zoals het artikel stelt, dat managers, goed bedoeld, een democratische leiderschapsstijl aanhangen.
Onze van oudsher verzorgende cultuur zal hier debet aan zijn en vast ook de eindjaren '80 gedachte dat medewerkers participatiemogelijkheid geboden krijgen. Het is alleen wat doorgeslagen. Ik zie leiders de issues van hun medewerkers zelfs overnemen. Waarmee zij bepaald geen bijdrage leveren aan het ontwikkelen van Persoonlijk Leiderschap van hun medewerkers.
Overigens is het anno 2013 nog steeds zo dat gemiddeld 70% van de managers een participerende leiderschapsstijl als primaire stijl hanteert (en dus andere effectieve stijlen niet hanteert), zo blijkt uit o.a. uit de scores met betrekking tot Situationeel Leiderschap.
En – of? En – en!
Ik betwijfel of de organisatiehark, functies en een bureaucratische procesgang moeten verdwijnen. Het lijkt mij eerder een kwestie van: hoe worden deze begrippen gehanteerd, dan wel hoe werden ze ook alweer bedoeld? De organisatiehark o.a. om te kunnen besturen en te structureren, communicatie te stroomlijnen etc. Niets mis mee. Tenzij de hark gebruikt wordt om macht niet meer zuiver te hanteren, mensen uit te sluiten, onbereikbaar te zijn en bedenk maar meer in dit verband.
Het mag meer én –  én zijn. Wat in mijn optiek het creëren van een werkverband dat er toe doet (situationeel bepaald). En ja, in een tijd waarin veranderen, aanpassen en vernieuwen permanente variabelen zijn, past het om te organiseren in rollen, maar is  samenwerken en verbinden per definitie altijd een kritische succesfactor. Ook in de meer traditionele besturing van een organisatie. Met name in grote organisaties lijkt  een effectief ontworpen linking pin systeem nog steeds wel belangrijk. Hoe dan ook: kies voor de best practice!
Mindset – Durven – Discipline
In de conclusie van 'Talent en leiderschap ontwikkelen? Onzin!' vallen de woorden 'mindset' en 'durven'. Ik zou daar graag 'discipline' aan toevoegen. Deze begrippen zijn naar mijn mening van essentieel belang om ontwikkeling te kunnen genereren. Of het nu gaat om ontwikkeling bij medewerkers te faciliteren, onbaatzuchtig te delen of wat dan ook.
Mindset
Het woord 'mindset' wordt door het woordenboek vertaald in 'geesteshouding' of 'geestestoestand'. Laten we het bij het eerste houden, het tweede roept wellicht teveel balorige associaties op.
Mindset wordt vooral gevoed door ervaring, voortschrijdend inzicht,nadere bewustwording en hiermee verbonden een visie. Ik kom veel op bezoek bij doorgaans grote organisaties en het valt mij de laatste jaren op dat men goed kan verwoorden wat men wil zijn, waar de organisatie voor staat (kernwaarden) en hoe er samengewerkt wordt. Maar ik lees dit vooral en zie deze mindset in veel gevallen niet of nauwelijks terug in houding en gedrag.
Mooi zou het zijn wanneer dit top down belijdt wordt, maar het kan en mag natuurlijk ook ontstaan vanuit ieder individueel initiatief, kris kras door de organisatie. Hoe meer van dit gewenste 'ik- gedrag', hoe sneller een nieuw 'wij-collectief'.
De problemen lijken divers, zo ervaar ik. Enkele voorbeelden: men krijgt de mindset niet over de bühne, men weet de mindset niet 'levend' te maken, de mindset wordt niet geïnternaliseerd omdat men deze nog niet heeft 'gevoeld', dus nog geen betekenis heeft gekregen. Kernwaarden worden uitgesproken maar niet 'gevuld', waardoor zij 'waardeloos' in plaats van 'waardevol' worden. Binnen luttele tijd wordt er schamper gesproken over deze kernwaarden ("welke hadden we ook alweer"). En leidinggevenden zijn geen koplopers, in het slechtste geval zelfs tegenstanders. En ik denk nog steeds (zeker binnen grotere organisaties) dat er leidinggevenden nodig zijn om welk veranderproces dan ook 'levend te maken'.Door aan te jagen, te faciliteren, te regisseren en voorbeeldgedrag te tonen.
Durven
'Durven' speelt een hoofdrol: leidinggevenden willen vaak niet omdat zij niet durven. Zij durven geen proces aan te gaan waarvan zij niet weten hoe het ontvangen wordt, welke weerstanden ontstaan en hoe het afloopt. Zij experimenteren onvoldoende en kunnen niet 'loslaten', zelfs wanneer zij op begripsniveau de mindset wel omarmen. En of het nu om aandacht geven gaat, onbaatzuchtig delen, het inzetten van een cultuurverandering of welke verandering dan ook: angst roept belemmerende overtuigingen op en met belemmerende overtuigingen creëren we alibi's.
Discipline
Wanneer leidinggevenden hier doorheen breken, keuzes maken, focus aanbrengen en 'ervoor gaan', ontstaat een nieuw issue: discipline! Er ontstaat namelijk nagenoeg altijd een situatie waarin een andere mindset niet zomaar wordt geadopteerd. Somstot hardnekkige weerstand aan toe. Volhouden! Een transitieproces begeleiden vereist in dit opzicht de nodige discipline van de leidinggevende.
Conclusie
Binnen veel organisaties wordt per abuis verondersteld dat leidinggevenden hun rol(len) pakken en een vanuit een gewenste mindset vernieuwing en verandering kunnen implementeren. Of hier wordt in het slechtste geval niet eens over nagedacht. Mijn ervaring is dat veel leidinggevenden indringende begeleiding nodig hebben op dit gebied en dat het in de meeste gevallen begint met het 'optuigen' van nadere bewustwording en voortschrijdend inzicht, veelal gericht op angst. De visie is vaak geen belangrijk aandachtspunt, deze begrijpt men wel. Leren loslaten en zingeving ervaren lijken het meest cruciaal.
Freek de Jonge schreef de volgende passage in één van zijn gedichten:
Hij dacht: "ik moet mijn vuisten ballen"
Iemand zei: "Open je hand"
Hij was bang om door de mand te vallen
Iemand zei: "Er is geen mand………."
16 januari 2013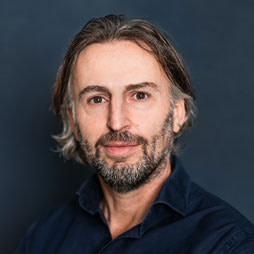 Benieuwd wat we kunnen betekenen voor jouw organisatie? Bel mij dan gerust even op om van gedachten te wisselen.
We ontwikkelen programma's die altijd naadloos aansluiten, ook full digital.
Benieuwd of dit programma ook werkt voor jouw organisatie?
Bel mij dan gerust even op om van gedachten te wisselen.
We ontwikkelen programma's die altijd naadloos aansluiten, ook full digital.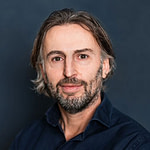 Neem gerust vrijblijvend contact op om van gedachten te wisselen.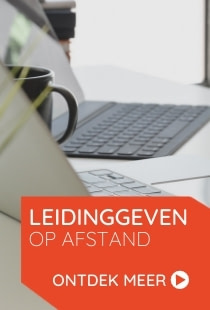 Grip, focus en voortgang behouden. Hoe doe je dat nu je op afstand samenwerkt met je team?