BLOG – Liselotte de Hommel
Feedback geven met daadkracht
Het instrument 'Feedback' is al sinds jaren een bekend fenomeen en wordt ingezet om de onderlinge relaties tussen mensen te verhelderen. Zo worden er o.a. 'blinde vlekken' opgelost, ga je elkaar beter begrijpen, stel je grenzen en geef je over en weer informatie over hoe je elkaar percipieert. Maar waarom doen we het dan veel te weinig? Waarom is het zo moeilijk? In dit blog geef ik je inzicht waarom het zo moeilijk is en handreikingen om vaker en op daadkrachtige wijze feedback te geven. 
Positieve feedback
Uit ervaring blijkt dat de meeste mensen niet zoveel moeite hebben met het geven van positieve feedback. Dit is immers leuk om te geven (en te ontvangen). Ik heb nog nooit iemand ontstemd zien raken door een complimenteuze opmerking. Of het geven van positieve feedback vaker kan? Ik denk het wel. Het is nog lang niet overal een gewoonte om dit te doen. Ik merk dat mensen het gewoon vinden wanneer het goed gaat, het weleens overdreven vinden om specifiek te complimenteren, men het niet doet vanwege jaloezie ("Ik zou dit gedrag zelf graag bezitten"), het niet onderdeel is van de cultuur of men er simpelweg niet bij stilstaat.
Kritische feedback
Wanneer het kritische feedback geven betreft wordt het een ander verhaal. Angst (voor de afwijzing) blijkt vaak de grootste rol te spelen. Wordt het geaccepteerd door de ander ? Vindt hij/zij mij dan nog wel aardig? Schaadt het de relatie dan niet? Het bleek toch al eerder dat hij/zij niet met kritiek om kan gaan? Wie ben ik om dit te zeggen? Het is wel mijn leidinggevende! En nog vele andere gedachten die ervoor zorgen dat er geen kritische feedback gegeven wordt.
Verhogen van daadkracht
Hoe zorg je ervoor dat je belemmerende gedachten om kritische feedback te geven overwint en inruilt voor bevorderende gedachten? Hierbij enkele handreikingen!
Analyseer de situatie. Denk eens na wat het belang is voor de ander en voor jezelf om kritische feedback te geven. Wat kan het opleveren? Wat gebeurt er wanneer je het (systematisch) niet doet? Welke minder positieve effecten vloeien hieruit voort? Voor jezelf én voor de ander.
Waar ben je bang voor? Waar liggen je reserves? Wat gebeurt er in het slechtste geval? Zijn je gedachten hierover reëel? En als dat zo is, als het minder of niet goed zou verlopen, is dat dan een voldongen feit of valt daar opnieuw op te beïnvloeden? En hoe dan? Wanneer de ander niet constructief reageert op kritische feedback dan is er meestal op basis van de reactie wel een opening om dáar over te praten met elkaar.
Bedenk hoe je de feedback wilt formuleren. Welke woorden dekken de lading van wat je inhoudelijk wil adresseren. Welke woorden passen het beste bij het beschrijven van het gedragsaspect van de ander en hoe dat bij jou overkomt? Hoe contenter je bent over wat je wil zeggen, hoe groter de kans dat je het ook doet!
 Neem er even de tijd voor. Sta of zit met hem/haar geïsoleerd van anderen.
Hoe zou je het vinden wanneer anderen jou onthouden van kritische feedback, maar bepaalde aspecten van jouw gedrag wel als minder prettig ervaren? Misschien heb je het weleens gevoeld. En, voelde dat lekker? Ik denk dat iedereen gebaat is bij het vergroten van de wederzijdse openheid. Het levert meer vertrouwen op, je leert jezelf en anderen beter kennen en het verduidelijkt de onderlinge verstandhoudingen. Maar wie begint dan? Jij… Go for it!
Veel succes,

Liselotte de Hommel
15 juni 2019
Benieuwd wat we kunnen betekenen voor jouw organisatie? Bel mij dan gerust even op om van gedachten te wisselen.
We ontwikkelen programma's die altijd naadloos aansluiten, ook full digital.
Benieuwd of dit programma ook werkt voor jouw organisatie?
Bel mij dan gerust even op om van gedachten te wisselen.
We ontwikkelen programma's die altijd naadloos aansluiten, ook full digital.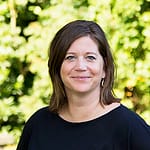 Neem gerust vrijblijvend contact op om van gedachten te wisselen.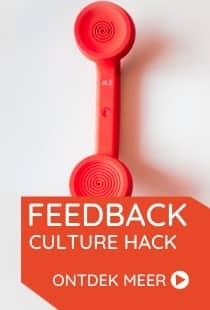 Feedback is de drijver achter ontwikkeling. Zonder feedback geen vooruitgang, en zonder vooruitgang geen verbetering van de prestaties. Dit weet iedereen. Toch?