BLOG – Grietje Bruijntjes
Teamontwikkeling: Haal meer uit je team!
Teams kunnen veel effectiever werken dan ze vaak doen. Het is dan ook van groot belang deze 'winst' te verzilveren. Met minimale inspanningen valt hier veel voordeel te behalen. Teamontwikkeling is het sleutelwoord.
De tijd dat bedrijven zich binnen hun eigen muren konden bezighouden met de business is voorbij. Een tijd als deze vraagt om meer openheid en samenwerking. Ontwikkelingen gaan immers razendsnel, globalisering neemt toe en stakeholders, of het nu klanten, aandeelhouders of belangenorganisaties betreft, zijn kritischer dan ooit. Wie wil overleven zal met andere partijen de handen ineen moeten slaan. En dus zien we de laatste jaren in een rap tempo allerlei samenwerkingsverbanden ontstaan. Bijvoorbeeld tussen startups en corporates, tussen commerciële bedrijven en NGO's en tussen ondernemingen en wetenschappelijke instituten. 'Gelegenheidsteams' worden hiervoor in het leven geroepen om kruisbestuiving tussen de verschillende partijen te realiseren.
Ook intern is samenwerking, of teamwerk, belangrijker dan ooit. De opkomst van zelfsturende teams, projectteams, 'scrum en agile', 'LEAN', en zelfs virtuele teams benadrukken dit. Bedrijven met een organisatiestructuur die werken in teams belemmert, hebben een probleem. Wie daarentegen de interne samenwerking en samenwerking met de buitenwereld goed geregeld heeft, neemt een voorsprong op de concurrentie. Teamontwikkeling is hierbij cruciaal.
Veel teams presteren onder de maat

Het optimaal functioneren van teams mag dan van levensbelang zijn voor organisaties, des te opvallender is het dat veel teams onder de maat presteren. De meeste teams werken namelijk verre van optimaal. Zo blijkt uit een recent onderzoek van onderzoeksbureau Integron dat teams in Nederland op de onderdelen 'benutting van het potentieel', 'effectiviteit van overleg', 'doelgerichtheid' en 'communicatie' hooguit zesjes en zeventjes scoren.
Vreemd genoeg investeren organisaties doorgaans wél in de ontwikkeling van individuele medewerkers en leidinggevenden, maar hebben ze weinig aandacht voor de ontwikkeling van hun teams. En dat terwijl teams een interessante eenheid van interventie vormen. Want juist in een team is het mogelijk om leren en presteren met elkaar te verbinden. Mensen willen zich ontwikkelen en iets bereiken, een team is daar bij uitstek een vehikel voor. Het brengt een groep mensen bij elkaar die (als het goed is) gezamenlijke doelen te realiseren hebben.
De zachte kant van teamontwikkeling bepaalt de effectiviteit
Het lijkt erop dat er binnen organisaties vooral aandacht is voor de vorm van een team (projectteam of virtueel team) en de methodes waar teams mee werken (lean of agile), maar de daadwerkelijke synergie tussen de diverse teamleden is vaak onderbelicht. En juist wat dit onderdeel aangaat, valt er veel te winnen. Het gaat om elementaire zaken als vertrouwen, openheid, veiligheid, gezamenlijkheid, gebruik maken van de aanwezige kwaliteiten, feedback geven op elkaars werkzaamheden en de mate waarin het team energie opbouwt en een inspirerende werkomgeving creëert. Het zijn deze persoonlijke kwaliteiten en competenties die voor een groot deel de effectiviteit van teams bepalen.
Het is dus zaak om ervoor te zorgen dat deze zachte kant van teamontwikkeling bekend en op orde is. Wordt er binnen jouw organisatie vooral aandacht gegeven aan de harde of zachte kant? Ik ben benieuwd!
In mijn volgende blog deel ik twee snelle Quick wins om de effectiviteit van teams te kunnen  vergroten.
Deze blog is verschenen als deel één van twee blogs. Deel twee lees je hier.
16 december 2019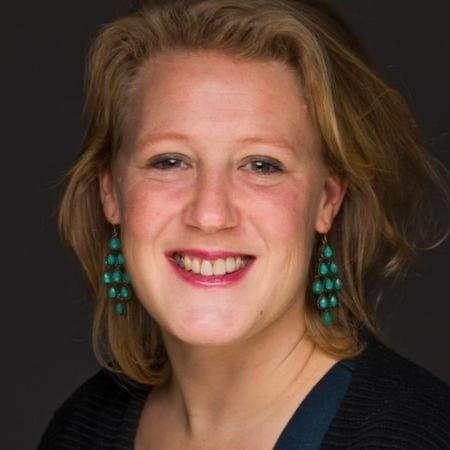 Benieuwd wat we kunnen betekenen voor jouw organisatie? Bel mij dan gerust even op om van gedachten te wisselen.
We ontwikkelen programma's die altijd naadloos aansluiten, ook full digital.
Benieuwd of dit programma ook werkt voor jouw organisatie?
Bel mij dan gerust even op om van gedachten te wisselen.
We ontwikkelen programma's die altijd naadloos aansluiten, ook full digital.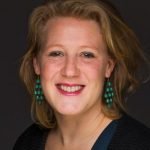 Neem gerust vrijblijvend contact op om van gedachten te wisselen.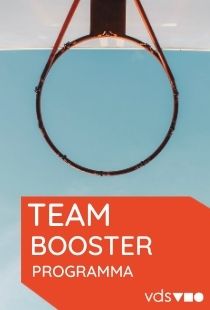 Voor teams die meer uit zichzelf willen halen.