4 Tips voor meer energie en balans
Je had controle. Je maakte plannen. Je had overzicht. Je wist wat je moest doen. Nu niet meer. Of het nou komt door de spanning van je vitale beroep, het thuisonderwijs aan je kinderen, het bevreemdende gevoel dat hoort bij het contact op anderhalve meter of de leegte van je isolatie. Het is afzien voor iedereen. Het goede nieuws: er is hoop op verbetering. In deze blog vind je vier praktische tips die helpen om deze gekke tijd enigszins ongeschonden door te komen.
Je hoofd is geen agenda
Tip 1: Schrijf al je taken op in je agenda of telefoon. Dit leidt tot meer rust en overzicht. Waarom? Het bijhouden en herinneren van al je onvoltooide taken en beloftes kost veel energie en geeft een gevoel van ontevredenheid en onrust. Ons brein is namelijk zo ingenieus dat het alles onthoudt wat je jezelf of een ander hebt beloofd. Je brein herinnert je hieraan op de meest onhandige momenten. Wanneer je een taak opschrijft zijn we geneigd de hele actie te noteren. Stel je wil je verhuizing regelen. Grote kans dat je het volgende opschrijft: 'maandag 1 mei – verhuizing regelen'. Dit maakt de actie heel groot. Waar begin je? Help. Schrijf daarom alleen de éérste actie op. Zoals: 'maandag 1 mei – Verhuisbedrijf zoeken'. Hier word je brein rustig van en vergroot de kans dat je je taak uitvoert.
Zijn je verwachtingen reëel?
Tip 2: Wees mild naar jezelf. Ondanks de veranderde omstandigheden verwachten we van onszelf minimaal dezelfde productiviteit als voorheen. Dit is onhaalbaar. Sterker nog, het is al heel knap als je het redt om 4 uur geconcentreerd te werken! Excuus werkgever, maar dat is zo'n beetje de max. Let er verder op hoeveel beloftes je jezelf doet op een dag. Meestal teveel. Probeer dat dus een beetje naar beneden bij te stellen. Dat scheelt een hele hoop energieverlies.
Energiegevers
Tip 3: maak een verlanglijst. Het realiseren van je verlangens zorgt namelijk voor vitaliteit. Waar word je blij van? Wat voedt jou, geeft je energie? Schrijf het op. En belangrijker, voer het uit! Dit geldt voor alle soorten verlangens rondom thema's werk, wonen, relaties en jijzelf. Of het dus gaat om een avond lekker koken of om het plannen van je verhuizing naar een andere stad. Zolang je er maar echt naar verlangt. Heel veel van onze dromen zijn echt te verwezenlijken!
Houvast geeft energie
Tip 4: zorg voor structuur in je dag. Deze is vooral voor degenen met meer tijd dan ze fijn vinden. Vind een zekere mate van structuur in je dag. Word je er blij van als je 's ochtends om 7 uur naar buiten gaat om te wandelen of rennen. Doen. Ook na een slapeloze nacht. Zelfs als je wekker gaat en je denkt dat je veel te moe bent om op te staan. Je bent dan weliswaar moe, maar tegelijkertijd vitaal.
Succes!

Marjon Krouwels (Expert op het gebied van Energiemanagement, trainer en coach)
15 februari 2021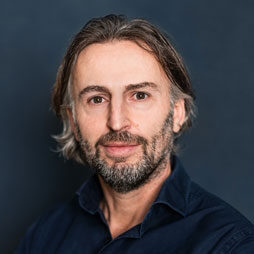 Benieuwd wat we kunnen betekenen voor jouw organisatie? Bel mij dan gerust even op om van gedachten te wisselen.
We ontwikkelen programma's die altijd naadloos aansluiten, ook full digital.
Benieuwd of dit programma ook werkt voor jouw organisatie?
Bel mij dan gerust even op om van gedachten te wisselen.
We ontwikkelen programma's die altijd naadloos aansluiten, ook full digital.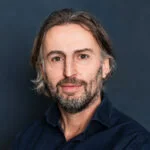 Neem gerust vrijblijvend contact op om van gedachten te wisselen.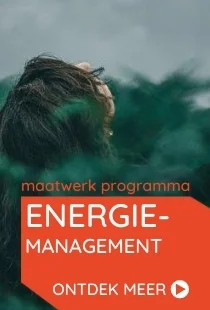 Reken af met je opgejaagde gevoel. In deze online training leer je jouw dagen weer energie-gevend te maken.