BLOG – Rowan van 't Hoogt
Van talent naar high performer
We horen en lezen het overal: in de nabije toekomst wordt talent schaars. Wil je als land, bedrijf, topsporter et cetera het verschil maken, dan moet je meedoen aan de 'war of talent'. Dan is het zaak een omgeving te creëren waarin uitmuntende prestaties worden geleverd. Want talent alleen is niet genoeg.
We hebben het in december in de krant gelezen. Uit een groot internationaal onderzoek blijkt dat talentvolle leerlingen nauwelijks de kans krijgen te excelleren. Daarop is besloten dat er meer geld gaat naar de ontwikkeling van bovenmatig intelligente kinderen. Doel is dat Nederland op het gebied van het presteren van de beste leerlingen weer mee gaat doen in de top 5 van alle landen. Dit is nodig om de concurrentiepositie van ons land te versterken.
The Gold Mine Effect
Vragen die mij interesseren zijn: Hoe gaan we zelf eigenlijk om met bijzonder talent? Hoe kunnen bedrijven om ons heen een omgeving creëren waarin talent kans krijgt uitmuntend te presteren? En wat kenmerkt nu eigenlijk talent? Hoe herkennen we dat?
Duidelijke antwoorden op deze vragen heb ik niet. Wel wil ik aan de hand van het boek 'The Gold Mine Effect' van Rasmus Ankersen inzicht geven in kritische factoren die bepalend zijn in het leveren van uitzonderlijke prestaties van talenten. Ankersen beschrijft in zijn boek de geheimen van zes 'gold mines' waarin talenten succesvol ten bloei komen. Eén van deze goudmijnen is de St Patrick's High School in Iten (Kenia), waar werelds beste lange afstand hardlopers vandaan komen. Wat maakt dat deze atleten veel beter zijn dan de rest? Uit onderzoek blijkt dat genen (aangeboren talent) een belangrijke factor zijn in het succes, echter niet de enige bepalende factor. Talent is 'slechts' een toegangskaart tot het spel.
Talent spotten
Eén van de cruciale onderdelen in het leveren van bijzondere prestaties is het spotten van echt talent. Dit is iets waar de meesten van ons ongelooflijk veel moeite mee hebben. Ankersen geeft in zijn boek een aantal voorbeelden van zeer succesvolle mensen die in hun jonge jaren niet als talent herkend zijn. Hoe kan het dat we deze talenten over het hoofd zien?
Volgens Ankersen zijn er vier manieren om op een andere manier naar talent en prestatie te kijken. Op deze manier ontdekken we niet alleen talent dat duidelijk aanwezig is ('schreeuwend talent') maar juist talent dat zich nog niet heeft getoond ('fluisterend talent'). Met name de laatste groep is interessant, want dat talent wordt door de concurrentie zelden opgemerkt.
Kijk niet alleen naar de prestatie op zich, maar ook naar het verhaal erachter. Probeer echt te begrijpen wat mensen drijft en wat ze ervoor over hebben dit te bereiken.
Prestatie = potentieel talent – beperkingen. Zijn de beperkingen oplosbaar? Richt je dan op het wegnemen van deze beperkingen.
Maak je selectiepoort niet te smal. Stap af van het traditionele selectiedenken en hou op met meer van hetzelfde te selecteren.
Plaats passie boven capaciteiten. Attitude en inzet zijn belangrijker dan de tot dan geleverde prestaties. Ontdek de 'grit': mensen die een duidelijke missie hebben en toegewijd zijn dit te realiseren en zich niet uit het veld laten slaan bij tegenslagen.
Vaak ontbreekt het bij leiders en coaches aan moed om op deze manier talent te ontdekken en hierin te investeren. Onbekend maakt onbemind. We zien dit bijvoorbeeld bij één van onze opdrachtgevers. Jonge talenten worden vooral geselecteerd op basis van hun IQ score en de competentie prestatiegerichtheid. Emotionele intelligentie is veel minder belangrijk. Resultaat is dat vaak hetzelfde profiel aangenomen wordt. Het gevaar is dat onzichtbare 'fluisterende' talenten onvoldoende opgemerkt worden. Welk potentieel laat de opdrachtgever hier liggen?
Bij dezelfde opdrachtgever zien we ook dat sommige van deze talenten hun potentieel onvoldoende kunnen benutten en niet passen binnen het keurslijf van de organisatie. Ze voelen zich bekneld en verlaten uiteindelijk de organisatie. De vraag is: in hoeverre is hun talent werkelijk (h)erkend en is er een omgeving voor hen gecreëerd waarin hun talenten tot bloei konden komen?
Ik roep een ieder op die zich bezig houdt met het herkennen en ontwikkelen van talent bovenstaande vragen eens te beantwoorden. Wat is jouw conclusie en wat kun je hier zelf in veranderen?
Talent ontwikkelen
Over dit onderwerp is al ontzettend veel gezegd en geschreven. Ook Ankersen verwijst in zijn boek naar bekende principes als veel oefening en heel hard werken (10.000 uren regel), geloof in eigen kunnen, denken in mogelijkheden, de wil om meesterschap te bereiken en de beste te worden, optimale ondersteuning en omstandigheden en het jezelf absoluut niet gemakkelijk maken.
Wat mij interesseert in het boek zijn de factoren die volgens Ankersen het werkelijke succes ervaren van de zes onderzochte gold mines. De belangrijkste inzichten zijn:
Het leven in de goudmijnen is niet gemakkelijk, de omstandigheden zijn verre van comfortabel. Echte uitblinkers gaan verder waar anderen afhaken en gaan over pijngrenzen (fysiek en mentaal) heen.
Het zijn niet alleen passie en intrinsieke motivatie die leiden tot uitzonderlijke prestaties, ook extrinsieke drivers spelen een essentiële rol. Een belangrijke driver is overleven, het kunnen voorzien in eigen levensonderhoud en dat van de familie. Ergens hard voor werken en daar goed in worden stimuleert vaak de innerlijke passie. Het is dus zelden zo dat intrinsieke motivatie vooraf gaat aan hard werken. (zo kiezen weinig kinderen op jonge leeftijd uit eigen wil voor een instrument of een sport, maar worden ze hier door de omgeving toe aangezet, worden ze beter en vinden ze het steeds leuker)
De coach is al een soort 'Godfather' onlosmakelijk verbonden aan het succes van de goudmijnen en de uitblinkers die hieruit voortkomen. Gemeenschappelijk kenmerk is dat de coaches meer geven dan nemen en zelf altijd buiten de spotlights blijven. Ook zijn de coaches open minded en nieuwsgierig naar hun talenten en hebben ze een zeer intensieve relatie met hun talenten. De meeste coaches zijn niet aangesteld vanwege hun technische kwaliteiten, maar vanwege hun visie en de manier waarop ze met mensen omgaan.
Hard werken is één, ontspannen en tot rust komen is twee. Uitblinkers weten moeiteloos te schakelen tussen inspanning en ontspanning en hebben de discipline deze twee in balans te houden. Het is dus een misverstand dat succes een gevolg is van alleen keihard werken.
Ankersen verwoordt zijn inzichten op een heel treffende manier in onderstaand filmpje:
Ik geloof dat deze inzichten, hoewel niet onderzocht door Ankersen, ook toegepast kunnen worden in het bedrijfsleven. Natuurlijk gebeurt dit al op verschillende plekken, echter weinig consequent. Zo ontwikkelen talenten in het Westen (zowel in sport, bedrijfsleven en kunst en cultuur) zich vaak in een omgeving en omstandigheid die comfortabel is. De faciliteiten zijn uitstekend, er wordt goed verdiend. Wat is dan nog de echte driver die maakt dat iemand een winnaar is? Hoe kunnen we honger in het paradijs (rijke Westen) creëren?
Deze vraag moet ik helaas onbeantwoord laten. Dat zegt niet dat deze niet relevant is. Want wat kunnen we in het bedrijfsleven in Nederland hiervan leren? En wat betekent dit voor bovengemiddelde leerlingen op de basisschool? Hoe kunnen we binnen de context van onze rijke omgeving waarin alle faciliteiten aanwezig zijn de gespotte talenten aansporen en stimuleren prestaties te leveren die niet onopgemerkt blijven?
Wat is jouw visie hierop en wil je hierover met me van gedachten wisselen? Neem dan contact met me op.
19 maart 2021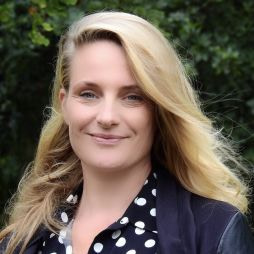 Benieuwd wat we kunnen betekenen voor jouw organisatie? Bel mij dan gerust even op om van gedachten te wisselen.
We ontwikkelen programma's die altijd naadloos aansluiten, ook full digital.
Benieuwd of dit programma ook werkt voor jouw organisatie?
Bel mij dan gerust even op om van gedachten te wisselen.
We ontwikkelen programma's die altijd naadloos aansluiten, ook full digital.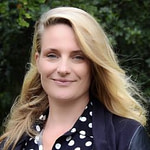 Neem gerust vrijblijvend contact op om van gedachten te wisselen.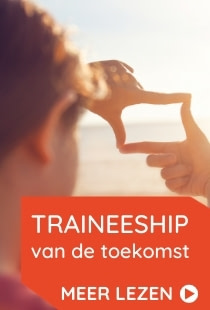 Het opzetten van een succesvol talentprogramma is best lastig! Op deze pagina vind je allerlei info & tools om dat proces een stuk eenvoudiger én leuker te maken.