Purpose als nieuwe definitie van succes
Bedrijven die in de toekomst succesvol willen zijn, oriënteren zich op een nieuwe definitie van succes. Want wat betekent dat eigenlijk, 'succes'? De Van Dale geeft de volgende definitie:
suc·ces [sukses] (het; o; meervoud: successen) 
1) goede uitslag; geluk
2) bijval
Een goede uitslag. En geluk. Niet bepaald wat we in het dagelijks leven onder succes verstaan. Daar heeft het vaker de betekenis van financieel en materieel succes. Succesvol zijn is geslaagd zijn in het maatschappelijke leven. Dat er naar je wordt opgekeken. En succesvolle bedrijven zijn doorgaans bedrijven die in de top-10 van snelle groeiers staan, of de grootste zijn, of jaar in jaar uit groei van omzet en winst laten zien. Maar dat is niet wat hier als definitie onder 1) staat. Onder 2) staat 'bijval'. Wat is dat?
bij·val (de; m)
1) instemming, goedkeuring
2) applaus
Instemming of goedkeuring en applaus. Ja, die hebben veel te maken met bovenstaande maatschappelijke betekenis van succes. Je krijgt immers applaus als je het 'goed doet'. Als je succesvol bent. En instemming of goedkeuring (van aandeelhouders bijvoorbeeld) ontstaat vooral als je dingen doet die goed zijn voor hun.
Hier wordt dus al snel duidelijk waarom zowel managers als bedrijven in hun geheel succes nastreven. Succes trekt investeerders (die uit zijn op financieel succes). Succes trekt mensen aan (die zelf succesvol willen zijn). En managers die (financieel) succesvol willen zijn, dragen weer graag bij aan dat succes.
Maar waarom is financieel succes vooral succes? Ik zie daar vooral ook veel nadelen van. Werknemers worden onder druk gezet. Kosten moeten worden bespaard. Vaak ten koste van kwaliteit van producten en diensten. Klanten varen daar dus niet per se wel bij. Het effect op de aarde is ook nog een ding waar bedrijven zich nog eens over zouden kunnen buigen.
Is het niet eens tijd om een nieuwe invulling aan succes te geven? Succes zou bijvoorbeeld kunnen zijn dat Bedrijf X, Y of Z
gedurende de crisis de werkgelegenheid heeft weten te behouden
zoveel geïnvesteerd in mensen dat het welzijnsniveau van haar medewerkers 30% is gestegen
10% van haar middelen heeft ingezet om jongeren in achterstandsgebieden te helpen aan een baan
10.000 klanten heeft geholpen om hun financiële huishouding op orde te krijgen zodat ze aan al hun verplichtingen kunnen voldoen en een goede kwaliteit van leven hebben
een nieuw medicijn heeft ontwikkeld tegen ziekte Y en ervoor heeft gezorgd dat dat in de hele wereld beschikbaar komt voor iedereen die het nodig heeft
door zorgvuldige accountantscontrole en bijbehorende financiële adviezen de financiële gezondheid van 1000 bedrijven verbeterd
voor ieder paar schoenen dat het in Nederland verkoopt een paar schoenen doneert aan mensen in Afrika die ze niet kunnen betalen
technische kennis heeft ingezet om het dodental van de jaarlijkse overstromingen in Bangladesh te halveren
10% van de beschikbare uren van trainers heeft besteed aan het vergoten van de kansen op de arbeidsmarkt van langdurig werklozen, waardoor de werkloosheid met 10.000 mensen is gedaald
een nieuwe technologie heeft ontwikkeld die ervoor zorgt dat de uitstoot van CO2 met 60% is afgenomen
En ga zo maar door. Is dat raar? Of is het soft? Meer iets voor sociale bedrijven of de non-profit sector? Ik denk het niet. Ik denk dat een dergelijke definitie van succes heel goed kan werken, vooral als ie echt is, uit de ziel van het bedrijf komt. En waarom dat goed werkt? Het trekt mensen aan die dat doel ook de moeite waard vinden. Klanten willen bij die bedrijven kopen omdat ze er sympathie voor hebben. Investeerders interesseren zich onder de druk van 'duurzame investering' steeds meer voor bedrijven die 'triple P' leveren.
Overigens, nog los van al deze zakelijke argumenten is het uiteindelijk toch ook het enige juiste om te doen? Ervoor zorgen dat een bedrijf van waarde is voor alle relevante betrokkenen? En zich dus per definitie richt op meer dan financieel succes? Wat is anders het uiteindelijke bestaansrecht? Ik geloof oprecht dat 'succesvolle' bedrijven van de toekomst diegenen zijn die purpose centraal stellen en mede daardoor ook financieel succesvol kunnen zijn.
16 september 2020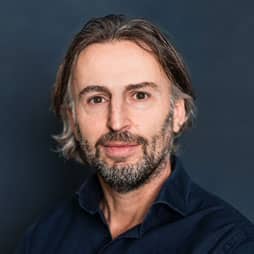 Benieuwd wat we kunnen betekenen voor jouw organisatie? Bel mij dan gerust even op om van gedachten te wisselen.
We ontwikkelen programma's die altijd naadloos aansluiten, ook full digital.
Benieuwd of dit programma ook werkt voor jouw organisatie?
Bel mij dan gerust even op om van gedachten te wisselen.
We ontwikkelen programma's die altijd naadloos aansluiten, ook full digital.
Neem gerust vrijblijvend contact op om van gedachten te wisselen.