ATD Expeditie 2016: Learning agility verhogen
"Wat is agile leren volgens deelnemers, exposanten en sprekers van de ATD? En wat kan een organisatie volgens hen doen om agile leren te activeren?" Dat waren de eerste vragen waar ik me tijdens deze ATD conferentie mee bezig heb gehouden. En in deze VUCA wereld met continue, soms ontwrichtende, veranderingen zou dit toch een gemakkelijk vindbaar thema moeten zijn, dacht ik. Wat bleek? De zoekterm 'agile' in de ATD app bracht mij bij 5 sprekers, 2 workshops en 1 exhibitor die zich actief met deze term profileren.
Bestaat agility dan nog niet voldoende voor de L&D wereld? Is het woord de hype voorbij? Wordt het woord juist ontweken om niet als 'hypegevoelig' neergezet te worden? Wordt het brede onderwerp wellicht geïntegreerd in andere thema's? Of zitten we juist nog aan het begin van de curve naar een nieuw tijdelijk 'normaal'? De ATD gaf mij in ieder geval de volgende drie inzichten.
A. Een veilige leer- en prestatie cultuur is essentieel voor hoge learning agility
Tijdens de workshop 'The agility imperative' sprak Vicky Swisher over vier dimensies van learning agility (mental, people, results, change) met self awareness als essentiële basis voor een hoge agility. Daarbij gebruikte zij de definitie van verschillende instituten (zie onderstaande afbeelding) om learning agility richting en kaders te geven.
Om learning agility positief te beïnvloeden dient ook het leren 'agile' te worden ingericht met een aantal criteria die extra aandacht verdienen:
De belangrijkste take away van deze workshop: Zorg voor een veilige omgeving waarin mensen, idealiter in teams, bite sized kunnen experimenteren met actuele inzichten en kunnen reflecteren op successen en fouten. Daarvoor zijn leiders nodig met een hoge learning agility die zelf uit hun comfort zone stappen om samen op zoek te gaan naar nieuwe uitdagingen en inzichten.
Maandagochtend bepleitte Simon Sinek zeer overtuigend dat veiligheid het belangrijkste thema is in een gezonde organisatiecultuur en primair aandachtspunt van leiders.
Kortom: veiligheid en een open mindset van leiders zijn minimale 'requirements' voor het positief beïnvloeden van learning agility.
B. Hoge learning agility levert bottomline resultaten
Onder andere Korn Ferry Hay Group heeft onderzoek gedaan naar de effecten van hoge learning agility bij executives op de resultaten van de organisatie. Zij kwamen tot de conclusie dat organisaties met executives die een hoge learning agility vertonen tot 25% hogere winstmarges realiseren dan organisaties met gemiddeld tot lage scores van learning agility bij de executives.
Kortom: meer aandacht voor learning agility is gewenst en een logisch startpunt is het in kaart brengen van de learning agility van senior leaders.
C. Realtime omzetten van data tot waardevolle inzichten is een uitdaging van organisaties
Op de expo liep ik Craig Hickman, schrijver van 'The Oz Principle' en 'Fix it: Getting Accountability Right', tegen het lijf. Ik vroeg hem naar zijn begrip van learning agility. Voor hem lag het vooral in de gedachte dat 'realtime inzichten nodig zijn om snelle kleine stappen te zetten met een duidelijke focus op beoogde resultaten.'
Voor agile leren is het snel kunnen inspelen op waardevolle inzichten belangrijk. Hickman vervolgd met zijn observatie dat veel organisaties nog niet voldoende en/of de juiste middelen hebben om waardevolle inzichten realtime uit alle beschikbare data te filteren.
D. Learning agility is verstopt in andere thema's
In tegenstelling tot voorgaande jaren is team development en team leadership nadrukkelijker aanwezig op de ATD. Ook viel het aantal micro learning gerelateerde workshop topics en stands op de expo op. Bij na- en doorvraag komt al snel 'learning agility' en 'het leerproces agile inrichten'  naar de oppervlakte, zij het soms onbewust.
Als we learning agility als mindset zien, dan richten de meeste technologische ontwikkelingen zich op het flexibiliseren van het leerproces. Daarnaast is het belangrijk het leerproces, kortstondiger maken en meer naar de continue leercirkel van experimenteren – reflecteren te brengen.
En zo is agile leren en learning agility als zodanig een belangrijke stroming in ons werkveld, maar vertaalt dat zich in andere bestaande en opkomende thema's.
Ik praat graag met je verder over deze thema's.
16 april 2016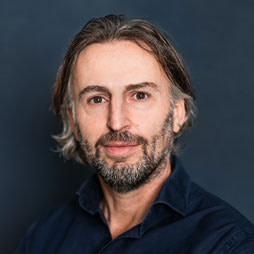 Benieuwd wat we kunnen betekenen voor jouw organisatie? Bel mij dan gerust even op om van gedachten te wisselen.
We ontwikkelen programma's die altijd naadloos aansluiten, ook full digital.
Benieuwd of dit programma ook werkt voor jouw organisatie?
Bel mij dan gerust even op om van gedachten te wisselen.
We ontwikkelen programma's die altijd naadloos aansluiten, ook full digital.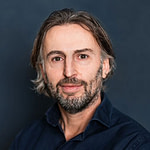 Neem gerust vrijblijvend contact op om van gedachten te wisselen.