Grip op je gedachten? Ik pieker er (niet) over!
Piekeren, we doen het helaas allemaal. Soms voelt het alsof onze gedachten een loopje met ons nemen. Ons het duister in slepen. Voor we het weten voelt het alsof elk denkbaar scenario negatief afloopt. In deze blog bespreken we hoe je weer controle kunt krijgen over je gedachten. Want daarmee versterk je je mentale kracht.
De gedachten snelweg
We hebben elke dag tussen de 60.000 en 80.000 gedachten. Je hebt dus minimaal 40 gedachten per minuut. Ben je dus net één gedachte gewaar, komt alweer de volgende! Het lijkt onmogelijk om grip te krijgen op iets dat zo snel gaat. Alsof je naar een snelweg kijkt en probeert alle voorbijrazende auto's te tellen.
Het 5-G model
Een hulpmiddel om grip te krijgen op je gedachtes is het 5G model. Dit heeft gelukkig niets met straling van zendmasten te maken, dus geen paniek. Om het model goed te begrijpen gebruiken we een voorbeeld. Stel er gaat een gerucht over een reorganisatie op jouw werk. Dit is de gebeurtenis. De onzekerheid van deze mogelijke reorganisatie leidt tot een gedachte. Je denkt: ik wil mijn baan behouden! En wat als ik straks geen geld meer heb om de rekeningen te betalen?! Dit geeft je een angstig gevoel. Je angstige gevoel zorgt op haar beurt voor een bepaald gedrag, in te delen in vechten, vluchten of verstarren. Je uiteindelijke gedrag leidt tot een bepaald gevolg. Door bijvoorbeeld te vluchten ontloop je collega's en verantwoordelijkheden. Met als resultaat dat je kans op uiteindelijk ontslag groter wordt.
Cognitieve herbeoordeling
Wanneer we kijken naar het onderste gedeelte van het figuur zien we een duidelijke knip tussen de 'gebeurtenis' en de 'gedachte'. De methode die deze knip mogelijk maakt noemen we vrij vertaald 'cognitieve herbeoordeling'. Deze methode omschrijft dat we onze beoordeling van een gegeven situatie (dus onze gedachten) kunnen veranderen. In het geval van de mogelijke reorganisatie kunnen we de situatie zo herbeoordelen. Vragen die hierbij helpen zijn te verdelen in 4 categorieën:
Werkelijkheid: Wat is het bewijs? Hoe kom ik erachter of dit écht klopt?
Alternatieven: Kan ik het anders bekijken? Hoe zou ik dit zien als ik het positief bekeek?
In perspectief plaatsen: Is dit over 5 jaar nog steeds belangrijk?
Doelgericht: Helpt deze gedachte bij het behalen van mijn doel? Wat kan ik zelf doen om dit probleem op te lossen?
Van gevoel naar gedachten
Cognitieve herbeoordeling gaat ervan uit dat jij je volledig bewust bent van je gedachten. Maar, zoals we inmiddels weten is het lastig om grip te krijgen op de snelweg van gedachten. Hiervoor is een truc: het gevoel dat je krijgt van 'het verkeer' is veel tastbaarder! We onderscheiden namelijk veel minder losse gevoelens dan dat we verschillende gedachtes hebben. We kunnen dus trechteren.
Zoek alleen de rode auto's
Terug naar de mogelijke reorganisatie. Je gedachten gaan alle kanten op. De geruchten raken je en alle mogelijke doemscenario's komen voorbij. Dit gaat zo automatisch dat je het amper door hebt. Je voelt je angstig. Jij hebt deze blog goed gelezen en stelt jezelf de vraag: 'hey, hoe voel ik mij nu?' Je wordt je nu bewust van je angstige gevoel en weet nu dat je hoogstwaarschijnlijk gedachten hebt die beangstigend zijn. Om de verkeersanalogie te volgen: je hoeft nu niet meer alle auto's te tellen, maar alleen de rode! Wanneer je deze hebt gevonden stel je jezelf de cognitieve herbeoordelingsvragen.
De reorganisatie
Terug naar het voorbeeld. Na het stellen van de herbeoordelingsvragen concludeer je dat de geruchten eigenlijk vaag zijn. En over welke afdeling gaan ze eigenlijk? Je ruilt je belemmerende gedachten in voor helpende. Je wil dit eerst uitzoeken! Je maakt een plan en merkt dat je rustiger wordt (gevoel). Vanuit deze rust stuur je een bericht (gedrag) naar je leidinggevende om even te bellen over de situatie op werk. Je laat je nu niet leiden door emotionele reflexen, maar voelt weer controle over de situatie.
De cirkel is rond
Je aangepaste (helpende) gedrag leidt hopelijk tot een positief gevolg. Los van de uitkomst voel  je weer controle over je eigen gedrag. Je handelt vanuit je eigen wensen en behoeftes. Dit voelt goed! Je hebt daarnaast nooit 100% invloed op het resultaat, maar je hebt je invloed aangewend waar je dat kon. Dit kun je blijven doen. Je krijgt namelijk nog heel veel kansen om cognitieve herbeoordeling toe te passen. Zo is het uiteindelijke resultaat van de reorganisatie weer input voor nieuwe gebeurtenissen die je te wachten staan. En de reeks begint weer van voor af aan.
Wil je leren hoe je deze en andere tools kunt inzetten en zo jouw mentale kracht vergroten? Leer er alles over in ons programma mentale kracht!
Veel succes!
3 maart 2021
Benieuwd wat we kunnen betekenen voor jouw organisatie? Bel mij dan gerust even op om van gedachten te wisselen.
We ontwikkelen programma's die altijd naadloos aansluiten, ook full digital.
Benieuwd of dit programma ook werkt voor jouw organisatie?
Bel mij dan gerust even op om van gedachten te wisselen.
We ontwikkelen programma's die altijd naadloos aansluiten, ook full digital.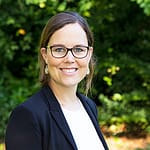 Neem gerust vrijblijvend contact op om van gedachten te wisselen.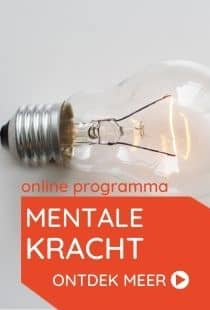 Werken is topsport. Na deze training weet jij precies hoe je onder alle omstandigheden blijft presteren.