T

erug naar kantoor

 

–

 

4

 tips voor een effectieve samenwerking
2020 was het jaar van thuiswerken. De verwachting is dat veel werknemers na afloop van de pandemie wel weer terugkomen naar kantoor, maar niet voor de volledige werkweek. Een paar dagen per week thuiswerken bevalt veel werknemers goed. Dat betekent dat teams zowel offline als online blijven samenwerken, met een gevarieerde samenstelling van teamleden. 
Maar wat betekent (gedeeltelijk) terug naar kantoor voor de samenwerking?Hoe ga je die uitdaging aan? En daarnaast: hoe bewaak je de sfeer, de productiviteit en houd je iedereen aan boord? 
1. Duidelijke afspraken maken
Om de hybride werksituatie in goede banen te leiden, is het belangrijk om onderling duidelijke afspraken te maken. Werknemers die terug naar kantoor komen hebben waarschijnlijk meer behoefte aan structuur, terwijl de thuiswerker meer flexibiliteit wil. Daarom is het belangrijk om goed af te spreken wanneer iedereen bereikbaar is, wie welk overleg bijwoont en wie waarvoor verantwoordelijk is. Zo kunnen jullie effectief blijven samenwerken terwijl iedere medewerker het voor zichzelf zo optimaal mogelijk inricht.  
2. Begin de week met een gezamenlijke start
Als je als team veel samenwerkt en niet altijd tegelijkertijd op kantoor bent, is het lastig om zicht te houden op wie waarmee bezig is en hoe de voortgang van projecten gaat. Plan daarom op de maandagochtend een meeting in om door te spreken wie de komende week wat doet. Waar liggen de prioriteiten en wie houdt zich waar mee bezig? Zo blijven werknemers ook betrokken bij elkaars taken en kunnen ze makkelijk bijspringen indien dat nodig is. Daarnaast is het een mooi moment om na te gaan hoe je teamleden erbij zitten en ze ergens hulp bij nodig hebben. 
3. Bied de juiste ondersteuning
Als medewerkers ervoor kiezen om niet vaker terug naar kantoor te gaan is het lastiger om in de gaten te houden of het allemaal wel goed gaat. Kunnen ze de workload nog aan? Hoe gaat het thuis? Zitten ze wel lekker in hun vel? Zorg er daarom voor dat je regelmatig een een-op-een videogesprek inplant, zoals je ook op kantoor af en toe een praatje met werknemers maakt. Daarin bespreek hoe het werken gaat en hoe ze de werkdruk ervaren. Maar ook hoe het thuis gaat en of het met de werk-privébalans nog wel goed zit. 
4. Vergeet de vrijdagmiddagborrel niet
Als werknemers veel thuiswerken ontstaat er na verloop van tijd afstand tot de werkgever en collega's. Daarom is het belangrijk om het gevoel van verbinding te versterken door leuke interactiemomenten erin te houden, zoals de vrijdagmiddagborrel. Dat kan door iedereen op een vrijdag naar kantoor te laten komen, maar werknemers kunnen natuurlijk ook prima online aanhaken. 
Blijf virtueel in verbinding met je team zolang ze thuis werken én zodra ze hybride werken met ons programma Leidinggeven op afstand. Wil je jouw teamleden nieuwe handvatten bieden om thuiswerken leuk en productief te houden? Ontdek ons programma Samenwerken op afstand.
10 mei 2021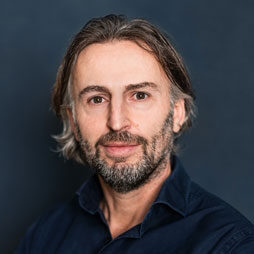 Benieuwd wat we kunnen betekenen voor jouw organisatie? Bel mij dan gerust even op om van gedachten te wisselen.
We ontwikkelen programma's die altijd naadloos aansluiten, ook full digital.
Benieuwd of dit programma ook werkt voor jouw organisatie?
Bel mij dan gerust even op om van gedachten te wisselen.
We ontwikkelen programma's die altijd naadloos aansluiten, ook full digital.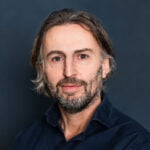 Neem gerust vrijblijvend contact op om van gedachten te wisselen.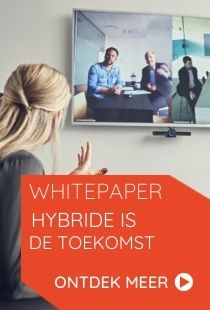 Is jouw organisatie klaar voor de hybride toekomst? Ontdek waardevolle tips om van (het werken binnen) een hybride organisatie een succes te maken.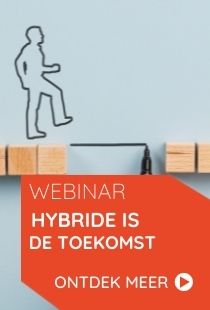 Hybride is de toekomst! En wat dat betekent voor leiderschaps- en teamontwikkeling? In dit webinar vertellen we je er meer over!