5 tips om tot een continue Performance Dialoog te komen
Tegenwoordig stappen steeds meer organisaties af van de traditionele Performance management gesprekken. Tradtioneel bestaande uit drie gespreksmomenten: een doelstellingengesprek waarin de  prestaties voor de komende tijd besproken worden, een voortgangs- of functioneringsgesprek waarin de prestaties besproken worden op de uitvoering en de kwaliteit en een beoordelingsgesprek waarin men te horen krijgt hoe men het heeft gedaan. Deze drie gespreksmomenten hebben in deze organisaties plaats gemaakt voor de continue Performance Dialoog.
Het loslaten van deze traditionele Performance Management cyclus maakt echter nog niet dat het jarenlang denken, voelen en handelen zomaar veranderd is. Dit vraagt tijd en aandacht om met het nieuwe te experimenteren. En net zolang oefenen totdat het nieuwe gedrag weer even vanzelfsprekend is geworden als het oude voorheen was.
Vijf tips om de continue performance dialoog in gang te zetten.
1. Schakel sneller
In een tijd waarin verandering een permanent issue is en de werkcontext in veel gevallen complex en/of hectisch is, volstaat het niet meer om drie performancegesprekken per jaar te voeren. Doelstellingen dienen steeds vaker in een kort tijdbestek bijgesteld te worden of vervangen door andere. Organisch (in het moment) in contact zijn met elkaar, wederzijds bereikbaar/toegankelijk zijn om kort en krachtig te kunnen evalueren, overleggen en af te stemmen leidt tot veel meer tevredenheid en duidelijkheid bij medewerker en leidinggevende. Dus leidinggevenden, benadruk ieders persoonlijke verantwoordelijkheid.
2. Benut de diversiteit en verantwoordelijkheid
Laat medewerkers elkaar meer benutten en zorg ervoor dat zij elkaar actief benaderen in dit opzicht. Zorg in de samenwerking dat men elkaar aanvult op kwaliteiten en waar nodig helpt wanneer men tekort schiet. Dit lukt steeds beter in een cultuur waarin onderling feedback vragen en geven een vanzelfsprekendheid is dan wel wordt. En in een cultuur waarin ego-  en statusgedrag taboe zijn. En je dus als individu altijd 'kleiner' bent dan het team.
Selecteer bij aanname van personeel op additionele kwaliteiten waarmee men het team versterkt. Maak medewerkers meer verantwoordelijk voor hun niveau van ontwikkelen en presteren door het initiatief bij henzelf te leggen. Dit betekent o.a. dat de medewerker primair verantwoordelijk is om situationeel actie te ondernemen wanneer hij vastloopt, anderen nodig heeft, twijfelt, problemen ervaart of ondersteuning nodig heeft. En tevens het initiatief neemt van betekenis te zijn in dit kader voor/naar anderen.
3. Geef leiding 'op maat'
Maak je dienstbaar naar je medewerker. Vraag hem wat hij belangrijk vindt in de samenwerking, met betrekking tot de communicatie die jullie betrachten rondom zijn presteren en ontwikkelen. Ieder mens heeft zo zijn (eigen)aardigheden en verschilt op onderdelen in wat hij gewenst en belangrijk vindt. Stel ook eisen in wat jij als leidinggevende nodig hebt om jouw rol in te kunnen nemen. Bepaal op deze wijze met elkaar randvoorwaarden voor een effectieve en doelmatige samenwerking. Uiteraard ben je als leidinggevende ook begrensd met betrekking tot jouw kwaliteiten en expertise. Schroom er dan ook niet voor om aspecten van je leiderschap te delegeren aan anderen die jouw medewerker op dát onderdeel beter kunnen helpen, begeleiden of ondersteunen.
4. Objectiveer de subjectiviteit
Met betrekking tot de prestatie-evaluatie is niet alles SMART te maken én, zoals reeds aangegeven, wanneer verandering een continue factor is geworden, is SMART eerder een stagnerend dan een bevorderend instrument. Wederzijds bereikbaar zijn en initiatief nemen zijn primair van belang. Daarnaast helpt het wanneer er duidelijkheid bestaat over met name houding- en gedragsafspraken. Wát iemand doet (de activiteit zelf) is doorgaans goed te duiden; hóe men iets doet kan in veel gevallen discussie en/of onduidelijkheid oproepen en is vaak niet objectief te duiden. Drie uitgangspunten zijn van belang rondom houding- en gedragsafspraken:
Is er voldoende geduid welk houding- en/of gedragsaspect gewenst is met betrekking tot de uitvoering van een taak/activiteit/verantwoordelijkheidsgebied?
Is er voldoende besproken wat het belang is en hoe een gewenste uitvoering er uit ziet?
Is er besproken op welke wijze geëvalueerd wordt?
De volgende houding/gedragsaspecten worden, afhankelijk van de specifieke rol, vaak belangrijk gevonden: het nemen van initiatief, inlevingsvermogen, discipline, openheid betrachten, anticiperen, relativeringsvermogen, verantwoordelijkheidsgevoel, gedrevenheid, daadkracht, plannen en organiseren van eigen werkzaamheden, pro-activiteit, samenwerkingsgerichtheid, overtuigingskracht, zelfkritisch-en reflectief vermogen, betrouwbaarheid, loyaliteit, representativiteit.
Het duiden, het bespreken van het belang en het overeenstemmen hoe een gewenste taakuitvoering eruit ziet helpt zeer om achteraf niet in 'achterhoedegevechten' te raken. Ten behoeve van de  evaluatie is het raadzaam om verschillende stakeholders te betrekken. Hoe bezien zíj het functioneren van betrokkene op wezenlijke onderdelen? Het objectiveren van de subjectiviteit wordt op deze wijze reëel. Vanzelfsprekend valt of staat alles bij de intenties die iedere 'speler' heeft. Is men gemotiveerd om constructief naar situaties te kijken?
5. Deel de verantwoordelijkheid
De manier waarop Performance Management vorm en inhoud krijgt moet veel meer dan nu een gedeelde, wederkerige verantwoordelijkheid worden van medewerker, leidinggevende en team. Elkaar benutten, in dienst staan van elkaar en contactmomenten 'lean' (kort en krachtig) vormgeven helpen om Performance Management een meer dynamisch karakter te geven. Stap af van het opgelegde pandoer rondom vorm en inhoud en zoek naar manieren die situationeel goed passen. Dit zal kostenbesparend zijn, de effectiviteit verhogen en de motivatie van betrokkenen vergroten.
Managers equiperen in het voeren van effectieve performance management gesprekken
Deze nieuwe en frisse kijk op prestatiemanagement staat of valt echter met één ding: het goede gesprek tussen leidinggevenden en hun medewerkers. En hierin wringt de schoen. Dit gaat in de praktijk nog wel eens mis. Managers zijn niet gewend om persoonlijke vragen te stellen aan hun medewerkers en vinden dat zelfs een beetje eng. Ook zijn ze bang iets los te maken bij de ander waardoor ze nóg meer op hun bordje krijgen dan ze al hebben. Bovendien zijn managers vaak te druk met het realiseren van kpi's en het bijwonen van vergaderingen. Daardoor hebben ze eenvoudigweg geen tijd om rustig een praatje te maken met hun medewerkers, laat staan een goed en diepgaand gesprek met hen aan te gaan. Toch is het goede gesprek een van de krachtigste managementtools die er zijn. Een goed gesprek kan prestaties sturen, mensen productiever maken, hen begeleiden, motiveren, inspireren en verbinden. Allemaal kerncompetenties van management, zo zou je zeggen. En laten nu uitgerekend managers hier niet altijd even vaardig in zijn.
Wij bieden (individuele) coaching en workshops om de managers binnen jouw organisatie beter te equiperen in het inzetten en ontwikkelen van de talenten hun medewerkers. Neem contact op met Rowan van 't Hoogt om te bespreken wat wij kunnen betekenen voor jouw organisatie.
6 februari 2020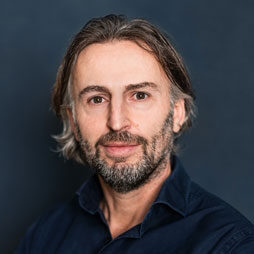 Benieuwd wat we kunnen betekenen voor jouw organisatie? Bel mij dan gerust even op om van gedachten te wisselen.
We ontwikkelen programma's die altijd naadloos aansluiten, ook full digital.
Benieuwd of dit programma ook werkt voor jouw organisatie?
Bel mij dan gerust even op om van gedachten te wisselen.
We ontwikkelen programma's die altijd naadloos aansluiten, ook full digital.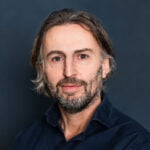 Neem gerust vrijblijvend contact op om van gedachten te wisselen.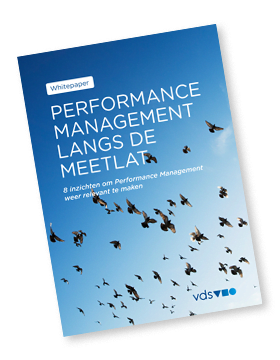 Hoe kun je Performance Management vandaag de dag zo inrichten dat deze aansluit bij de organisatie die je wilt zijn? Die past bij de leiderschapsstijl, de cultuur en de zelfregie die een organisatie ambieert?