BLOG – Rowan van 't Hoogt
Zo maak je een succes van jouw hybride organisatie
Sinds de pandemie hebben bedrijven het virtuele werken snel geïntroduceerd en het hybride werken is voor veel organisaties een gewoonte geworden. De kenmerken van een hybride organisatie gaan vooral over flexibiliteit. Medewerkers hebben de ruimte om zelf te bepalen waar en wanneer ze werken, afhankelijk van de taken die ze hebben. Voor veel van hen een positieve ervaring. 
Hoe zorg je er als werkgever voor dat dit voor iedereen zo is en ook zo blijft? Maak van jouw hybride organisatie een succes door de voorkeuren van je teamleden in kaart te brengen, de workflows onder de loep te nemen en medewerkers te betrekken bij het proces. 
Persoonlijke voorkeur in kaart brengen
De uitdaging bij het ontwerpen van een goede hybride werksituatie zit hem in het vinden van de balans. Thuiswerken kan de energie een boost geven, maar het kan ook isolerend werken en de samenwerking belemmeren. Verdiep je daarom in de drijfveren van de productiviteit van je medewerkers – denk aan energie, focus, coördinatie en samenwerking. Bedenk hoe die drijfveren worden beïnvloed door veranderingen in werkafspraken langs de assen van tijd en plaats, zie onderstaande afbeelding. Door ook in kaart te brengen waar teamleden zich het meest energiek voelen, of ze een goed functionerend thuiskantoor hebben en wat hun behoefte is aan samenwerking, coördinatie en focus, ontdek je hoe je het meeste uit je medewerkers kunt halen. 
Het opnieuw uitvinden van workflows
Om hybride werken tot een succes te maken, moet je nadenken over hoe het werk wordt gedaan. Als leidinggevende moet je niet alleen rekening houden met behoeften en voorkeuren van je teamleden, maar ook het werk dat ze doen coördineren met dat van de anderen binnen en buiten het team. Dat soort coördinatie was relatief eenvoudig toen we allemaal op dezelfde plek werkten. In de hybride organisatie is het complexer geworden.
Gebruik dit moment om workflows opnieuw uit te vinden. Kunnen de teamtaken 1-op-1 worden overgezet naar de hybride vorm of dat er taken zijn die overbodig zijn en wellicht geschrapt kunnen worden? Zijn processen hetzelfde zijn gebleven het afgelopen jaar of zijn er dingen veranderd en is dit blijvend? Zorg voor een zo efficiënt mogelijke werkwijze om de beste resultaten te behalen.
Medewerkers betrekken bij het proces
Toen bedrijven begonnen te experimenteren met flexibele werkmethoden, werd het proces vaak door individuele managers op ad-hoc basis gestuurd. Dat resulteerde in grote verschillen van flexibiliteit en vrijheid tussen de teams en afdelingen. Die verschillen blijven niet onopgemerkt en zorgen voor verontwaardiging, oneerlijke gevoelens en negativiteit. Uit onderzoek van Harvard Business Review blijkt dat gevoelens van oneerlijkheid op het werk de productiviteit kunnen schaden, de kans op een burn-out vergroot en samenwerkingen kunnen blokkeren.
De beste manier om deze gevoelens bij medewerkers te voorkomen is door verschillende werknemers van verschillende uit diverse functies te betrekken bij het ontwerpen van de hybride werksituatie. De ruimte om mee te denken, ideeën en ervaringen te delen draagt bij aan het gevoel gehoord te worden. Het is als medewerker fijn om een bijdrage te kunnen leveren in plaats van alleen uit te voeren wat ervan hoger af bepaald wordt, helemaal als het gaat om het uitvoeren van het eigen werk.
Om van jouw hybride organisatie een succes te maken is het belangrijk om te communiceren welke stappen er worden genomen. Bij elke fase is het van belang dat iedereen begrijpt hoe de nieuwe manier van werken de productiviteit verbetert en wat het de organisatie en de medewerkers kan opleveren.
Hulp nodig bij het opleiden van leidinggevenden met een hybride team? Ontdek ons programma Hybride Leiderschap. Merk je dat hybride werken flink schakelen is voor je teamleden? Tijdens het programma Samenwerken op Afstand leren ze gepaste aandacht te geven aan wat er nodig is om hun eigen doelstellingen en die van het team te behalen.
Bron: HBR
30 juni 2021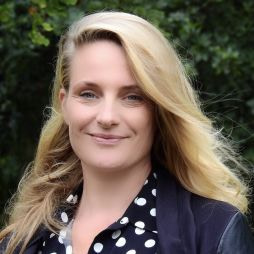 Benieuwd wat we kunnen betekenen voor jouw organisatie? Bel mij dan gerust even op om van gedachten te wisselen.
We ontwikkelen programma's die altijd naadloos aansluiten, ook full digital.
Benieuwd of dit programma ook werkt voor jouw organisatie?
Bel mij dan gerust even op om van gedachten te wisselen.
We ontwikkelen programma's die altijd naadloos aansluiten, ook full digital.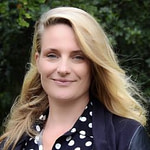 Neem gerust vrijblijvend contact op om van gedachten te wisselen.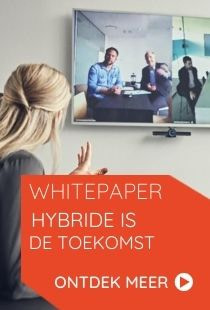 Is jouw organisatie klaar voor de hybride toekomst? Ontdek waardevolle tips om van (het werken binnen) een hybride organisatie een succes te maken.
Hybride werken vraagt om het ontwikkelen van een aantal nieuwe skills en begint wat ons betreft allemaal bij zelfleiderschap.