Zeven randvoorwaarden voor een succesvol Management Development programma
In voorgaande blogs heb ik geprobeerd om een zo volledig mogelijk perspectief op het ontwerp van een Management Development-programma op te stellen. Uiteraard is het definitieve programma afhankelijk van de behoefte van de verschillende stakeholders binnen en buiten de organisatie. Ondanks dat elk MD-programma bij VDS op maat wordt gemaakt, zien wij ook veel overeenkomsten in de programma's die VDS de afgelopen jaren heeft ontwikkeld en ingericht.
Deze overeenkomsten heb ik samengevat in zeven randvoorwaarden die volgens mij van belang zijn voor een succesvolle aanpak dan wel een succesvol programma. Hieronder deel ik graag deze zeven randvoorwaarden.
De zeven randvoorwaarden voor een succesvol Management Development Programma
Randvoorwaarde 1: Connecting dots
Een succesvolle aanpak heeft een duidelijke relatie met de strategie en doelen van de organisatie. Het is organisch, nauw verbonden met de belangrijkste KPI's en actuele issues die spelen in de huidige bedrijfsvoering. MD wordt gebruikt als middel om de gewenste KPI's versneld te realiseren en om persoonlijke managementontwikkeling te verbinden aan de wensen en doelen van de organisatie.
Randvoorwaarde 2: Zichtbare business impact!
De succesvolle MD-aanpak heeft een duidelijke business case: waarom investeren we op welke wijze in wie en wat levert dit op? Mijn ervaring is dat het doorlopen van het V-model van ROI Institute Europe (zie figuur) tijdens de ontwerpfase veel richting geeft aan een aantoonbaar effectief programma. Ook voor deelnemers aan een programma is het van belang om inzicht te hebben in waar ze staan in hun ontwikkeling en performance. Tijd is schaars, middelen beperkt, dus is een (goed) inzicht in wat inspanningen, in het kader van MD, opbrengen onontbeerlijk. In kwaliteit, toepassing, effect op de organisatie en, indien gewenst, aangetoond wat het oplevert in rendement.
Randvoorwaarde 3: Accountability & ownership
De succesvolle MD-aanpak stimuleert continu (zelf-)leren, waarin persoonlijk leiderschap wordt geactiveerd, het (zelf)reflectieve vermogen wordt gestimuleerd, de collegiale verbindingen worden benut en het managementnetwerk wordt versterkt. De manager heeft controle/invloed op de wijze, de intensiteit en het moment waarop leren tot stand komt. Daarbij krijgt de manager ook de middelen om de verantwoordelijkheid voor leren en presteren te dragen, bijvoorbeeld door een eigen ontwikkelbudget. Een goede aanpak vergroot de zelfredzaamheid en het probleemoplossende vermogen van managers, zodat zijzelf het continue proces van leren en ontwikkelen kunnen opstarten en in beweging houden.
Randvoorwaarde 4: Multi-perspectief
Een succesvolle aanpak kent een voldoende integrale kijk om het collectief te beïnvloeden én biedt tegelijkertijd voldoende ondersteuning en mogelijkheden om individuele uitdagingen te adresseren.
Randvoorwaarde 5: Gebouwd op interne expertise 
Een succesvolle aanpak richt zich in de eerste plaats op de pragmatische ontwikkeling op de werkplek door gebruik te maken van 'alles wat er al is'. Te denken valt aan interne experts, best practices, collegiale coaching. Aanvullend op deze start bekijken wij de specifieke wensen en noodzaak van meer formele leeroplossingen.
Randvoorwaarde 6: Duidelijk, consistent en logisch
Een succesvolle MD-aanpak kent een logische samenhang van onderdelen, formeel en informeel, online en offline, zelfsturend en (extern) begeleid, gericht op collectief, functiegroep en individu.
Randvoorwaarde 7: Actieve stakeholders
In onze ervaring is het succes van een MD-initiatief sterk afhankelijk van de actieve betrokkenheid van de belangrijkste stakeholders. Actief sponsorschap vanuit de RvB, OR en het senior management alleen is niet voldoende. Het gaat juist ook om zichtbaarheid en actieve participatie voor-, tijdens- en na afloop van het programma.
Deze blog is eerder verschenen als deel 4 van een blogreeks. Lees de andere blogs hier:
Deel 1: 'Traditionele Management Development programma's werken (bijna) niet meer'
Deel 2: 'De 'managers' van de toekomst' 
Deel 3: 'Drie ingrediënten voor een integraal MD-programma' 

In deze blogreeks heb ik een aantal van mijn inzichten en ervaringen gedeeld wat betreft het ontwerpen van een succesvol integraal MD-programma. Ik ben echter altijd benieuwd naar de inzichten en ervaringen van anderen! Ook als je specifieker wil inzoomen op jouw organisatie en hoe jouw Management Development programma effectiever kan worden ingezet? Of hoe je voor jouw organisatie een goede business case bouwt? Ik denk graag met je mee. Ik ben direct bereikbaar via mail of telefoon. Zie mijn contactgegevens op deze site.
16 januari 2020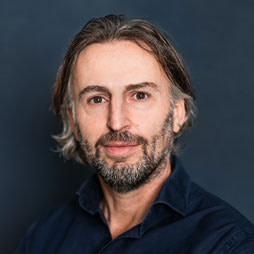 Benieuwd wat we kunnen betekenen voor jouw organisatie? Bel mij dan gerust even op om van gedachten te wisselen.
We ontwikkelen programma's die altijd naadloos aansluiten, ook full digital.
Benieuwd of dit programma ook werkt voor jouw organisatie?
Bel mij dan gerust even op om van gedachten te wisselen.
We ontwikkelen programma's die altijd naadloos aansluiten, ook full digital.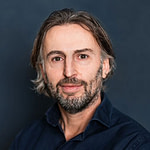 Neem gerust vrijblijvend contact op om van gedachten te wisselen.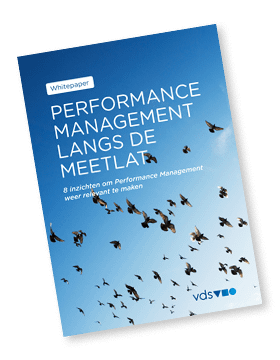 Hoe kun je Performance Management vandaag de dag zo inrichten dat deze aansluit bij de organisatie die je wilt zijn? Die past bij de leiderschapsstijl, de cultuur en de zelfregie die een organisatie ambieert?