BLOG – Rowan van 't Hoogt
Vertrouwen is de basis voor succes
Alles wat we doen en alle verbindingen die we aangaan draaien om vertrouwen. Op persoonlijk vlak: "durf ik een andere uitdaging wel aan?" En op interpersoonlijk vlak: "vertelt die bankier een eerlijk verhaal over mijn hypotheek?" Ook als maatschappij ondervinden we al jaren de gevolgen van weinig vertrouwen in de economie en politiek. Mensen houden hun hand op de knip, durven geen grote bedragen uit te geven. De crisis duurt maar voort.
Vertrouwen
Nog niet zo lang geleden bezocht ik een netwerkbijeenkomst over het thema vertrouwen. Gesproken werd over het belang en de werking van vertrouwen. Vertegenwoordigers van diverse organisaties vertelden hoe essentieel vertrouwen is voor hen: een microkredietonderneming die kan groeien door het  vertrouwen dat ze krijgt met haar financiële hulpverlening en een bank die last heeft van een beschadigd imago omdat het vertrouwen in de financiële wereld is ingestort.
Kortom, vertrouwen bepaalt in hoge mate het succes van een persoon, onderneming en natuurlijk de  maatschappij. Maar hoe kunnen we vertrouwen creëren en wat staat het in de weg?
Reciprociteit
Het principe van wederkerigheid, ook wel reciprociteit, werkt goed als je vertrouwen wilt creëren. Geef je vertrouwen aan de ander, dan krijg je ook dikwijls vertrouwen terug. Dit valt mooi te illustreren met de ontwikkeling van Het Nieuwe Werken. Bij de invoering hiervan in velerlei bedrijven kregen mensen ineens ruimte en vrijheid om hun werk op andere plekken en tijden te doen dan daarvoor gangbaar was. De angst (bij zowel managers als medewerkers) ontstond dat mensen hun werk niet meer of minder deden omdat er geen controle was. Het tegendeel bleek waar: mensen zijn over het algemeen productiever als ze het vertrouwen krijgen tijd- en plaatsonafhankelijk te werken aan het behalen van de afgesproken resultaten.
Duurzame inzetbaarheid
Vertrouwen speelt ook een grote rol bij het thema duurzame inzetbaarheid. Steeds meer klanten van VDS zijn actief bezig met dit vraagstuk, waarbij medewerkers worden aangemoedigd te werken aan hun loopbaan op de lange termijn. Vertrouwen werkt hier ook beide kanten op. Investeren in duurzame inzetbaarheid geeft de medewerker het vertrouwen van baanzekerheid, waar het  organisaties het vertrouwen biedt dat ze op ieder moment de beschikking kunnen hebben over het benodigde gekwalificeerde personeel.
Dit klinkt mooi en in feite zou het ook zo moeten werken, als er tenminste voldoende basis voor vertrouwen is. Naar mijn mening staat een aantal zaken het vertrouwen in het succes van duurzame inzetbaarheid nog in de weg:
Controlerende basishouding van de manager
Veel managers zijn nog onvoldoende capabel om medewerkers vanuit vertrouwen in hun kwaliteiten aan te sturen. Ze beschouwen hun medewerkers vooral als functionaris die precies moet doen wat in de functiebeschrijving staat.

Onvoldoende bewustzijn van eigen kwaliteiten bij de medewerker
Er is onvoldoende aandacht voor de werkelijke passie en motivatie van de medewerker. Het is hierdoor lastig te duiden wat mensen willen en waar ze (nog meer) goed in zijn.

Ontbreken van verantwoordelijkheid aan de top
Zolang het nut en de noodzaak voor duurzame inzetbaarheid vanuit de top van de organisatie nog niet in beleid is vertaald, ervaart de medewerker onvoldoende veiligheid werk te maken van diens (echte!) ambities.
Ook hier geldt weer 'vertrouwen geven (door de organisatie) is vertrouwen krijgen (van de medewerker)'. Een waardevolle tip van Goethe om het (zelf)vertrouwen te vergroten:
"Behandel mensen alsof ze zijn wie ze zouden moeten zijn en je helpt ze te worden wie ze zouden kunnen zijn".
Een tikkeltje filosofisch, maar wat mij betreft een schot in de roos!
12 april 2021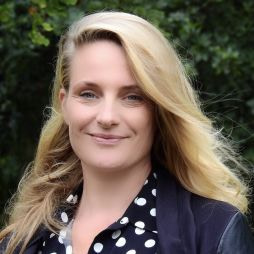 Benieuwd wat we kunnen betekenen voor jouw organisatie? Bel mij dan gerust even op om van gedachten te wisselen.
We ontwikkelen programma's die altijd naadloos aansluiten, ook full digital.
Benieuwd of dit programma ook werkt voor jouw organisatie?
Bel mij dan gerust even op om van gedachten te wisselen.
We ontwikkelen programma's die altijd naadloos aansluiten, ook full digital.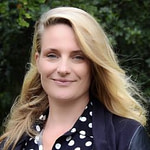 Neem gerust vrijblijvend contact op om van gedachten te wisselen.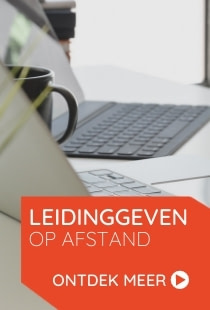 Grip, focus en voortgang behouden. Hoe doe je dat nu je op afstand samenwerkt met je team?