BLOG – Rowan van 't Hoogt
Trust-based leadership is een must in een hybride organisaties
Als leidinggevende in een hybride organisatie ligt de uitdaging er om ieder teamlid te faciliteren zijn of haar werk zo goed mogelijk te laten doen. Minder te sturen op inhoud en juist meer op verbinding. Te motiveren, betrokkenheid te stimuleren en een luisterend oor te bieden wanneer nodig. Op kantoor, thuis of waar ze ook werken. Dat is niet anders dan in de "oude normaal". 
In feite is het managen van een team op afstand niet heel veel anders dan het managen op de werkvloer. Het komt neer op vertrouwen, communicatie en heel duidelijke resultaatafspraken. We zien dat sommige managers de neiging hebben om micromanagementgedrag te vertonen, zoals het constant volgen van online activiteiten of werkuren, omdat ze het gevoel hebben dat ze geen controle hebben over hun medewerkers. Dit draagt natuurlijk niet bij aan een gezond werkklimaat, niet voor de medewerker maar zeker ook niet voor de manager! Het veroorzaakt druk en mogelijk zelfs de neiging van medewerkers om vaker naar kantoor te komen om maar geen 'gedoe' te hebben.
Bekwame leiders
Juist omdat managers zo belangrijk zijn voor het slagen van hybride werken, is het essentieel dat zij leren hoe je je medewerkers empowert, werk delegeert en duidelijke verwachtingen stelt en de nodige ondersteuning en begeleiding biedt om resultaten te boeken.
Trust-based leadership gaat over de mate van vertrouwen die een leidinggevende heeft in de  bekwaamheid en motivatie van zijn teamleden om goed werk te leveren. Door medewerkers dit vertrouwen te geven, stel je ze in staat om eigenaarschap te nemen over hun successen, verantwoordelijkheid te nemen voor hun prestaties en resultaten en hun eigen leiderschapsvaardigheden te verbeteren.
Onderzoek van MIT geeft aan dat medewerkers die minder op kantoor aanwezig zijn mogelijk minder goede beoordelingen, minder loonsverhoging en minder promoties krijgen dan hun collega's op kantoor, simpelweg doordat zij minder zichtbaar zijn op kantoor. Managers moeten dus de vaardigheden krijgen om zich bewust te zijn van een mogelijke bevooroordeeldheid. En leren geloven dat hun werknemers hun best doen, zelfs als ze niet onder strikt (fysiek) toezicht staan.
Gelijkheid is cruciaal bij trust-based leadership
Het is belangrijk dat leidinggevenden de tools hebben om hun teamleden daadwerkelijk op resultaat en impact te beoordelen, en niet op hun zichtbaarheid op kantoor. Gelijkheid is dus cruciaal. Zonder gelijkheid gaat het hybride model piepen en kraken naarmate medewerkers het verband tussen op kantoor zijn en professioneel succes zien.
Het vraagt om een duidelijk (gezamenlijk) doel, focus, sociale ondersteuning en het bevorderen van autonomie van medewerkers. Daarnaast is er behoefte aan duidelijke regels voor communicatie en processen, bevestigt Europees onderzoek naar de bijdrage van thuiswerken aan de kwaliteit van werk, leven en welbevinden van het lectoraat Duurzaam HRM van de Hanzehogeschool.
Trust-based leadership in jouw organisatie versterken? Ik denk graag met je mee over de kansen en mogelijkheden die er liggen voor de leiders in jouw organisatie. Plan een vrijblijvende koffie afspraak in mijn agenda wanneer het jou uitkomt.
22 november 2021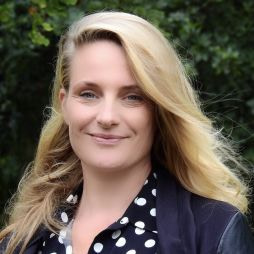 Benieuwd wat we kunnen betekenen voor jouw organisatie? Bel mij dan gerust even op om van gedachten te wisselen.
We ontwikkelen programma's die altijd naadloos aansluiten, ook full digital.
Benieuwd of dit programma ook werkt voor jouw organisatie?
Bel mij dan gerust even op om van gedachten te wisselen.
We ontwikkelen programma's die altijd naadloos aansluiten, ook full digital.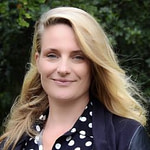 Neem gerust vrijblijvend contact op om van gedachten te wisselen.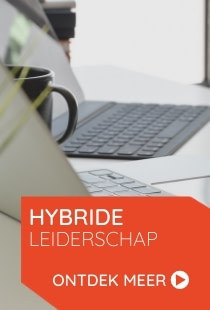 Hybride werken wordt het nieuwe normaal, hoe ga je daar als leidinggevende mee om? Ontwikkel een succesvol hybride team!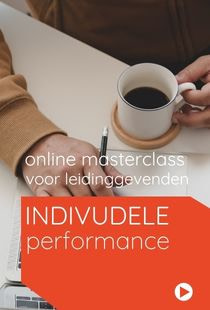 In deze online masterclass voor leidinggevenden gaan ligt de focus op zowel de harde kant (outputgericht leidinggeven) als de zachte kant (energie en well-being) van leidinggeven in een hybride organisatie.