Samenwerken op afstand begint bij begrip
Samen werken en leven met anderen is nu wezenlijker dan ooit. Inzicht in eigen gedrag en dat van de ander helpt. De wijze waarop mensen met de crisis omgaan – stress ervaren, of juist veel kansen zien – kan onder andere verklaard worden met de vier Insights kleuren. We leren mensen niet te veroordelen vanwege hun gedrag, maar juist de achtergrond van dit gedrag beter te begrijpen.  In dit blog geven we een inkijkje in de betekenis van deze kleuren en hoe deze zich uiten in de crisissituatie van nu. En we geven praktische tips over samenwerken en communiceren.  
De informatie uit dit blog is gebaseerd op het e-book Samen werken op afstand van Insights Discovery.
Jungs psychologische voorkeuren
De Insights kleurentaal is gebaseerd op het gedachtegoed van Carl Gustav Jung. Deze Zwitserse psycholoog en psychiater introduceerde het concept van psychologische voorkeuren: ieder mens heeft een favoriete manier van omgaan met de wereld en de mensen om hem heen. Dit zegt niet dat andere manieren niet kunnen worden aangeleerd, ze vergen wel meer moeite.  
Iedereen gebruikt in meer of mindere mate alle vier de kleuren, maar hoeveel van een bepaalde kleur we gebruiken verschilt: we hebben allemaal onze eigen unieke kleurenmix. De Insights kleuren zijn een combinatie van de Jungiaanse bewustzijnsinstellingen Introversie en Extraversie en de rationele functies Denken en Voelen. Klik hier voor meer informatie (je vindt daar ook de download voor het gehele e-book). 
Afstemmen op de ander
Wat we al langer weten is dat een goede relatie vraagt om afstemming op de ander. Wat ook wel betekent dat je je eigen 'ik' even op zijzet en je jouw stijl van communiceren en samenwerken aanpast op de voorkeur van de ander.  
Dit vraagt dat je de voorkeuren van de ander leert (h)erkennen. We helpen je hier graag bij door de kenmerken waaraan je de dominante kleuren van mensen kunt herkennen op een rijtje te zetten. En dan toegepast op de situatie van samenwerken op afstand. Zodat je ontdekt hoe je in deze context het beste de verbinding kunt houden met jouw teamleden en/of collega's.  
Helder Blauw
Mensen met een voorkeur voor Blauw zijn introverte denkers. Eerst zetten ze alle feiten op een rij, checken en analyseren die nogmaals en beslissen daarna pas.  
Deze mensen zijn met thuiswerken in hun element. Plannen en processen werken ze in alle rust tot in de puntjes nauwkeurig uit.  
Een uitdaging voor Blauwe mensen is dat ze liever goed dan snel denken. In deze periode waarin we snel moeten schakelen, kan dat vertragend werken. Het risico is dat uitgewerkte plannen bij oplevering alweer zijn ingehaald door de realiteit. 
Tip voor anderen: 
Deze mensen hebben weinig behoefte aan (beeld)bellen en online meetings. E-mail werkt dan beter. En als er dan toch meetings zijn, zorg dan voor een heldere agenda, doelstellingen en duidelijke rollen. 
Vurig Rood
Mensen met een voorkeur voor Rood zijn extraverte denkers. Op een vaak positieve, krachtige en open manier geven ze sturing aan het behalen van resultaten.  
Deze mensen lijken sneller te gaan dan alle anderen. Ze zetten hun energie om in onmiddellijke actie. Zelfs in situaties die volkomen nieuw voor ze zijn. Net als iedereen vinden ze dit spannend, maar ze doen het wel gewoon. 
Een uitdaging voor Rode mensen is dat ze in deze crisistijd best gestrest kunnen zijn. Ze zijn ongeduldig en hebben het gevoel dat de rest achterblijft. Het risico is dat ze deze negatieve energie niet gemakkelijk kwijt kunnen door het werken op afstand. 
Tip voor anderen: 
Deze mensen zijn geholpen met korte, duidelijke communicatie. Ook belangrijk: geef ze controle over (deel)projecten en verantwoordelijkheid over het resultaat. 
Zacht Groen
Mensen met een voorkeur voor Groen laten zich sterk leiden door hun eigen innerlijke waarden en overtuigingen gericht op het collectief. Ze hechten veel waarde aan harmonie en een democratisch proces en betrekken anderen in de besluitvorming.  
Deze mensen hebben oog voor de impact die de crisis heeft op anderen in hun omgeving. Ze dragen er zorg voor dat deze mensen aandacht en steun krijgen. En dat iedereen met elkaar verbonden blijft.  
Een uitdaging voor Groene mensen is dat ze (snelle) verandering doorgaans moeilijk vinden. Het kost tijd voordat ze zich kunnen aanpassen en nieuwe overtuigingen geïnternaliseerd hebben. Het risico is dat ze afhaken en door stress verlamd raken. 
Tip voor anderen: 
Deze mensen hebben in deze gekke tijd een luisterend oor nodig. Iemand die interesse toont in hoe het op het werk maar ook thuis gaat. De verbinding met collega's en anderen die er nu nauwelijks is, moet op een andere manier ingevuld worden.  
Stralend Geel
Mensen met een voorkeur voor Geel zijn echte gezelschapsdieren. Vanuit enthousiasme en betrokkenheid krijgen ze anderen in beweging, hun leiderschap werkt aanstekelijk.  
Deze mensen zien, ook nu in deze crisis, vooral mogelijkheden en kansen voor een organisatie. Ze komen met creatieve ideeën en proberen anderen mee te krijgen in hun optimisme. Hun kracht is hun flexibiliteit.  
Een uitdaging voor Gele mensen is dat ze zichzelf voorbij lopen door alle ideeën die ze hebben en initiatieven die ze starten. Ze hebben de neiging heel veel te willen doen, maar uiteindelijk weinig af te maken. Het risico van thuiswerken is ook nog eens dat er te veel afleiding op de loer, ligt waardoor er helemaal niets meer uit handen komt.  
Tip voor anderen: 
Deze mensen halen energie uit veel contact, het liefst live. (Video)Bellen werkt goed. Biedt dan vooral gelegenheid om vrijuit te praten. Teamprojecten zijn voor hen belangrijk, dit motiveert hen in deze crisisperiode. Door verbinding met anderen blijven ze gemakkelijker aangehaakt.  
Samen de puzzel leggen
Overduidelijk is dat in ieder team samenwerking van 'kleuren' nodig is. Want wat de één ontbeert, heeft de ander in overvloed. Moet er een nieuw HR-proces ingevoerd worden? Dan zet Rood de eerste acties uit. Komt Geel met creatieve ideeën die ook op steun van anderen kunnen rekenen. Werkt Blauw de verschillende scenario's nauwkeurig uit. En zorgt Groen er tot slot voor dat alle stemmen en kleuren gehoord worden. Ideaalbeeld? Misschien wel. Maar als we er het beste van willen maken samen, moeten we wel nader tot elkaar komen. 
Veel succes,

Margot Grimberg
23 april 2020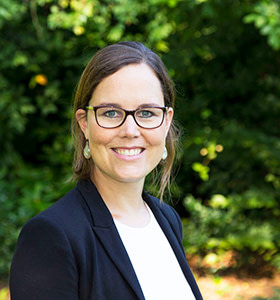 Benieuwd wat we kunnen betekenen voor jouw organisatie? Bel mij dan gerust even op om van gedachten te wisselen.
We ontwikkelen programma's die altijd naadloos aansluiten, ook full digital.
Benieuwd of dit programma ook werkt voor jouw organisatie?
Bel mij dan gerust even op om van gedachten te wisselen.
We ontwikkelen programma's die altijd naadloos aansluiten, ook full digital.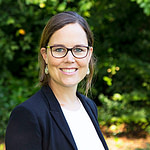 Neem gerust vrijblijvend contact op om van gedachten te wisselen.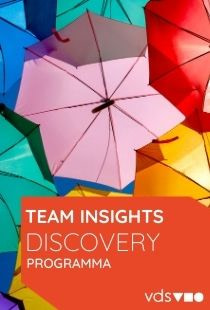 Voor teams die beter willen samenwerken.