Een open feedbackcultuur ontwikkelen? Begin met vertrouwen creëren
In gesprekken met opdrachtgevers horen we vaak dat feedback een thema is dat speelt in de organisatie. Niet zo gek, in dit tijdperk van verandering en aanpassing is een prestatiegerichte feedbackcultuur heel relevant. In deze cultuur voélen medewerkers zich niet alleen vrij om continu feedback te geven en te ontvangen, ze doén dit ook.
Feedback geven en krijgen past bij de organisatiestructuur van zelforganiserende teams, waarbij de teamleden het voor een groot deel samen moeten rooien. Een HR cyclus met drie formele momenten? Nee, dat is niet meer van deze tijd. Voor blijvend succes moet je als team, medewerker en leidinggevende voortdurend met elkaar in gesprek zijn over doelstelling en ontplooiing van je talent. De intentie om open te zijn en zich uit te spreken is er zeker, maar hiernaar handelen is iets anders.
Als een opdrachtgever een aanvraag doet voor een feedback workshop vragen we daarom altijd door. Hoe is het eigenlijk gesteld met het vertrouwen op de werkvloer? Voelen medewerkers zich veilig genoeg om zich te uiten? En hebben ze ook het gevoel dat er naar hen geluisterd wordt? Beantwoord de klant deze vragen met nee, dan is er eerst iets anders te doen. Dan gaat het om het ontwikkelen van psychologische veiligheid.
Psychologische veiligheid
In een in januari verschenen artikel van Hans van der Loo op Managementsite.nl schrijft de auteur dat het gemiddelde indexcijfer van psychologische veiligheid bij werkend Nederland de afgelopen periode is gedaald van 66% in 2013 naar 51% in 2020. Wat hier de reden van is wordt niet geschreven, maar gek is wel dat ondanks alle ontwikkelingen op het gebied van zelforganisatie en eigenaarschap het percentage gedaald is, in plaats van gestegen.
Amy Edmonson duidt in haar boek De onbevreesde organisatie (2019) de definitie van psychologische veiligheid. "In een psychologische veilige werkomgeving weten mensen dat ze kunnen falen, dat ze feedback over hun prestaties kunnen krijgen die zegt dat ze niet aan hun verwachtingen kunnen voldoen, en dat ze hun baan kunnen verliezen…door eigen gebrek aan competentie." In een werkomgeving als deze worden mensen niet beheerst door intermenselijke angst. Een onbevreesde organisatie waarin mensen openhartig durven zijn, heeft als gevolg dat prestaties maximaal zijn. Iedere organisatie heeft dus baat bij een optimaal klimaat van psychologische veiligheid.
Meer impact door effectieve feedback
Terug naar de relatie met feedback en de feedbackcultuur. Want hoe werkt het dan als iemand zich vrij voelt om van alles en nog wat te zeggen, zonder dat dit hout snijdt en dat dit iets oplevert voor de organisatie? Accepteren en maar doorgaan? Doen alsof er niets aan de hand is? Nee, het is de verantwoordelijkheid van een collega om diegene feedback te geven. Want in een onbevreesde en lerende organisatie verdient de ander het om te weten of hij/zij de juiste impact heeft. En moet er derhalve ruimte zijn voor dialoog, kritiek en discussie. Een klimaat waarin mensen zich psychologisch veilig wanen kan misschien beperkingen hebben, de voordelen wegen echter zwaarder. Omdat nu tenminste boven water zichtbaar is hoe iedereen denkt en voelt, en daar juist de vruchten van worden geplukt.
Wil je de feedbackcultuur in jouw organisatie een boost geven? Begin bij het begin: bekijk onze Team Booster of ons cultuur programma Feedback Culture Hack. Wil je even sparren over de mogelijkheden? Bel dan eens vrijblijvend met Margot.  
2 februari 2021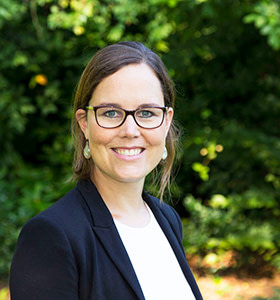 Benieuwd wat we kunnen betekenen voor jouw organisatie? Bel mij dan gerust even op om van gedachten te wisselen.
We ontwikkelen programma's die altijd naadloos aansluiten, ook full digital.
Benieuwd of dit programma ook werkt voor jouw organisatie?
Bel mij dan gerust even op om van gedachten te wisselen.
We ontwikkelen programma's die altijd naadloos aansluiten, ook full digital.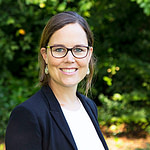 Neem gerust vrijblijvend contact op om van gedachten te wisselen.
Feedback is de drijver achter ontwikkeling. Zonder feedback geen vooruitgang, en zonder vooruitgang geen verbetering van de prestaties. Dit weet iedereen. Toch?