De laatste jaren lijkt er in iedere organisatie een of andere vorm van LEAN implementatie te zijn. LEAN klinkt dan al snel als Lean & Mean en wordt gemakkelijk geassocieerd met reorganisaties, inkrimpen en snoeien. En dat is jammer. Maar ook begrijpelijk. Want maar al te vaak wordt het vooral als een cruciaal doel gezien LEAN te implementeren, terwijl het volgens ons een middel is om gezamenlijk gedefinieerde doelen, een cultuur van continue verbetering (dus ook permanente ontwikkeling en duurzaam leren) en een verhoging van waarde voor klanten te bereiken.
Waarom gaat het dan toch vaak mis? Een wat subjectieve kijk hierop is dat het toch weer makkelijk in de MBA gereedschapskist past en dus als iets instrumenteels wordt ingezet. In lijn met de alles-is-maakbaar-gedachten vanuit Amerika, hoewel LEAN zijn oorsprong heeft aan de andere kant van de wereld, bij Toyota.
LEAN is een filosofie
LEAN is geen tooltje of instrument dat je 'even' over de organisatie uitstrooit zodat iedereen opeens scherp op de processen is en er meteen 30% kosten bespaard worden. LEAN is een filosofie en vereist een cultuur van focus op klanten, discipline, leiderschap, duurzaam leren en continue verbetering.
Hard en zacht combineren
Om LEAN echt te laten werken is het dan ook nodig om zowel de 'harde' als de 'zachte' kant ervan mee te nemen. De harde kant zit op de methoden, technieken: de dagstart, weekstart, kaizen, pokayoke, value stream mapping enzovoort. De zachte kant zit op de vaardigheid van leidinggevenden, de betrokkenheid van medewerkers, het vertrouwen bouwen om kritisch te kunnen zijn, de sfeer van gezamenlijke drive voor klanten, waardengestuurd werken, aanboren van creativiteit en vieren van successen. En dan is er nog de individu overstijgende cultuur/change kant. Dat gaat over medewerkers en management in beweging krijgen, weerstand bespreekbaar maken en wegnemen, resultaten vieren en zichtbaar maken.
Snel winst boeken
Om LEAN dan ook echt te implementeren is nadrukkelijk aandacht nodig voor beide kanten van de LEAN medaille. Op die manier is snel winst te boeken.
De eerste winst zit in de heldere communicatie: waarom doen we dit, wat beogen we ermee en hoe gaan we dat aanpakken?
De tweede winst in het op kleine schaal beginnen met een kernproces en daar de resultaten op boeken.
De derde winst zit in het begeleiden van het natuurlijke team door ervaren LEAN-implementatoren die on-the-job (en dus niet in het klaslokaal) de leidinggevende met zijn of haar team bijstaan en in staat zijn kennis en vaardigheden bij te brengen op zowel de harde als de zachte kant van LEAN.
Tenslotte vraagt dit van leidinggevenden dat ze het voorbeeld kunnen zijn, de inspiratie en energie kunnen overbrengen van het doel van LEAN, hun mensen kunnen betrekken (in plaats van alleen informeren), talenten kunnen zien en aanspreken in hun team en focus, passie en discipline kunnen aanbrengen in het dagelijkse, wekelijkse, maandelijkse enzovoort ritme van hun organisatie.
16 juni 2019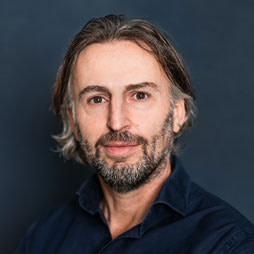 Benieuwd wat we kunnen betekenen voor jouw organisatie? Bel mij dan gerust even op om van gedachten te wisselen.
We ontwikkelen programma's die altijd naadloos aansluiten, ook full digital.
Benieuwd of dit programma ook werkt voor jouw organisatie?
Bel mij dan gerust even op om van gedachten te wisselen.
We ontwikkelen programma's die altijd naadloos aansluiten, ook full digital.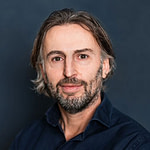 Neem gerust vrijblijvend contact op om van gedachten te wisselen.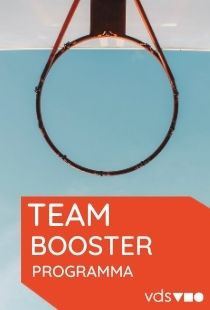 Voor teams die meer uit zichzelf willen halen.