Effectief virtuele meetings leiden
Het leiden van virtuele meetings vraagt andere vaardigheden dan bij het leiden van fysieke bijeenkomsten. Mensen zijn virtueel eerder afgeleid, non-verbale communicatie is lastiger te lezen, technologie kan maken dat de verbinding (en dus beeld en geluid) toch niet perfect werken en je voelt elkaar minder goed aan waardoor regie voor de meeting nodig is. In dit blog verkennen we de beste manieren om effectief virtuele meetings te leiden.
De 5 regels voor participatie
Mensen engaged krijgen in een meeting is altijd al lastig geweest, maar virtueel is dit nog uitdagender. Om daar mee te dealen vraag je he in de eerste plaats af waarom je een meeting wilt. Grofweg zijn er vier redenen om een meeting te organiseren: om andere te beïnvloeden, om problemen op te lossen, om relaties te versterken en/of om besluiten te nemen. Dit zijn allemaal actieve processen en dus is het lastig met passieve deelnemers kwalitatieve meetings te organiseren. Het activeren van de deelnemers is een primaire taak van de voorzitter.
Zorg dat je op basis van de doelen van je bijeenkomst een gedetailleerde agenda hebt en dat de deelnemers die vooraf hebben ontvangen. Die agenda kun je delen op je scherm tijdens de meeting als startpunt.
De Harvard Business Review publiceerde recent de volgende 5 regels voor participatie:

1. De 60 seconden regel.
Allereerst: betrek mensen nooit in het oplossen van een probleem totdat ze het probleem werkelijk voelen. Doe in de eerste 60 seconden iets wat hun helpt het probleem te doorvoelen. Je zou schokkende statistieken kunnen gebruiken, een anecdote of een analogie om het probleem voelbaar groot te maken. Veel ondernemers kunnen nu waarschijnlijk hun 70% dalende omzet statistieken laten zien. En nee, je kunt er niet van uit gaan dat al jouw mensen deze cijfers ook kennen, laat staan dat ze exact begrijpen wat de consequentie daarvan is (ook voor hun…). Het doel is hier om mensen zich te laten inleven in het probleem, niet om ze doodsbang te maken natuurlijk.
2. De verantwoordelijkheidsregel
Wanneer mensen een sociale setting binnenkomen proberen ze hun rol vast te stellen. Als ze naar de supermarkt gaan, dan zijn ze actief als consument. Als ze naar de sportschool gaan worden ze een participant. En als ze naar de biscoop gaan worden ze een observant. De grootste bedreiging voor actieve betrokkenheid in een virtuele bijeenkomst is dat mensen observant worden. Om dit te voorkomen is het belangrijk dat je aan het begin van de meeting een ervaring biedt die zorgt voor gezamenlijke verantwoordelijkheid. Niet door te zeggen "Ik wil graag dat dit een interactieve bijeenkomst wordt en niet een eenzijdige presentatie. Om die reden wil ik graag dat jullie allemaal betrokken zijn". Creeer liever een kans voor ze om betekenisvol verantwoordelijkheid te nemen. Gebruik daarvoor de volgende regel.
3. De 'nowhere to hide' regel
Uit onderzoek is gebleken dat iemand die een hartaanval in de metro krijgt een minder grote kans krijgt om geholpen te worden naarmate er meer mensen in de metro zijn. Als er veel mensen aanwezig zijn dan neemt de individueel gevoelde verantwoordelijkheid steeds verder af. Voorkom dit in je meeting door mensen taken te geven waarmee ze actief betrokken worden en zo is er dus minder ruimte om zich te verschuilen (in stilte bijvoorbeeld). Definieer bijvoorbeeld een probleem dat snel opgelost kan worden, verdeel de groep in tweetallen of drietallen en geef ze een manier om met elkaar te communiceren (bv Slack of Teams, of een subroom in de virtuele meeting). Dit kan eventueel ook plenair door een vraag te stellen en deelnemers te vragen hun antwoorden in de chat te delen.
4. De MVP regel
Zeker als je een presentatie wilt geven is er weinig vervelender dan slide na slide te moeten aanhoren met te volle en gedetailleerde sheets. Als je wilt dat mensen betrokken zijn dan moet je feiten en verhalen mixen. Gebruik daarom 'The Minimum Viable Powerpoint deck' dat nodig is. Oftewel, selecteer zo weinig mogelijk data die je nodig hebt om je mensen goed te informeren en breng de feiten tot leven in een verhaal dat ze begrijpen.
5. De 5 minuten regel
Ga nooit meer dan 5 minuten achter elkaar door in een monoloog en betrek mensen dan weer met een probleem of vraag. Mensen zitten (zeker nu) in ruimtes waar ze veel afleiding hebben, hun kinderen kunnen er rond rennen en de hond blaft lekker door. Als je ze niet blijft betrekken vervallen ze vanzelf in de rol van observant. Dus in een meeting van een half uur dien je zeker drie keer een methode voor engagement te verwerken.
Heel veel succes!
Huib Broekhuis
19 mei 2020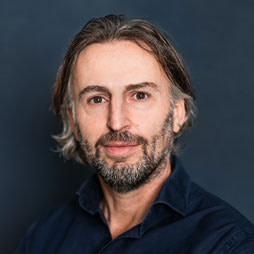 Benieuwd wat we kunnen betekenen voor jouw organisatie? Bel mij dan gerust even op om van gedachten te wisselen.
We ontwikkelen programma's die altijd naadloos aansluiten, ook full digital.
Benieuwd of dit programma ook werkt voor jouw organisatie?
Bel mij dan gerust even op om van gedachten te wisselen.
We ontwikkelen programma's die altijd naadloos aansluiten, ook full digital.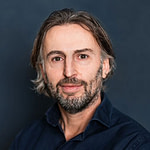 Neem gerust vrijblijvend contact op om van gedachten te wisselen.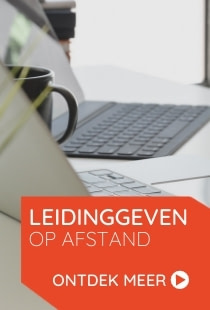 Grip, focus en voortgang behouden. Hoe doe je dat nu je op afstand samenwerkt met je team?