Beyond 70-20-10. Eigenaarschap onder de aandacht!
In de L&D wereld is 70-20-10 een alom bekend denkkader. Vaak wordt het toegeschreven aan McCall, Lombardo en Eichinger van het Centre for Creative Leadership. In de jaren 80 maken zij uit onderzoek naar leiderschapsontwikkeling op dat leren:
Voor circa 70% informeel plaats vindt door on-the-job ervaringen, opdrachten en (nieuwe) uitdagingen in de praktijk. Vaak wordt deze categorie aangeduid met informeel leren of ervaringsleren.
Voor circa 20% plaats vindt door feedback uit de omgeving en leren van goede en slechte (rol)voorbeelden. Vaak wordt deze categorie aangeduid met collaboratief leren, ofwel leren van en met anderen.
Voor circa 10% plaats vindt door trainingen, literatuur, e-learnings en dergelijke. Onder deze categorie valt formeel leren.
Interessant genoeg is tot op heden geen wetenschappelijk bewijs geleverd dat ieder mens op deze wijze leert. Desondanks hebben wereldwijd vele ondernemingen én universiteiten 70:20:10 geadopteerd als basis voor hun leerfilosofie en voor de inrichting van hun leerproces en -activiteiten.
Naar onze mening gaat het bij 70:20:10 ook niet om een rigide model dat nageleefd dient te worden. Waar het wel om gaat is dat besluitvorming rondom informele en formele leerinitiatieven weldoordacht plaats vindt en dat 70-20-10 de discussie op scherpt stelt bij wie het "eigenaarschap voor leren en presteren" ligt.
Vorm, doel en eigenaarschap op de projecttafel
De adoptie van 70-20-10 in leerprojecten legt drie leidende thema's in een leerproject (opnieuw) op tafel.
Thema 1: Project vorm
Dit thema betreft het verkrijgen van antwoorden op de meest basale ontwerpvragen voor een leerproject: waar, wanneer, voor wie, met wie, hoe, in welke intensiteit en welke onderwerpen.
"Waarom kunnen we een klassikale training van 1 dagdeel met 8 deelnemers niet inwisselen voor een online training van 2 uur met hetzelfde aantal deelnemers? Kunnen we de externe coach die momenteel on the job medewerkers begeleidt niet vervangen door goede jobcoaches uit onze organisatie? Moet iedereen hetzelfde programma doorlopen, terwijl sommigen in de praktijk laten zien dat zij voldoende kundig zijn om een activiteit uit te voeren? Waarom geven we medewerkers niet gewoon een on the job project in plaats van een lesprogramma?"
Allemaal zeer legitieme vragen…en vaak gebaseerd op budget, tijd, middel of marketing gerelateerde overwegingen. Veel leerprojecten worden vooral op dit niveau besproken. De volgende 'gevolg-redenaties' zullen dan ook herkenbaar zijn:
"Doe maar een online sessie, want dat is goedkoper. We kiezen voor e-learnings in plaats van hard-copy readers omdat het duurzamer en innovatiever is. We kiezen voor online personal coaching omdat het de deelnemers minder tijd kost."
Dit zijn uiterst valide keuzes, maar de impact van deze keuzes op het geformuleerde projectdoel wordt vaak niet meer bekeken.
Thema 2: Project doel(en)
Het ROI Institute van Dr. Jack en Patti Phillips heeft een waardevolle methodiek ontwikkeld om leerprojecten uit de "cost center" hoek te krijgen en naar de "profit center" hoek te brengen. Deze ROI-methodiek helpt bij het relateren van doel en middel (het project):
Business niveau: (gewenste) effecten op de prestaties van individuen in organisaties
Toepassingsniveau: (gewenste) effecten op de kwaliteit en kwantiteit van uitvoering van activiteiten
Leerniveau: (gewenste) effecten op de kwaliteit van kennis en kunde
70-20-10 geeft richting aan hoe je het leerproject vorm zou kunnen geven. Op zich is de relatie dan ook niet evident tussen doel en vorm. Echter, als informeel leren een fundamenteel onderdeel van de projectaanpak wordt, dan wordt het monitoren van de realisatie van het projectdoel "a whole different ball game".
Charles Jennings verwoordt dit mooi in onderstaand filmpje:
"You can facilitate it, you can support it, you can help it happen, but you can't manage informal learning."
Ons beeld is dan ook om eerst het doel scherp te stellen alvorens de vorm te kiezen. Wanneer de projectvorm is gekozen, zal bekeken moeten worden of hiermee het initiële doel wordt bereikt. Dit om te waarborgen dat doel en vorm met elkaar "in sync" zijn.
Dit klinkt als logisch en toch zien we niet vaak dat dit gebeurt. De meest waarschijnlijke oorzaak hiervan ligt naar onze mening verscholen in het derde thema.
Thema 3: Projectresultaat eigenaarschap
"Jij bent verantwoordelijk voor jouw leren en presteren.", " Je haalt eruit wat je erin stopt."
Het zijn twee gebezigde termen in de L&D wereld. En toch wordt tijdens de opstartfase van een leerproject amper een écht inhoudelijke discussie gevoerd over wie eigenaarschap heeft van het uiteindelijke resultaat. Vaak worden de HR/L&D afdeling en het trainingsbureau gezamenlijk verantwoordelijk gehouden voor de projectvoortgang en de resultaten.
Natuurlijk ontkennen wij niet dat deze partijen ook daadwerkelijk een verantwoordelijkheid in een leerproject hebben. Maar die is vooral om de manager en zijn medewerkers goed te faciliteren in hun leerbehoeften. Als het goed is draait het er namelijk altijd om dat de deelnemer zich in lijn met het business doel ontwikkelt in zijn/haar functie. Is het daarmee niet zo dat uiteindelijk de deelnemer zélf eigenaarschap dient te nemen over zijn leerprestaties en niet het trainingsbureau of de HR/L&D afdeling? En als we het hierover eens kunnen worden, is het dan ook niet zo dat zij zelf het leerrendement moeten kunnen duiden? Zou de deelnemer dan ook niet zelf het monitor dashboard moeten kunnen controleren en moeten kunnen aangeven of hij/zij meer/minder projectintensiteit moet krijgen? En moeten zij dan ook niet zelf invloed kunnen hebben op het initiële ontwerp zodat individuele relevantie en toepasbaarheid optimaal worden ingevuld?
Een organisatie breed gesprek over eigenaarschap van leren in relatie tot presteren lijkt ons dan ook zeer wenselijk als 70:20:10 ook voor deze organisatie een leidend denkkader wordt. Pas als een standpunt over eigenaarschap wordt ingenomen én beleden, zal de balans tussen (investeren in) informeel en formeel leren aantoonbaar succesvol worden.
Samengevat
Het 70-20-10 denkkader geeft een richting aan de vorm waarin een leerproject wordt gegoten. Voor een succesvol project dienen doel en vorm "in sync" te zijn. Maar Beyond 70-20-10 vraagt om gezamenlijk voorbij de vorm te redeneren. Laten we samen het leren werkelijk naar het profit center brengen. Daarvoor is heldere visie over het daadwerkelijke eigenaarschap van leren binnen de organisatie nodig. En dat deze ook echt geleefd wordt.
HR/L&D-afdelingen hebben als geen ander de positie om deze beweging binnen de organisatie op te starten en daarmee ook zichzelf uit het "cost center" te bewegen. Er is voor ons allen, trainingsadviesbureaus inbegrepen, nog een mooie weg te gaan! Laten we in 2013 in co-creatie de eerste stappen zetten. De uitnodiging staat wat ons betreft.
11 december 2012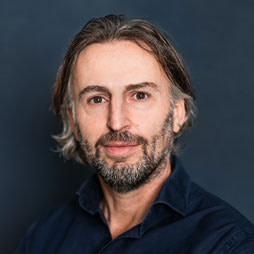 Benieuwd wat we kunnen betekenen voor jouw organisatie? Bel mij dan gerust even op om van gedachten te wisselen.
We ontwikkelen programma's die altijd naadloos aansluiten, ook full digital.
Benieuwd of dit programma ook werkt voor jouw organisatie?
Bel mij dan gerust even op om van gedachten te wisselen.
We ontwikkelen programma's die altijd naadloos aansluiten, ook full digital.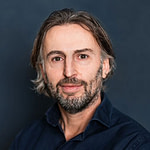 Neem gerust vrijblijvend contact op om van gedachten te wisselen.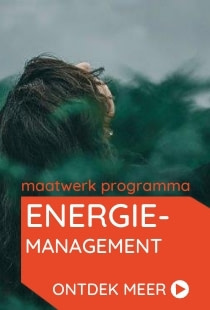 Reken af met je opgejaagde gevoel. In deze online training leer je jouw dagen weer energie-gevend te maken.
Feedback is de drijver achter ontwikkeling. Zonder feedback geen vooruitgang, en zonder vooruitgang geen verbetering van de prestaties. Dit weet iedereen. Toch?