ATD expeditie 2016: een symbiose tussen hard en zacht
Vrijdag 20 mei zijn we aangekomen in Denver. De stad waar dit jaar de ATD 2016 plaatsvindt. Net als vorig jaar richt ik me tijdens deze conferentie vooral op "What's new & interesting" voor ons en voor onze opdrachtgevers. En om daar focus aan te geven, hebben wij vanuit VDS en Gooiconsult in de afgelopen periode onze klanten en collega's gevraagd om een expeditie vraag mee te geven. Waar ben je nu nieuwsgierig naar? Wat speelt er bij jou dat je graag onderzocht wil hebben op de ATD?
Er kwamen boven verwachting veel suggesties voor uitdagende expeditie vragen. Uit alle ingezonden vragen hebben wij drie overkoepelende thema's geselecteerd die naar ons beeld de rode draad van de meeste vragen pakt. In de komende conferentiedagen zal ik me daarom specifiek op de volgende drie thema's richten:
Thema 1. Agile Learning vormgeven
Agile werken, wendbaar leiderschap, scrum. Termen die momenteel het bedrijfsleven domineren als het gaat om innovatie. Op welke wijze geven exposanten en workshopleiders een antwoord op de vraag: Wat verstaan zij onder agile learning en hoe kunnen zij daar aan bijdragen voor hun organisatie?
Thema 2. Andere manieren van aanboren talenten
Een van onze opdrachtgevers verwoordde het heel mooi: "…onze organisatie is aan de kosten kant vel over been. 'Meer met minder' is jarenlang een leidend perspectief geweest, waardoor we nu al moeite hebben om de hygiëne factoren op orde te hebben, laat staan grootschalige innovaties kunnen oppakken. Wat als we ons méér richten op de opbrengstenkant en oplossingen en middelen vinden voor het beter aanboren van reeds aanwezige talenten?" En daarom zal ik me ook bezighouden met de vraag: Welke nieuwe inzichten biedt de ATD rondom het aanboren van talent/ onbenut potentieel van mensen?
Thema 3. Versterken van de employee experience
Nog een woord dat momenteel sterk resoneert: de employee experience. Oftewel de totaal ervaring van een medewerker bij een organisatie wat maakt dat hij/zij alles geeft, actief ambassadeur is en graag wil blijven werken bij de organisatie. Deze beleving kun je net als een customer experience positief beïnvloeden. En dus is een expeditie vraag: "Welke nieuwe of opkomende HRD trends, initiatieven en partijen kunnen de employee experience mogelijk versterken?'
Aan alle drie de thema's zit een harde (prestaties, continue verbetering, meerwaarde) én een zachte kant (betekenis geven, raken van persoonlijke motivaties en waarden, plezier). Uiteindelijk draait een "agile leeraanpak", het meer aanboren van talenten en het versterken van de employee experience, om een goede balans tussen harde en zachte perspectieven en eigenschappen. Ik ben dan ook erg benieuwd welke antwoorden mijn bezoek aan de ATD 2016 geven in een land dat zelf een bijzonder symbiose is van hard en zacht.
22 mei 2016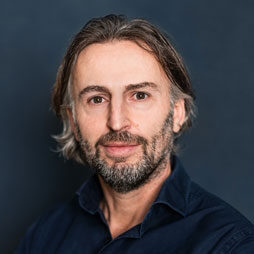 Benieuwd wat we kunnen betekenen voor jouw organisatie? Bel mij dan gerust even op om van gedachten te wisselen.
We ontwikkelen programma's die altijd naadloos aansluiten, ook full digital.
Benieuwd of dit programma ook werkt voor jouw organisatie?
Bel mij dan gerust even op om van gedachten te wisselen.
We ontwikkelen programma's die altijd naadloos aansluiten, ook full digital.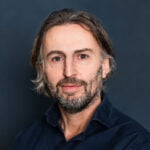 Neem gerust vrijblijvend contact op om van gedachten te wisselen.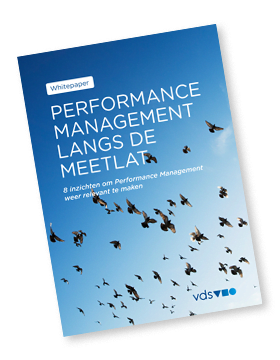 Hoe kun je Performance Management vandaag de dag zo inrichten dat deze aansluit bij de organisatie die je wilt zijn? Die past bij de leiderschapsstijl, de cultuur en de zelfregie die een organisatie ambieert?