BLOG – Rowan van 't Hoogt
7 kenmerken van een effectief team
Op zoek naar een 'meetlat' om de effectiviteit van je team te onderzoeken? De effectiviteit van een team wordt doorgaans bepaald door de kwaliteit van de onderstaande kenmerken:
Duidelijke doelen & rollen
Er zijn doelen omschreven die voor alle teamleden begrepen zijn. Ieder teamlid kent zijn/haar rol en weet welke bijdrage van hem/haar verwacht wordt.
Delen van middelen
Teamleden delen middelen. Dit zijn vanzelfsprekende zaken als geld, computers, werkruimtes, technische apparatuur e.d., maar ook mentale kracht. Hiermee bedoel ik: luisteren naar elkaars ideeën, het enthousiasmeren, begrip tonen e.d. Wanneer het persoonlijk belang prevaleert en er geen focus naar elkaar is, verzwakt dit doorgaans het team.
Open communicatie
Teamleden communiceren open, tactvol, respectvol en constructief met elkaar. Men is niet bang om elkaar te confronteren, want men heeft de ervaring dat beide partijen de beste bedoelingen hebben.
Onderling vertrouwen
Men kent de eigen kwaliteiten en zwakke punten, maar ook die van de overige teamleden. Op basis van zelfinzicht/kennis is men hierover openhartig: men durft hulp te vragen en wil hulp bieden. Vertrouwen wordt uitgesproken, maar ook beargumenteerd of betwijfeld, respectvol geuit en constructief bedoeld. Ieder teamlid investeert in de onderlinge verhoudingen.
Leiderschap
Het team heeft een effectieve leider, een regisseur die een overkoepelende scope heeft en kan verbinden, op harde en zachte aspecten. Hij/zij heeft oog voor het proces, het resultaat en initieert relevante interventies, toont belangstelling, delegeert, coacht, stuurt bij en enthousiasmeert.
Afwezigheid van grote ego's
Ego gedrag van individuele teamleden ontwricht vaak het team. Onderlinge verbondenheid staat onder druk, teamleden ervaren onveiligheid en/of trekken zich terug. Binnen een effectief team weten teamleden hoe ze met hun ego moeten omgaan.
Periodieke reflectie/evaluatie
Omdat de dynamiek binnen een team vaak veelomvattend en gecompliceerd kan zijn, is een kort cyclische reflectie gewenst. In de praktijk blijkt het van groot belang regelmatig te reflecteren op o.a. bovenstaande kenmerken: hoe ontwikkelt het team zich, wat valt op in positief opzicht en waarop en hoe is verbetering/verandering gewenst? Welke problemen identificeren we en hoe lossen we deze op?
Bovenstaande kenmerken vormen een prima checklist. Met hierin een belangrijke taak voor de leider: zorg er voor dat iedereen verantwoordelijkheid neemt met betrekking tot een bijdrage aan de gewenste teamontwikkeling en nodig hen uit tot actieve participatie.
Hoe scoort jouw eigen team of de teams binnen jouw organisatie op bovenstaande punten? Leuk als je dat met mij wil delen.
16 maart 2019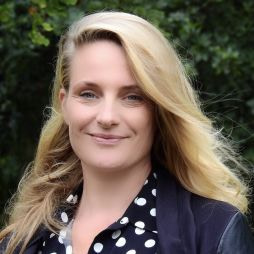 Benieuwd wat we kunnen betekenen voor jouw organisatie? Bel mij dan gerust even op om van gedachten te wisselen.
We ontwikkelen programma's die altijd naadloos aansluiten, ook full digital.
Benieuwd of dit programma ook werkt voor jouw organisatie?
Bel mij dan gerust even op om van gedachten te wisselen.
We ontwikkelen programma's die altijd naadloos aansluiten, ook full digital.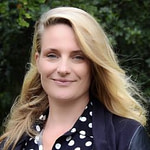 Neem gerust vrijblijvend contact op om van gedachten te wisselen.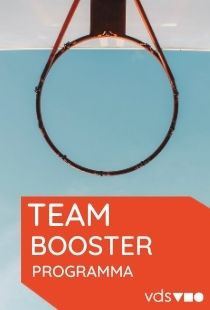 Voor teams die meer uit zichzelf willen halen.