5 tips voor leidinggeven op afstand
Opeens ging heel Nederland van 'werken op kantoor' naar 'thuis werken'. Een ongekende verandering die noodzakelijk was als gevolg van het Corona virus. Ik deel graag mijn ervaringen met deze omschakeling, misschien helpt het jou bij de omschakeling waar je waarschijnlijk ook in bent beland. 
Als je niet gewend bent om leiding te geven op afstand is dat een grote omschakeling. We merken dat veel mensen nu (al), circa 1 tot 3 weken verder in de Corona-crisis, doodop zijn van alle veranderingen die dit met zich meebrengt. Opeens thuis werken, een nieuw ritme moeten vinden, part-time home schooling doen, werken met nieuwe virtual collaboration tools,kinderen (en/of partner) die net op het verkeerde moment aandacht vragen en werken onder hoge druk en met grote onzekerheid over de toekomst is gewoon heel heftig.
Als leidinggevende maak je dit zelf ook mee én wordt nog eens van je gevraagd om de mensen in je team hierbij te begeleiden. Zelf heb ik deze processen ook doorlopen en bij onze klanten maken we dit nu ook dagelijks mee. Daarom deel ik graag mijn tips en ervaringen met je in de hoop dat je er je voordeel mee kunt doen.
Tip 1: Installeer een ritme – wie, wat, wanneer, waarover
Deze verandering bracht een directe, grote en ongeplande verandering met zich mee, namelijk dat we van de ene op de andere dag vanuit huis moesten gaan werken en onze collega's niet meer zagen. De meest basale vanzelfsprekendheden zijn er opeens niet meer. Want je komt je collega niet meer spontaan tegen bij het koffie apparaat om even te overleggen over klant A of situatie B.
Het eerste waar dan behoefte aan is, is een ritme. Wanneer, hoe laat, in welke samenstelling, via welke tool  spreken we elkaar (online), met welke agenda en wat wordt daarin van mij verwacht? Waar voorheen een wekelijkse bijeenkomst volstond is het nu zaak om frequenter met je kernteam in contact te zijn. Wij doen dat bijvoorbeeld door iedere dag om 10.00 uur in te checken online via Zoom. Daarin hanteren we de volgende update onderdelen:
hoe gaat het met jou persoonlijk (want belangrijk om te weten hoe mensen er nu in zitten, ook qua thuissituatie, zie onder)
je succes/trots/blije moment van gisteren (want positieve vibe en helpen terugkijken op wat (wel) gelukt is)
wat vandaag jouw prioriteit is in termen van to do of liever nog van output langs de lijn "Ik zorg er vandaag voor dat….". ( want dit leidt tot een actief commitment weer en zorgt er meteen voor dat mensen van elkaar horen wie waaraan werkt en dus ook welk bilateraal vervolg contact er nog moet zijn omdat mensen samen werken aan een taak of team bijvoorbeeld).
Door deze update van het hele team weet ik vervolgens ook exact wat er speelt en leeft en geeft het input voor team-brede of team-overstijgende aandachtspunten.
Naast een dagritme is er een weekritme (wat zijn de weekdoelen) en een maandritme (waarin ook de meer financiële stand van zaken wordt teruggeblikt en vooruitgeblikt).
En mocht je nu ook net in een kwartaalmeeting zijn beland voor je team of organisatie, dan is dit mogelijk nog een behulpzaam blog.
Tip 2: Geef duidelijkheid – verwachtingen, doelen en perspectief
Dankzij het ritme is er contact. Nu is de vraag wat er eigenlijk precies moet gebeuren. Want in deze situatie komen bij mensen talloze vragen op: Hoe staan we er als bedrijf eigenlijk voor? Kunnen we de crisis wel het hoofd bieden? En wat wordt er dan van mij verwacht? Heb ik eigenlijk nog wel een baan? Wat zijn de prioriteiten? Wanneer doe ik het in deze nieuwe situatie goed? Hoe lang gaat dit duren? En wat als de economie echt in een langdurige recessie terecht komt?
Begin dit jaar hadden we bij VDS 5 grote doelen benoemd voor he afgelopen jaar waar iedereen een heldere bijdrage aan kon leveren. Maar die doelen waren opeens achterhaald. Of beter, niet meer haalbaar. We hebben onze doelen dan ook direct aangepast. Wel de 5 hoofdthema's gehanteerd maar de bijbehorende doelen aangescherpt en aangepast aan de actualiteit. En ook als is op dat moment volstrekt onzeker hoe de wereld er over een maand uitziet, duidelijk is nodig.
Daar waar voorheen maand-, kwartaal- en jaardoelen werden besproken, is er nu behoefte aan duidelijkheid op de korte termijn. Wat is er vandaag nodig. En deze week. En heel misschien komende maand, maar dat is nu lange termijn. Voor mezelf hanteer ik wel een iets langer vooruitzicht (3 tot 6 maanden). Maar ik merk dat er meer behoefte was aan helderheid voor de komende week en vandaag.
Tip 3: Hou de moed erin – vier succesjes vaak en meteen
Juist omdat de toekomst tamelijk onzeker is en veel mensen echt moeite hebben met onzekerheid kan er vrij snel demotivatie, negativiteit en/of somberheid ontstaan. Daarnaast wordt de buiigheid waar we als mensen allemaal last van hebben nu nog eens extra uitvergroot omdat onze gevoelens wat meer primair worden geuit onder druk van onzekerheid en stress. Dat maakt dat je als leidinggevende heel wat op je bord kunt krijgen terwijl je zelf als mens natuurlijk ook al het nodige doormaakt.Ik vond de afgelopen weken een behoorlijke rollercoaster met een continue stroom van ups en downs die gerust op één dag konden plaatsvinden. Meestal hou ik mijn gevoelens redelijk goed in toom, maar nu heb ik ze toch ook een aantal keren vrij behoorlijk los laten gaan. Eigenlijk ook best lekker soms, maar niet altijd effectief. Zeker niet in de interactie met anderen…
Om de moed erin te houden is er dus dubbel zo veel positiviteit nodig als normaal al het geval is. je kent wellicht de 'drie staat tot een theorie van de positieve psychologie' (voor de geïnteresseerde lezer is hier een verdieping te vinden). Die komt er in het kort op neer dat je drie positieve emoties nodig hebt tegenover iedere negatieve emotie om goed te kunnen functioneren. Dus ga maar even na hoe vaak je zelf op een dag een negatieve emotie voelt (en ze dan echt even allemaal tellen: de wekker gaat (grrr), het regent vervolgens, de douche wordt niet goed warm, je kunt je sokken niet vinden, de koffie is op, de krant is nat geregend, de hond loopt te mekkeren want wil naar buiten, je hebt zo die call, de kids moeten eerst eten, enz…). En dus is er een enorme rij aan positieve momentjes nodig gedurende de dag.
Traditioneel is dit niet mijn sterkste kant, want zelf richt ik me het liefst op de toekomst en op alles wat dus nog niet goed genoeg geregeld is. Maar voor zowel mezelf als het team dus wel cruciaal om juist naar de positieve kanten te kijken. Bij ons werkt de WhatsApp groep goed voor de korte en directe goed nieuws berichten. En tevens dus iedere dag bij de check-in een korte terugblik op gisteren met de vraag 'waar ben je trots op/tevreden over/blij mee'.
Tip 4: Hou persoonlijke check-ins waar nodig – hoe gaat het echt?
De dagelijkse check-in levert al de nodige informatie hoe het met de mensen in het team gaat en kan aanleiding zijn om aanvullend nog een persoonlijke check-in te doen. Dit om te verifiëren of onderzoeken hoe het echt gaat met ze. Want veel mensen zijn in deze crisistijd in meerdere of mindere mate (tijdelijk en wisselend) het spoor bijster.
Daarnaast zijn er los van de mogelijke werkgerelateerde zorgen nog hele andere onderwerpen die mensen zorgen kunnen baren. Hun gezondheid natuurlijk of die van naasten, de kinderen en school, werk(on)zekerheid, de financiële situatie, relatieperikelen ontstaan sneller door de thuiswerk situatie, gedoe met techniek (de microfoon/camera/laptop werkt niet goed), Internetverbindingen, de thuiswerkplek is onrustig etc.
Waar het thuisdomein voorheen nog vaak werd bestempeld als het 'privé' domein is dat opeens letterlijk ook in beeld gekomen in deze nieuwe situatie. En dus niet te negeren. Dat was het wat mij betreft al nooit, maar de term werk/privé balans veronderstelt een soort scheiding. En die is er nu al helemaal nauwelijks meer.
Ook voor de minder mensgerichte leidinggevenden is dit een onderwerp waar je hoe dan ook niet omheen kunt. Immers, hoe het thuis gaat beïnvloedt directer dan ooit (ook) de energie, motivatie en productiviteit.
Soms is een kort telefoontje in deze situatie al voldoende. 'I feel you' is dan impliciet de boodschap.
Tip 5: Vind de juiste balans tussen sturen en loslaten – focus op output en gedrag
Zeker als je de crisis zelf ook goed voelt, kan dat je verleiden om heel snel heel veel voor elkaar te willen krijgen. Maar de productiviteit van je mensen is waarschijnlijk lager dan in normale situaties zolang iedereen nog een nieuw ritme moet vinden. Mijn advies: accepteer dat. En ga dus niet extra hard lopen duwen omdat alles veel te langzaam gaat naar jouw zin. Je kunt er zeker van zijn dat je mensen in de meeste gevallen gewoon heel erg hun best doen om alles gedaan te krijgen wat er nu verlangd wordt in meer dan ingewikkelde werksituaties. Jouw push werkt eerdere averechts.
Sturen werkt nu het best door de prioriteiten heel goed duidelijk maken, het liefst in termen van output en minder op activiteiten of werkzaamheden. Want dat maakt dat je meer zicht krijgt op de voortgang en zorgt ervoor dat mensen heel helder hebben wat het resultaat van hun werkzaamheden moeten zijn.
Waar voorheen maand- en jaardoelen behulpzaam waren mag nu op dag en weekbasis duidelijk worden gemaakt wat er verwacht wordt. Loslaten betekent vervolgens er van uit te gaan dat mensen echt hun uiterste best doen om te doen wat er moet gebeuren. Een ondersteunend telefoontje met de vraag of je nog ergens mee kunt helpen werkt dan ook beter dan de vraag of het werk al af is.
En als het goed is hoor je dan morgen tijdens de dagelijkse update 'vanzelf' weer wat er allemaal qua voortgang is gebeurd.
De neiging die je mogelijk zelf voelt dat het allemaal niet snel genoeg gaat (die heb ik zelf nogal eens), is er vooral één om te onderdrukken want daar help je je team echt niet mee vooruit in mijn ervaring. Lees in dit verband ook dit blog eens over Multipliers (naar de top bestseller van Liz Wiseman) en hoe je een betere remote leider wordt.
Tot slot
Tot zover de samenvatting van mijn tips en ervaringen. Hopelijk zinvol voor jou. En heel benieuwd naar jouw ervaringen en best (of worst) practices, deel ze vooral in de reacties hieronder!
Mocht je op zoek zijn naar een training Leidinggeven op Afstand voor de managers binnen jouw organisatie, kijk dan eens hier.
Voor verdere verdieping zijn onderstaande links hopelijk behulpzaam:
En als je op de hoogte wilt blijven van updates, laat dan even je gegevens achter, dan zorgen we dat je ze van ons ontvangt!
Veel sterkte, wijsheid en spirit toegewenst!
Huib
26 maart 2020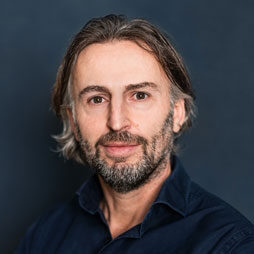 Benieuwd wat we kunnen betekenen voor jouw organisatie? Bel mij dan gerust even op om van gedachten te wisselen.
We ontwikkelen programma's die altijd naadloos aansluiten, ook full digital.
Benieuwd of dit programma ook werkt voor jouw organisatie?
Bel mij dan gerust even op om van gedachten te wisselen.
We ontwikkelen programma's die altijd naadloos aansluiten, ook full digital.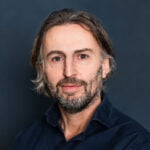 Neem gerust vrijblijvend contact op om van gedachten te wisselen.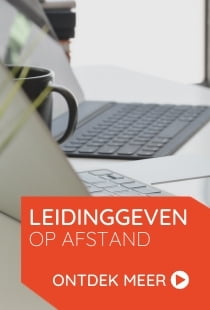 Grip, focus en voortgang behouden. Hoe doe je dat nu je op afstand samenwerkt met je team?