3 redenen om iedere dag tóch dat ommetje te maken
Als het met bakken uit de lucht komt sta je er vast niet om te springen, maar iedere dag even een frisse neus halen is bewezen goed voor je. "Elke dag een wandeling maken is belangrijk voor je fysieke en mentale gezondheid. Je krijgt meer productiviteit en energie na het lopen van een Ommetje. Ook helpt het je te onthaasten en verbetert het je creativiteit", aldus de Hersenstichting. Een simpele activiteit waar je eigenlijk alleen je schoenen voor moet aantrekken. Hier volgen nog maar eens 3 redenen om tóch een korte wandeling te maken vandaag:
1. Werken aan je vitaliteit: gezond en slim
Het kan bijna niet dat je er nog niet van gehoord hebt: de ommetje app. Een app van de hersenstichting die je stimuleert om vaker een korte wandeling te maken. Mijn VDS collega's strijden fanatiek om de eerste plek en dus de meeste korte wandelingen. Een leuke manier om ook het informele contact te stimuleren en elkaar in beweging te houden.

Want bewegen houd je niet alleen fysiek gezond, het versterkt ook je brein. Je wordt er dus slimmer van. Na een wandelbreak kun jij er weer even helemaal tegenaan! Denk dus niet: ik heb geen tijd want er is nog zoveel te doen, maar: ik moet nog zoveel doen en daarom ga ik nu een ommetje maken. Change of mindset dus!
2. Er samen op uit
Tegenwoordig is wandelen een van de veiligere activiteiten die we samen met anderen kunnen doen. Naast dat je weer even persoonlijk contact met iemand hebt, kun je dit ook doen als de ander niet in de buurt is: gewoon aan de telefoon. Tegelijkertijd wandelen en in gesprek; een prima combinatie. Dus spreek met iemand af of bel je vriend(in), collega of familielid en ga samen aan de wandel.
3. Multifunctioneel wandelen
Hoewel het heerlijk klinkt om iedere dag een momentje te hebben om niet te hoeven nadenken, maakt je agenda het je niet altijd gemakkelijk om tijd in te plannen voor een wandeling. De dagstart, een overleg met je collega of een brainstorm zou je al wandelend kunnen doen.
Zelfs het terug luisteren van een webinar-opname is perfect voor tijdens je ommetje. Zodra je thuis komt kun je mooi weer iets van je to-do-lijst schrappen! Of beluister één van de vele podcasts en laat je inspireren. Ideeën nodig?
Check bijvoorbeeld:
• De Slo Mo podcasts van Mo Gwadat
• Ben Tiggelaars' podcasts voor BNR
• At the table podcasts van Patrick Lencioni
Het maakt het thuiswerken een stuk dragelijker als je regelmatig de benen strekt tijdens een korte wandeling. Zie het maar als vervanger voor het kletsen met je collega's bij de koffieautomaat; even iets anders dan achter je computer door razen. Neem dus toch even de tijd voor dat ommetje en ga daarna weer met frisse moed aan de slag!
31 maart 2021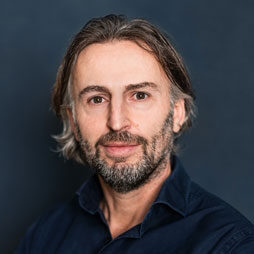 Benieuwd wat we kunnen betekenen voor jouw organisatie? Bel mij dan gerust even op om van gedachten te wisselen.
We ontwikkelen programma's die altijd naadloos aansluiten, ook full digital.
Benieuwd of dit programma ook werkt voor jouw organisatie?
Bel mij dan gerust even op om van gedachten te wisselen.
We ontwikkelen programma's die altijd naadloos aansluiten, ook full digital.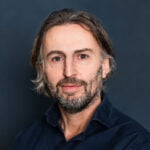 Neem gerust vrijblijvend contact op om van gedachten te wisselen.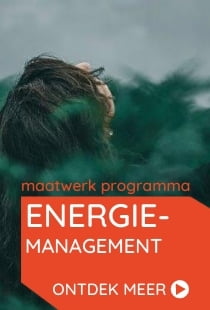 Reken af met je opgejaagde gevoel. In deze online training leer je jouw dagen weer energie-gevend te maken.