BLOG – Rowan van 't Hoogt
Talent aantrekken en behouden met een succesvol traineeship
Een traineeship raakt belangrijke drijfveren van GenY en GenZ én geeft de organisatie daarmee veranderpotentieel. Meer dan ooit stroomt een groep jonge professionals in die de heersende status quo bewust uitdagen, kritische vragen durven te stellen en duidelijkheid willen over de bestaansreden van de organisatie en het nut en de waarde van hun rol en opdracht in 'the bigger picture'. Meer dan voorgaande generaties zijn zij specifiek op zoek naar op zoek zijn naar verdieping, verbinding en persoonlijke groei. Ze stellen ontwikkeling én balans boven andere voorwaarden. Daarnaast zien ze ondernemerschap en eigenaarschap als belangrijke drijfveren waarin ze bevestigd en gefaciliteerd willen worden.
Hoe zorg je ervoor dat het traineeship van jouw organisatie zo ingericht is dat dit ook daadwerkelijk leidt tot het aantrekken en behouden van deze waardevolle talenten , en uiteindelijk succesvolle medewerkers die een belangrijke rol spelen in de toekomst van de organisatie?
Traineeship 3.0
Een traineeship 3.0 is een geflexibiliseerd én gestructureerd cultuurprogramma met strategisch belang om talent aan te trekken en te behouden. Het heeft als doel om jonge potentievolle specialisten en/of generalisten aan te trekken en te ontwikkelen vanuit eigenaarschap. Deze (over het algemeen) starters worden vanuit het traineeship begeleid om zich binnen gestelde tijd in een bovengemiddeld aantal (project)functies te ontwikkelen. Dat leidt tot het vervullen van een waardevolle rol in (het leidende netwerk van) de organisatie. Hierin wordt hun bovengemiddelde potentieel maximaal aangesproken om een beweging te maken naar de gewenste cultuur of subculturen, waarbij zij gereed zijn om te dienen als 'cultuurdragers van
de toekomst'.
Traineeship als veranderprogramma
Wij zien het concept 'traineeship' als een veranderprogramma. Het is daarbij van belang om de drijfveren en kwaliteiten van trainees bewust te bundelen, te richten op uitdagingen in de organisatie en vervolgens de trainees begeleid de ruimte te geven om hun potentieel maximaal aan te spreken. Zo creëert de organisatie een in potentie zeer sterke veranderkatalysator.
Onze ervaring leert ons echter dat dit potentieel nog lang niet altijd ten volle wordt benut, zowel met betrekking tot bewustzijn als tot omvang. Voor het ontwerp of re-design van een traineeship gaan wij uit van onze 10 gevalideerde ontwerp-principes. Denk hierbij aan kwalitatieve en uitdagende challenges, persoonlijke groei en personal branding – maar ook aan de visie en doelen, het draagvlak en sponsorship en het team to be.
Benieuwd naar onze aanpak? Of ben je benieuwd hoe jij talent aantrekt en behoudt? Tijdens ons webinar Traineeship 3.0 vertel ik je alles over de do's & don'ts van een goed traineeship ontwerp, hoe je zorgt dat het huidige traineeship toekomstbestendig is en hoe een goede follow up van een traineeship eruit ziet. Meld je gratis aan! Liever gelijk in gesprek of vrijblijvend sparren? Plan dan een virtuele koffie met me in.
12 januari 2022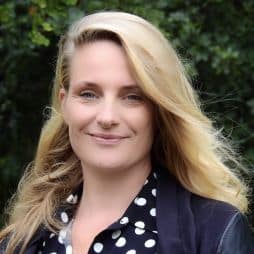 Benieuwd wat we kunnen betekenen voor jouw organisatie? Bel mij dan gerust even op om van gedachten te wisselen.
We ontwikkelen programma's die altijd naadloos aansluiten, ook full digital.
Benieuwd of dit programma ook werkt voor jouw organisatie?
Bel mij dan gerust even op om van gedachten te wisselen.
We ontwikkelen programma's die altijd naadloos aansluiten, ook full digital.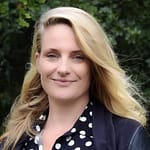 Neem gerust vrijblijvend contact op om van gedachten te wisselen.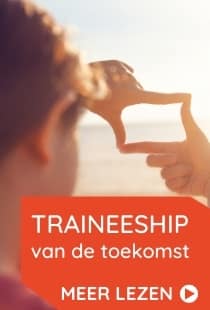 Het opzetten van een succesvol talentprogramma is best lastig! Op deze pagina vind je allerlei info & tools om dat proces een stuk eenvoudiger én leuker te maken.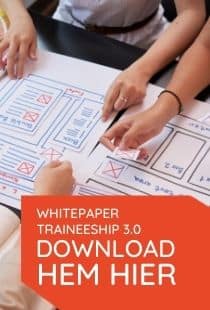 Benieuwd waar je op moet letten voor een eigentijds traineeship? Lees het in ons whitepaper 'Traineship 3.0: Design your own'.