Reis van een Multiplier (to be…)
Vorig jaar organiseerde ik in Madrid het 7e Go Beyond MBA event. Altijd weer een podium waarop fantastische sprekers fantastische mensen inspireren om anders te denken en te doen.
Dé topper van dat event was Hazel Jackson die het gedachtegoed van Multipliers de wereld in brengt. Alle circa 150 leiders van Nieuw-Zeeland tot aan Amerika vonden dit een geweldige workshop met enorme eye-openers. Dat maakte dat ik meteen dacht 'Multipliers moet naar Nederland komen'.
Nu, zo'n half jaar verder, zijn we inmiddels opgeleid, gecertificeerd en hebben we tijdens diverse keynotes rondom Multipliers al zo'n 300 mensen kunnen inspireren.
In deze serie blogs beschrijf ik het concept Multipliers met meteen wat zelfreflectie daarin over mijn eigen reis om een Multiplier te worden… Want het werd mij duidelijk dat ik dat nog niet voor 100% ben…
Het Multipliers idee
Allereerst maar eens het kernidee van Multipliers. De centrale onderzoeksvraag die in de gelijknamige bestseller is beschreven luidt:
"What are the vital few differences between intelligence Diminishers and intelligence Multipliers and what impact do they have on organizations?"
Liz Wiseman and Greg McKeown hebben deze vraag gedurende twee jaar op een wereldwijde schaal bestudeerd. De belangrijkste uitkomst hiervan is dat Multipliers 'genius makers' zijn. Iedereen rondom de Multiplier leider wordt slimmer, beter en competenter. Multipliers zijn in staat om ieders unieke talent te vinden en in te zetten.
Multipliers vs Diminishers
Het onderzoek wees uit dat Multipliers enorm verschillende resultaten van hun mensen krijgen terwijl ze eigenlijk maar een klein aantal dingen anders doen. Ze zijn in staat 2x meer uit hun mensen te halen dan de Diminishing leider. En juist in een tijd dat veel bedrijven zoeken naar de sleutel om meer met minder te bereiken, zou Multipliers daar wel eens de sleutel toe kunnen zijn.
Een kernverschil zit in de overtuigingen die Multipliers en Diminishers hanteren. De Dimisher is ervan overtuigd dat er maar weinig echt intelligente mensen zijn en dat hij daar een van is. Hun conclusie is dan ook: 'other people will never figure it out without me'.
De Multiplier daarentegen denkt: 'people are smart and willl figure it out'. Deze houding leidt tot 'five disciplines' die een Multiplier leider doet verschillen van een Diminisher:
De Multiplier is een 'Talent Magnet' die in staat is talenten aan te trekken en in te zetten op de best mogelijke manier. Hiertegenover staat de Diminisher die als een 'Empire Builder' werkt en mensen in zijn team klein houdt door middel van controle.
Multipliers creëren intensiteit die het beste denken van mensen vraagt. Ze ontwikkelen een unieke en zeer motiverende werkomgeving waarin iedereen de permissie en ruimte heeft om hun beste werk te leveren. Ze zijn 'Liberators' . De Diminisher werkt als een 'Tyrant' die door zijn bekritiserende gedrag de mensen angstig en klein maakt.
Multipliers zijn 'Challengers' die uitdagingen in het team of de organisatie neerleggen waardoor een stretch plaats kan vinden en een geloof ontstaat dat het team en/of de organisatie tot grootste dingen in staat is. De Diminisher handelt als een 'Know-it-all' die persoonlijke sturing en richting geeft omdat hij het slimste jongetje uit de klas is.
Multipliers nemen besluiten op een manier die ervoor zorgt dat de organisatie na het besluit klaar is voor de executie. Dit doen ze door bij de belangrijkste besluiten scherpe debatten te voeren met een dwarsdoorsnede van de betrokkenen. Hierdoor zijn mensen van tevoren betrokken bij het te nemen besluit zodat ze het uiteindelijk genomen besluit begrijpen en effectief kunnen en willen uitvoeren. De Diminisher daarentegen neemt zijn besluiten in een kleine groep waardoor de organisatie in het duister tast over het te nemen besluit en het besluit bij de koffieautomaat wordt besproken in plaats van wordt uitgevoerd.
Tenslotte levert de Multiplier superieure resultaten doordat hij hoge verwachtingen neerlegt bij zijn mensen maar ze tevens de volledige vrijheid en verantwoordelijkheid geeft (accountability) voor hun commitments. Dimishers daarentegen werken als 'Micromanagers' die resultaten boeken door zelf het 'ownership' te houden en zich met alle details te bemoeien.
Mocht het beeld ontstaat dat de Multiplier een softe, 'feel-good' manager is, dan klopt dat niet. Integendeel, de Multiplier is veeleisend en kritisch. Maar doordat ze in staat zijn het talent van mensen te zien en aan het werk te zetten en mensen de controle over hun eigen werk te geven weet hij het beste uit de mensen te halen. En dat geeft mensen de diepe voldoening over zichzelf en hun resultaten. Het werken met Multipliers werd omschreven als 'exhausting but exhilarating'.
Volgende week deel II! In de tussentijd meer weten over Multipliers? Lees verder
16 april 2019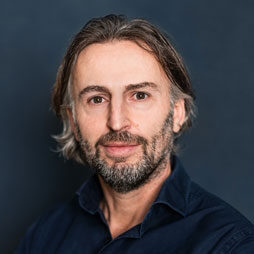 Benieuwd wat we kunnen betekenen voor jouw organisatie? Bel mij dan gerust even op om van gedachten te wisselen.
We ontwikkelen programma's die altijd naadloos aansluiten, ook full digital.
Benieuwd of dit programma ook werkt voor jouw organisatie?
Bel mij dan gerust even op om van gedachten te wisselen.
We ontwikkelen programma's die altijd naadloos aansluiten, ook full digital.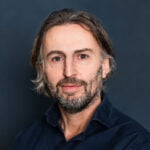 Neem gerust vrijblijvend contact op om van gedachten te wisselen.