Reis van een Multiplier deel VI – de Debate Maker
It is better to debate a decision without settling it than
settling a decision without debating it
Quote uit hoofdstuk 5 van Multipliers, Joseph Joubert
Even een korte samenvatting tot nu toe:
In de eerdere blogs uit deze serie lazen we over Multipliers en Deminishers. De 5 typen werden genoemd en ik besprak de verschillende typen van 'Accidental Deminishers' zoals de Idea Guy, de Always on en de Rescuer.
Van de 5 Multiplier typen kwamen we de Talent Magnet, de Liberator en de Challenger al eerder tegen. De Debate Maker en de Investor zijn onderwerp van dit blog respectievelijk het volgende.
De Debate Maker
De Debate Maker snapt dat het beter is om de moeilijk en belangrijke beslissingen te nemen door het intellect van de mensen aan te spreken dan om deze beslissingen helemaal zelf te nemen. Dit 'snappen' zit in drie dingen:
Hij gaat er vanuit dat het collectief meer weet dan hijzelf
Hij gaat er vanuit dat het collectief in staat is tot de beste input die nodig is om een besluit te kunnen maken
Door het betrekken in het besluitvormingsproces gaat de executie daarna veel sneller en effectiever (niet te verwarren met 'buy-in')
Ik maak vaak mee (en deed dat ook zelf) dat een klein team van insiders (meestal het MT) de beslissingen bespreekt, veelal op de hei, om dan terug te keren, te 'communiceren' en te verwachten dat dan de executie van het besluit zal plaatsvinden. Wat vervolgens maar zelden gebeurt. De reden hiervan is dat mensen niet snappen waarom het besluit is genomen omdat zij slechts een paar snippers van het hele plaatje meekrijgen of zien. Of zij zijn het niet eens met de beslissing, maar daar is geen ruimte meer voor. Beide scenario's leiden ertoe dat de energie van het besluit en de gedachte daarachter niet overkomt en er niets of te weinig gebeurt. Vervolgens leidt dat tot ergernis bij dat MT, de directeur of CEO die niet begrijpen waarom mensen de besluiten niet gewoon uitvoeren en daar buitengewoon gefrustreerd over kan raken. Met een negatieve spiraal tot gevolg (meer pushen, nog minder begrip bij mensen enzovoort).
De Multiplier mindset is een andere en m.b.t. het nemen van beslissingen handelt die als volgt:
Een goede voorbereiding is het halve werk
De Debate Maker weet dat de voorbereiding van een debat cruciaal is. Daarom is hij heel helder in de vraagstelling die vaak het karakter heeft van "gaan we x doen of niet", dus een ja/nee vraag. Hierin worden de aannames ter discussie gesteld, worden verschillende gezichtspunten gevraagd en wordt mensen gevraagd met onderbouwingen te komen. Voor het debat wordt een team geformeerd dat bestaat uit mensen met een diep inzicht in het probleem of thema, de belangrijkste stakeholders en degenen die medeverantwoordelijk zijn voor het uitvoeren van de uitkomst van het besluit.
Vervolgens wordt mensen ter voorbereiding gevraagd om met harde data te komen. Persoonlijke meningen en voorkeuren worden niet gevraagd. Die data helpen om te onderbouwen wat vanuit het perspectief van het bedrijf uiteindelijk het beste is, dus gaat voorbij aan individuele belangen of die van teams of silo's binnen het bedrijf.
Tenslotte maakt de Debate Maker vooraf helder wat er bediscussieerd wordt, waarom en hoe het besluit gaat worden genomen. Dit kan door de Debate Maker zelf gebeuren na afloop van het debat of als collectief. Het één is hierbij niet beter dan het ander. Wel is het cruciaal dat vooraf voor iedereen helder is wat het besluitvormingsproces precies inhoudt.
Energie in het debat
Uit het onderzoek van Liz Wiseman kwam naar voren dat er vier ingrediënten van een goed debat zijn:
Uitnodigend en onderhoudend (engaging) door een belangrijke vraag die voor iedereen relevant is
Veelomvattend: de juiste informatie wordt gedeeld om een holistisch en collectief begrip te krijgen van de issue waar het debat over gaat
Gebaseerd op feiten: het debat wordt gevoerd op basis van feiten, geen meningen
Leerzaam: mensen verlaten het debat met de focus op wat ze geleerd hebben in plaats van wie gewonnen heeft
Dat laatste punt is belangrijk. In Nederland wordt de term 'debat' nogal eens geassocieerd met winnen/verliezen, strijd, conflict, wel/niet, politieke discussies enzovoort. Waar een debat in de Multiplier context dus om gaat is om door middel van inzichten en het delen van feiten als collectief tot het beste inzicht te komen.
Om tot het beste debat te komen, zorgen Debate Makers zowel voor veiligheid als voor 'rigor' wat zich laat vertalen in termen als diepgang, rigoreusheid, scherpte. Als volgt:
Veiligheid (yin)

  Geven als laatste hun mening nadat iedereen zijn gezichtspunt heeft kunnen delen
  Moedigen anderen aan om ook de tegenovergestelde positie in te   nemen
  Moedigen alle gezichtspunten aan
  Focus op de feiten
  Depersonaliseren de issues en houden het niet-emotioneel
  Ze kijken voorbij de hiërarchie, functies en titels

Rigor (yang)

  Stellen moeilijke vragen
  Challengen de onderliggende aannames
  Zoeken voor bewijs in de data
  Vallen de issues aan, niet de mensen
  Vragen herhaaldelijk 'waarom' om tot de essentie te komen
  Ze stellen beide kanten van het probleem ter discussie
Ze nemen een weloverwogen besluit
Na het debat kan het besluit genomen worden in lijn met het besluitvormingsproces zoals dat vooraf afgesproken was.
Aangezien dat voor iedereen helder was en de belangrijkste actoren en gezichtspunten vertegenwoordigd waren in het debat, kan de beslissing worden genomen en vervolgens gedeeld worden met alle betrokken inclusief de uitleg en rationale voor het besluit.
Dit betekent niet per se dat iedereen persoonlijk blij hoeft te zijn met het besluit, maar de kans is zeer groot dat in ieder geval iedereen begrijpt waarom dit besluit genomen is, hoe het tot stand gekomen is en waarom dat het belang van de organisatie ermee gediend is.
De grootste winst zit vervolgens in het feit dat de aanloop naar het besluit wellicht langer duurt dan de snelle manager die als een echte Don Quichot in z'n eentje de moeilijke besluiten neemt, maar dat de tijd van de uitvoering van het besluit (en dus de doorwerking in de resultaten) veel sneller verloopt dan op de manier waarop Diminishers hun besluiten nemen.
Dus, beste leider, wil je effectieve, werkelijk goede besluiten nemen over moeilijke beslissingen? Voer het debat!
Zelf zijn wij deze week aan de beurt voor een debat rondom een groot besluit voor onze eigen organisatie. Mocht je geïnteresseerd zijn in de werking en ervaringen, laat het me weten!
23 februari 2019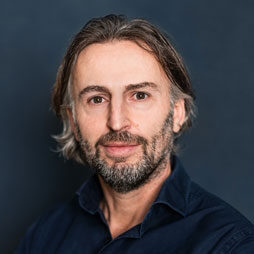 Benieuwd wat we kunnen betekenen voor jouw organisatie? Bel mij dan gerust even op om van gedachten te wisselen.
We ontwikkelen programma's die altijd naadloos aansluiten, ook full digital.
Benieuwd of dit programma ook werkt voor jouw organisatie?
Bel mij dan gerust even op om van gedachten te wisselen.
We ontwikkelen programma's die altijd naadloos aansluiten, ook full digital.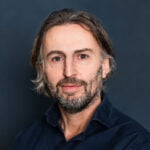 Neem gerust vrijblijvend contact op om van gedachten te wisselen.