Persoonlijk leiderschap of zelfleiderschap: wat is het en wat is het verschil?
Als het gaat over zelfleiderschap wordt er ook vaak over persoonlijk leiderschap gesproken. Zijn dat uitwisselbare woorden of zitten hier verschillen tussen? Wat is zelfleiderschap of persoonlijk leiderschap dan en waarom wil je dat ontwikkelen?
Het verschil tussen persoonlijk leiderschap en zelfleiderschap
Wat ons betreft is de betekenis hetzelfde en zijn de termen inwisselbaar. Er is geen wetenschappelijke definitie van persoonlijk leiderschap. Toch is het een term die in de praktijk veel gebruikt wordt.
Wij hebben ervoor gekozen om de term zelfleiderschap te hanteren omdat het letterlijk de nadruk legt op 'jouzelf' en op het leidinggeven aan jezelf, wat vaak een van de lastigste elementen blijkt te zijn in praktijk en daarmee een belangrijke basis is voor effectief handelen.
Wat is zelfleiderschap dan?
Zelfleiderschap is het vermogen jezelf op zo'n manier te sturen dat je gemotiveerd, energiek en capabel bent om doelen te behalen die voor jou belangrijk zijn en dat vermogen in actie om te zetten. Het gaat om de volgende componenten:
Motivatie: Je wilt iets bereiken uit jezelf wat belangrijk is voor je. Die motivatie is voelbaar, zet jou in beweging en maakt dat je 'vooruit' wilt bewegen
Energiek: Energie is de bron van alles wat we doen. Het is dus cruciaal dat je in staat bent jouw energie te managen door bewuste keuzes te maken ten aanzien van voeding, beweging en slaap. Net zo belangrijk zijn het managen van je gedachten, gevoelens en de mate waarin je stress kunt reguleren. Tevens is het hier essentieel dat je dingen doet die passen bij jouw talenten en kwaliteiten. Die zullen jou meer energie geven dan werk wat je op zich wel kunt maar niet erg leuk vindt.
Doelen: Doelen geven richting, verschaffen focus en bieden voldoening als je ze behaalt. Hierbij is het van groot belang dat je jouw doelen weet te kiezen. En dan het liefst op het niveau van betekenis, van purpose, dat wat voor jou echt belangrijk is. Want die geven een diep niveau van motivatie en voldoening. Doelen die opgelegd zijn kunnen best motiverend zijn, maar motiveren alleen extrinsiek (van buitenaf).
Capabel: Je kunt wel iets willen en daar heel gemotiveerd voor zijn, maar als je daar de kennis en/of vaardigheden voor mist wordt het waarschijnlijk een teleurstelling. Capabel zijn betekent dat je de capaciteiten in huis hebt. En als dat nog niet zo is, is er dus een ontwikkeldoel, voorop gesteld dat de kennis en/of vaardigheden die ontwikkeld dienen te worden passen bij jouw persoonlijkheid, kwaliteiten en intelligenties.
Actie: Zonder actie gebeurt er niets. Zelfleiderschap betekent dus ook jezelf daadwerkelijk in beweging kunnen brengen (en houden) totdat het doel bereikt is. Besef hierbij dat 'weten' niet gelijk is aan 'doen'. We weten wel dat taart/drank/sigaretten/enz slecht voor ons is, maar in staat zijn om het te laten staan en te kiezen voor geen gezond alternatief vraagt om zelfleiderschap. Andersom kunnen we wel doelen stellen (bv lekker op vakantie gaan), maar als je geen actie onderneemt (daadwerkelijk een avond gaat zoeken en boeken), gaat het niet gebeuren.
Zelfsturing: Het managen van jezelf zodat je ervoor zorgt dat er (inspirerende) doelen zijn, die passen bij je motivatie en dat je je leven zo in richt dat je energiemanagement optimaal is, dat wil zeggen passend bij jouw doelen en motivatie. Dat 'managen van jezelf' is met name van belang als het tegenzit of niet zo lekker loopt. Juist op dat moment vraagt dat alertheid en bewustzijn van jezelf om bijvoorbeeld positieve gedachten en gevoelens op te roepen in plaats van weg te zakken in de teleurstelling of tegenslag. Dat bewustzijn zorgt er dan voor dat je jezelf aanstuurt om bijvoorbeeld buiten een rondje buiten te gaan lopen om de tegenslag te incasseren en te verwerken zodat je jezelf weer snel op de rit hebt.
5-G model voor meer bewustzijn
Deze factoren werken op elkaar in en kunnen elkaar dus ook versterken (of juist niet). Een zinvol doel werkt motiverend en geeft energie. Als je veel energie hebt, dan heb je meer zin om werkzaamheden op te pakken dan wanneer je futloos bent. En motivatie geeft energie en stuwt je voort in de richting van je doelen.
Jouw zelfsturing bepaalt in hoge mate of je uiteindelijk succesvol bent of niet. En dat vraagt om bewustzijn. Bewustzijn zorgt ervoor dat je doorhebt wat er bij jou in een bepaalde situatie gebeurt. Het 5-G model kan je hierbij goed helpen. Bijvoorbeeld: er komt een klacht binnen van een klant (Gebeurtenis). Hoe reageer je daarop? Vaak ontstaat hierbij meteen een Gedachte ('O nee, wat verschrikkelijk!') en een emotie (Gevoel), bijvoorbeeld angst omdat je iets verkeerd hebt gedaan. En daaruit volgt jouw handelen (Gedrag) en de consequenties daarvan (Gevolg). Je slaat bijvoorbeeld helemaal dicht (Gedrag) en de klant krijgt geen oplossing voor zijn probleem (Gevolg).
Het moment tussen Gebeurtenis en de Gedachte bepaalt in grote mate je effectiviteit. Want op het moment dat je je bewust bent van de niet-helpende, negatieve gedachte ('Nu verpest ik het weer voor mezelf') kun je hier een meer helpende of positieve gedachte voor inwisselen ('Ik kan dit probleem makkelijk aan'). Hoe meer bewustzijn je hierover ontwikkelt, hoe beter je in staat bent te dealen met allerlei situaties en hoe effectiever je zelfleiderschap zal zijn.
Zelfleiderschap ontwikkelen
Zelfleiderschap ontwikkelen is nodig en zinvol als je merkt dat je keer op keer in patronen vervalt die ervoor zorgen dat je de (voor jou werkelijk belangrijke) doelen niet haalt. Je stelt dingen uit, je voelt je vaak niet energiek genoeg, je begint met een doel maar laat dat al snel weer los omdat het toch niet lukt of allemaal anders loopt. Of je voelt gewoon dat je niet op koers bent en te veel de doelen van een ander aan het realiseren bent.
Het goede nieuws? Zelfleiderschap is te ontwikkelen en kent een aantal duidelijke stappen die ervoor zorgen dat jij de doelen gaat halen die voor jou belangrijk zijn. In al onze programma's speelt zelfleiderschap een belangrijke rol.
Benieuwd hoe je zelfleiderschap kunt ontwikkelen binnen je organisatie? Download dan ons whitepaper Zelfleiderschap of plan een virtuele koffie date in om hierover eens vrijblijvend van gedachten te wisselen.
8 november 2021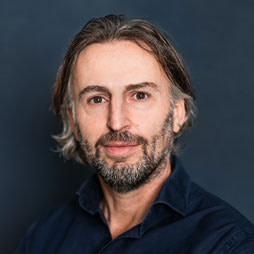 Benieuwd wat we kunnen betekenen voor jouw organisatie? Bel mij dan gerust even op om van gedachten te wisselen.
We ontwikkelen programma's die altijd naadloos aansluiten, ook full digital.
Benieuwd of dit programma ook werkt voor jouw organisatie?
Bel mij dan gerust even op om van gedachten te wisselen.
We ontwikkelen programma's die altijd naadloos aansluiten, ook full digital.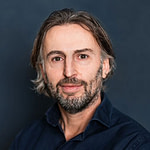 Neem gerust vrijblijvend contact op om van gedachten te wisselen.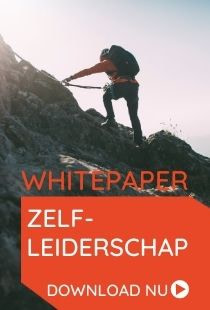 In dit whitepaper delen we tips, inzichten en adviezen om het thema zelfleiderschap beter te kunnen doorgronden en bij medewerkers aan te wakkeren.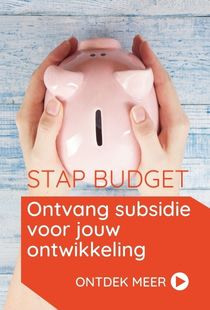 Ontdek of jij in aanmerking komt voor de overheidssubsidie op leren en ontwikkelen en met welke programma's je aan de slag kunt.