Luisteren, de basis van bewust leiderschap
De praktijk wijst uit dat veel leidinggevenden emoties van werknemers nog te vaak beantwoorden met rationele uitleg en dus totaal niet luisteren. Laat staan met aandacht en de juiste intentie. Hierdoor gaan leidinggevenden voorbij aan alle informatie die er in potentie aanwezig is in de betreffende situatie. Door niet te luisteren en teveel rationeel te benaderen ontstaan onbegrip en verwijdering tussen beide partijen. Hoe komt het eigenlijk dat we het zo moeilijk vinden om onze oren te gebruiken waar ze voor gemaakt zijn? En hoe kun je dan wel luisteren als een echte leider?
Luister je echt?
We denken sneller dan we praten, dat zorgt ervoor dat we snel afgeleid zijn. We zijn vaak vooral gefocust op het antwoord dat we gaan geven, waardoor er te weinig aandacht is voor dat wat de ander zegt. Ben jij echt verbonden met dat wat medewerkers vertellen, zonder gelijk vanuit je eigen perspectief allerlei oordelen of aannames te hebben? Zonder je woordje klaar te hebben? Vaak zelfs nog voordat de verteller uitgepraat is? Luisteren betekent iemand anders in het centrum van de belangstelling plaatsen en je aandacht daar 100% bij houden.
4 niveaus van luisteren
Echt afstemmen op de ander is de kunst van écht luisteren. Otto Scharmer beschrijft in zijn boek 'Theory U' vier verschillende niveaus van luisteren die essentieel zijn voor bewust en persoonlijk leiderschap:
Niveau 1 Downloading
Deze vorm van luisteren is horen wat je al kent en de rest negeren, horen wat past binnen je eigen referentiekader ter bevestiging van je eigen wereldbeeld.
Niveau 2 Feitelijk luisteren met open geest
Je hoort wat anderen zeggen, stelt daar vragen over, toont nieuwsgierigheid en observeert data (object- of feitgericht). Door je oordeel uit te stellen en je geest te openen, richt je je op dat wat verschilt van wat je al weet. Je toetst je bestaande kennis aan de nieuwe informatie en kijkt of je van daaruit je beeld moet bijstellen.
Niveau 3 Empatisch luisteren met open hart
Op dit niveau hoor je de ander met zijn of haar gevoelens en tegelijkertijd hoor je de gevoelens van jezelf. Je luistert met je hart. We proberen ons op dit niveau door inlevingsvermogen in de ander te verplaatsen.
Niveau 4 Generatief luisteren met open wil
Het gaat op dit niveau om wakker aanwezig zijn in het nu, en openstaan voor alles wat zich aandient. Zo is ons hoofd tijdens het sporten leeg, en ontstaat er ruimte voor iets nieuws. Op dit niveau ontstaat er contact met onze diepste bron, met een andere wijsheid, waar we met onze ratio vaak niet bij kunnen. Hiervoor is stilte nodig en ook lef. Lef om controle en zekerheid los te laten en op een andere manier te luisteren.
Succesvol leiderschap
Succesvol leiderschap is volgens Scharmer afhankelijk van de kwaliteit van aandacht en intentie die de leider in verschillende situaties toepast. Dit uit zich onder andere in de manier van luisteren. Het begint allemaal bij het willen horen van wat de ander te zeggen heeft. Door je bewust te zijn van de kwaliteit van je aandacht en je intentie in gesprekken en waarnemingen, kun je vanuit een dieper niveau verbinding maken met jezelf en de ander (presencing). Daar vindt bij succesvolle leiders verandering en creativiteit plaats.
Bekijk het filmpje waarin Scharmer verteld over de vier niveaus van luisteren:
Luisteren is de basis van bewust leiderschap
Door niet te luisteren en (wel) rationeel te benaderen, ontstaan onbegrip en verwijdering tussen jou en je gesprekspartner En waarom? Omdat je even te druk was met andere zaken? Gemiste kans! Leer te luisteren op het niveau dat nodig is om een succesvolle leider te zijn.
Luisteren is de basis van bewust leiderschap, knoop dat maar in je oren! 🙂
18 april 2021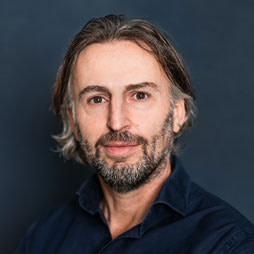 Benieuwd wat we kunnen betekenen voor jouw organisatie? Bel mij dan gerust even op om van gedachten te wisselen.
We ontwikkelen programma's die altijd naadloos aansluiten, ook full digital.
Benieuwd of dit programma ook werkt voor jouw organisatie?
Bel mij dan gerust even op om van gedachten te wisselen.
We ontwikkelen programma's die altijd naadloos aansluiten, ook full digital.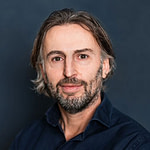 Neem gerust vrijblijvend contact op om van gedachten te wisselen.
Feedback is de drijver achter ontwikkeling. Zonder feedback geen vooruitgang, en zonder vooruitgang geen verbetering van de prestaties. Dit weet iedereen. Toch?