Met weinig middelen toch topsport kunnen bedrijven?
We merken het overal: er wordt minder geïnvesteerd in opleiden. Terwijl vakbekwaamheid en professionaliteit in een sterk concurrerend speelveld steeds belangrijker worden. Hoe kun je dan zorgen dat jouw medewerkers de beste service leveren of voor een hoge omzet zorgen en je als leider dit intens faciliteert?
Sportteams komen tot hogere prestatielevels door continu te trainen en hiermee individuele -en team kwaliteiten optimaal te ontwikkelen. Als VDS hebben we deze 'topsportgedachte' geadopteerd, uitgewerkt onder de naam 'Trainingsveld' en passen we dit in-company toe bij (sales)teams in verschillende organisaties.
Ik ben als senior trainer vanaf het eerste uur betrokken bij de vormgeving en uitwerking van dit Trainingsveld en ik kan na ruim drie jaar definitief concluderen dat deze aanpak 'high impact leerresultaat' oplevert. Ik neem je graag mee in het wat, hoe en waarom van het Trainingsveld.
Wat is het en hoe werkt het?
Een Trainingsveld is een 'workout' van door teamleden vooraf aangeleverde praktijkcases;
De leidinggevende is eigenaar en initiator van een Trainingsveld en wordt hierop voorbereid door het volgen van een intensieve één daagse train-the-trainer sessie waarin zijn coach-regisseursrol 'geladen' wordt;
Tijdens een Trainingsveld worden praktijkcases van teamleden uitgewerkt door middel van een dialoog met een hiertoe opgeleide trainingsacteur/trainer. Iemand die tevens, waar gepast, de rol van trainer invult door relevante theorieën, technieken en/of modellen aan te reiken;
De cases behelzen inhoudelijk een medewerker-klantsituatie;
Na iedere individuele workout volgt een feedback & advies moment;
Een Trainingsveld duurt 3 tot 4 uur en vindt periodiek plaats (gemiddeld 3x per jaar).
High impact resultaten!
Primair heeft een Trainingsveld het doel om iedere medewerker en zijn leidinggevende (door) te ontwikkelen in zijn capaciteiten en vaardigheden. Secundair ontstaat er systematisch echter een 'spin off' op andere, zeer essentiële aspecten van individueel en team functioneren en de kwaliteit van leiderschap.
Openheid, kritische (zelf) reflectie & daadkracht
Ik ervaar dat de openheid onder teamleden verbluffend snel toeneemt. Onder het stilzwijgende motto 'no body is perfect', wat zich in oefensituaties uiteraard manifesteert, merken teamleden dat bijvoorbeeld een kwalitatief hoogwaardige dialoog (salesgesprek) nogal wat vereist. De scherpe en diepgaande feedback die de acteur/trainer hanteert resoneert naar en wordt herkend en overgenomen door collega- teamleden. Inhoudelijke verdieping op o.a. angstprocessen en belemmerende overtuigingen worden voelbaar ervaren en gedeeld. Wat ik vervolgens zie is dat wederzijds begrip groeit en verhullend gedrag plaatsmaakt voor openbaring.
Teamleden leren kritischer te worden als het gaat om zelfreflectie en het geven van feedback. Het lijkt bevrijdend te werken want met de 'pijn' groeit de onderlinge dynamiek (groepscohesie) en neemt de spirit toe. In veel gevallen heeft dit inmiddels geleid tot meer daadkracht ten aanzien van de sales effort bij bestaande klantrelaties en acquisitie.
Leiderschap
Iedere leidinggevende wordt volop uitgedaagd zijn leiderschap door te ontwikkelen en meer richting te geven. Rondom het Trainingsveld heb ik 3 contactmomenten met de leidinggevende. Vooraf is er telefonisch contact om relevante accenten door te spreken. Hiermee stellen we samen de aanpak voor het betreffende Trainingsveld scherp. Tijdens het Trainingsveld heeft de leidinggevende een regierol én vaak ook een deelnemersrol (inbreng en uitvoering klantcase).
Na een Trainingsveld is er doorgaans ter plekke een kort evaluatief contact. De leidinggevende krijgt feedback op zijn regierol, maar er wordt tevens verdiepend gesproken over de bevindingen van de acteur/trainer waardoor de leidinggevende gevoed wordt om zijn leiderschap gerichter aan te wenden. Ik zie leidinggevenden in korte tijd een 'boost' doormaken in de kwaliteit van hun leiderschapsgedrag. Ik ervaar dit als een verrassend neveneffect van het Trainingsveld. Hieruit blijkt maar weer dat intensieve betrokkenheid van leidinggevenden bij ontwikkelinterventies van cruciaal belang is.
Conclusie
Ik heb de afgelopen drie jaar circa 70 Trainingsvelden uitgevoerd en mag concluderen dat deze aanpak écht werkt. Omdat het veel verder gaat dan het trainen van vaardigheden, met name door verdiepend in te snijden op onderliggende processen van individueel en team functioneren. En doordat het leiders de intensiteit van leiderschap laat ervaren.
Kortom: een zeer effectieve, periodieke ontwikkelinterventie die tegen lage kosten een hoog rendement geeft!
1 mei 2013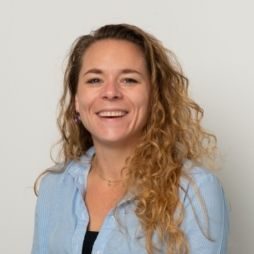 Benieuwd wat we kunnen betekenen voor jouw organisatie? Bel mij dan gerust even op om van gedachten te wisselen.
We ontwikkelen programma's die altijd naadloos aansluiten, ook full digital.
Benieuwd of dit programma ook werkt voor jouw organisatie?
Bel mij dan gerust even op om van gedachten te wisselen.
We ontwikkelen programma's die altijd naadloos aansluiten, ook full digital.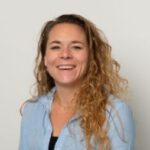 Neem gerust vrijblijvend contact op om van gedachten te wisselen.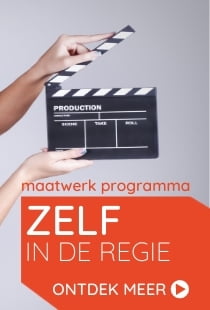 Wil jij meer in controle zijn van je eigen leven en vitaliteit? Neem de regie in eigen hand!