Misverstand #2: Digitaal, slim en leuk leren cruciaal voor de nieuwe generatie medewerkers, of toch niet?
Organisaties hebben een vernieuwingsdrang als het gaat om het ontwerpen van een traineeship. Zij zoeken dit vaak in digitale middelen. Het moet vooral 'hip' zijn. De vraag is of dit aansluit bij de behoeften van de nieuwe generatie medewerkers. Willen ze wel uitsluitend digitaal, slim en leuk leren?
Veel organisaties denken dat je trainees moet fêteren tijdens een traineeship: anders blijven ze niet. We denken en horen dat de nieuwe generatie Y alles digitaal wil doen, maar in de werkelijkheid blijkt dit niet de wens te zijn van de nieuwe generatie. Er is juist behoefte aan verbinding en contact met (oud-)trainees en/of andere collega's of mentoren in het leerproces.
Continu leren is cruciaal
B ij het vormgeven van een traineeship is continu leren, zowel offline als online, cruciaal. Zo zijn het creëren van diepgaande leerervaringen, waarin eerlijke spiegels worden voorgehouden van grote waarde. Het continu reflecteren, verdiepen om vervolgens door te pakken op concrete acties, draagt bij aan het verlengen van de persoonlijke leercurve van de trainee. Zorg er dus gedurende een traineeship ervoor dat trainees de tijd en ruimte krijgen om zichzelf professioneel te verwonderen. Dit kan op verschillende manieren.
Denk aan gesprekken met oud-trainees of een mentor waarin de trainee mogelijke valkuilen bespreekt. Of peer-to-peer coaching op een online platform, waarbij de trainee feedback vraagt op specifieke individuele opdrachten van mede-trainees. Maar ook gamification of intervisie zijn voorbeelden waar daadwerkelijk praktijkcases ingebracht kunnen worden. Het is leuk, leerzaam en je wordt er als trainee hopelijk wijzer van!
Een ander leuk voorbeeld hiervan is de 'Professional Exchange Day' waarin trainees met (senior) professionals van binnen of buiten de eigen organisatie een uitwisselingsproject doen. Zo kijk je vanuit een ander perspectief naar je persoonlijke uitdagingen. Laat trainees tevens werken met één of meerdere strategische opdrachten. Zo kun je meetbaar maken wat een trainee concreet bijdraagt aan de doelen van je organisatie.
Aansluiten bij generatie Y: zoek de balans tussen nut, kostenvoordelen en kwaliteit
Voor deze nieuwe generatie medewerkers is het nog crucialer om ze vooral niet te veel in een 'klasje' theorie te laten stampen. Overweeg in hoeverre de vaardigheden die nodig zijn om diepgaande persoonlijke groei te realiseren, ook online ontwikkeld kunnen worden. Een voorbeeldtool hierbij is Traintool. Communicatieve vaardigheden aanleveren vergt veel oefenen. Met Traintool kun je op elk gewenst moment via je PC, tablet of smartphone onbeperkt oefenen.
Uit onze whitepaper Traineeship 3.0 'Design your Own'  blijkt dat je de mogelijkheid moet creëren om de trainees zelf onderdelen van hun traineeship vorm te geven en daarmee eigenaarschap te nemen voor het middel dat hen naar de gewenste uitstroom kwalificaties brengt. Werk in continue co-creatie met trainees om online leeromgevingen een hoge nutswaarde te geven en met elkaar op zoek te gaan naar een mooie balans tussen nut, kostenvoordelen en kwaliteit. Dat zou leidend moeten zijn bij het opzetten van een talentprogramma en niet zozeer het 'fêteren' van de trainee of het 'opleuken' van een programma. Meet them where there are!
Wil je inspiratie voor het opzetten van een kwalitatief talentprogramma? Of wil je weten hoe wij jouw organisatie kunnen helpen met een toekomstproof traineeship ontwerp? Neem gerust contact op met Rowan. Wij helpen jou graag verder.
1 november 2020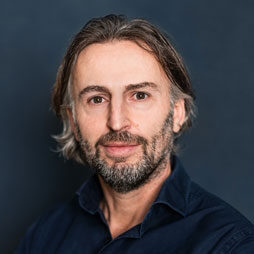 Benieuwd wat we kunnen betekenen voor jouw organisatie? Bel mij dan gerust even op om van gedachten te wisselen.
We ontwikkelen programma's die altijd naadloos aansluiten, ook full digital.
Benieuwd of dit programma ook werkt voor jouw organisatie?
Bel mij dan gerust even op om van gedachten te wisselen.
We ontwikkelen programma's die altijd naadloos aansluiten, ook full digital.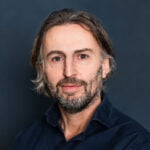 Neem gerust vrijblijvend contact op om van gedachten te wisselen.
Het opzetten van een succesvol talentprogramma is best lastig! Op deze pagina vind je allerlei info & tools om dat proces een stuk eenvoudiger én leuker te maken.