Beyond medewerkers: iedereen een leider
Een 'beyond' manier van werken vraagt om meer (persoonlijk) leiderschap bij de mensen in het team en de organisatie. Anders blijft de manager degene die het weet en vertelt aan anderen wat ze zouden moeten doen. We hebben al eerder gezien dat dit een vorm van 'diminishen' is en minder dan het optimale uit mensen haalt.
Ontwikkelen van persoonlijk leiderschap is niet iets wat de leiders zelf kunnen doen, daar zijn de mensen voor nodig. Leiders kunnen hen daartoe wel aansporen, inspireren en faciliteren. Als leiders zich meer als leiders gaan gedragen en (relatief) minder met hun controlerende en sturende management taken bezig zijn vraagt dat van medewerkers om zelf meer het heft in eigen handen te nemen.
Persoonlijk leiderschap gaat ervan uit dat mensen zelf verantwoordelijk zijn voor wat ze in hun leven doen, meemaken en bereiken. Ze zijn zelf 'in charge', de stuurman van hun eigen schip. Dat gaat dus over thema's als weten wat je wilt, doelen stellen voor jezelf, discipline tonen om die te realiseren en verantwoordelijkheid nemen voor waar je staat en wat er gebeurt. Andere termen die in dit verband vaak worden genoemd zijn pro-activiteit, accountability en ondernemerschap.
Het beeld dat managers vaak van hun medewerkers hebben is dat zij onvoldoende persoonlijk leiderschap tonen. Ze zeuren, klagen, nemen niet hun verantwoordelijkheid, presteren ondermaats, vinden van alles van hun baas, collega's en bedrijf maar veranderend daar zelf niets actief aan. We zagen in de vorige hoofdstukken dat dit gedrag tot een wisselwerking leidt met het gedrag van leidinggevenden die als gevolg daarvan meer controle naar zich toe trekken en gaan bemoeien bij wat en hoe mensen hun werk doen.
Kip en het ei
Wat komt er eerst en wat is het gevolg? Holistisch bekeken hangt immer alles met elkaar samen. Als de medewerker versloft, trekt de manager naar zich toe. Omdat de manager naar zich toe trekt, laat de medewerker de verantwoordelijkheid los. Laten we er hier vanuit gaan dat de meeste managers en medewerkers dit helemaal niet willen. Daniel Pink toonde immers overtuigend aan dat kenniswerkers het liefst autonomie hebben, meesterschap willen ontwikkelen en zinvol werk willen doen. En aangezien in veel bedrijven de managers nog 'in charge' zijn, lijkt het zinvol dat de verandering bij hen begint.
En als de managers meer ruimte gaan geven, vind ik ook dat ze mogen verwachten dat de medewerkers zelf in beweging gaan komen. Dat ze verantwoordelijkheid nemen voorhun doelen, de manager informeren over de voortgang. Om hulp vragen wanneer dat nodig is. Zich positief inzetten voor het hogere doel en de eigen doelen. Verbeterpunten signaleren en daar iets mee doen. Openheid tonen en zich kwetsbaar opstellen. Aan de bel trekken als er zich alarmerende situaties voordoen. Zelfkritisch zijn en niet anderen de schuld geven van hun eigen falen. Suggesties doen voor ontwikkelingsprogramma's die ondersteunend zijn aan hun groei en ambities. Weten waarom ze doen wat ze doen. En er naar handelen als het hun niet bevalt of als ze van hun pad aan het afdwalen zijn.
Te hoog gegrepen? Ik denk het niet. Maar het vraagt wel wat van mensen. Om kennis en inzicht in hun eigen ambities, kwaliteiten en valkuilen, hun emoties en denkprocessen. En het zorgvuldig managen van hun eigen energie. Het vraagt kortom om een  proces van bewustwording. Menno Lanting verwoordde dit mooi in de titel van één van zijn boeken: iedereen CEO.
Reflectie
Is iedereen een leider volgens jou?
In welke mate zie jij dat mensen in jouw team persoonlijk leiderschap tonen? Wat zegt dat over jou?
Wat zou je kunnen doen om iedereen een leider te laten worden?
Dit blog is afgeleid van een hoofdstuk uit mijn boek Beyond MBA. Je vindt het in deel drie van het boek onder 'Van controle naar vertrouwen'. Dit deel van het boek zoomt in op: Wat betekenen een hoger niveau van bewustzijn en een andere kijk op succes concreet voor jou, voor jou als leider, jouw team of jouw organisatie.
18 februari 2015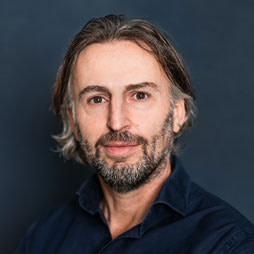 Benieuwd wat we kunnen betekenen voor jouw organisatie? Bel mij dan gerust even op om van gedachten te wisselen.
We ontwikkelen programma's die altijd naadloos aansluiten, ook full digital.
Benieuwd of dit programma ook werkt voor jouw organisatie?
Bel mij dan gerust even op om van gedachten te wisselen.
We ontwikkelen programma's die altijd naadloos aansluiten, ook full digital.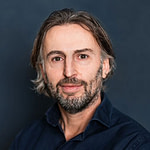 Neem gerust vrijblijvend contact op om van gedachten te wisselen.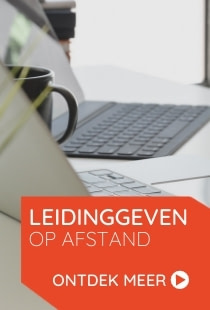 Grip, focus en voortgang behouden. Hoe doe je dat nu je op afstand samenwerkt met je team?