Misverstand #3: Ik moet de trainees behouden, anders is mijn traineeship niet rendabel
De afgelopen tien jaar wordt elke organisatie gedwongen om kostenbewust om te gaan met haar middelen. En natuurlijk geldt dat ook voor de (in welke vorm dan ook) geboden ontwikkelmogelijkheden. Wat levert het op? Kan het niet goedkoper, beter, slimmer, anders? Mede als gevolg daarvan maakt de L&D-wereld momenteel een innovatie spurt door waar je U tegen zegt en waardoor de rendementsvraag steeds beter beantwoord kan worden.
Voor traineeships geldt dit ook. En op dit gebied is een interessante situatie ontstaan. De heersende overtuiging die (nog) steeds lijkt te leven, is dat het rendement van een traineeship pas (ver) na afloop van het traineeship zichtbaar is. Traineeships hebben betrekking op het aantrekken, (door)ontwikkelen en doorstromen van getalenteerde jonge professionals naar een uitdagende (sleutel)positie in de organisatie. Het rendement ligt dus in het behoud van jonge professionals voor de organisatie.
De praktijk van tegenwoordig werkt alleen al een tijd niet meer zo. Studenten kiezen niet voor een organisatie, maar voor een traineeship waarin ze in korte tijd veel over zichzelf leren en de organisatie snel beter leren kennen. Het is mijn ervaring dat het overgrote deel van de huidige trainees niet bewust bezig is met de vervolgstap binnen de organisatie na het traineeship. Wél zijn ze bezig om tijdens het traineeship het maximale potentieel uit de ervaring te halen en bepalen aan welke voorwaarden een vervolgstap zou moeten voldoen (ongeacht de organisatie waar ze het traineeship volgen).
Van morele verplichting naar 'verlangen'
Volgens mij is het dan ook hoog tijd dat de organisaties, die een traineeship opzetten en inrichten op basis van de gedachte dat het rendement in latere jaren zichtbaar wordt, deze beperkende overtuiging loslaten. Een traineeship moet én kan alles in zich hebben om voor het einde een duidelijk (positief) rendement op te leveren voor alle belanghebbenden. Het 'kunnen we ze wel behouden' kan daarmee worden vervangen met 'willen wij met elkaar door op basis van alle inzichten van de afgelopen periode'. De morele verplichting wordt vervangen door iets dat veel duurzamer is: verlangen.
Uit ervaring weet ik dat trainees juist door deelname aan een traineeship meer inzichten in zichzelf krijgen en meer bezig zijn met bewuste keuzes.  Aan het eind van een traineeship weten ze dus veel beter wat zij wel en wat zij juist niet willen. Kies je er als organisatie bewust voor om aan het einde van het traineeship een moment in te plannen om het morele contract tussen trainee en organisatie opnieuw te bespreken, dan geloof ik dat rendement in een heel ander daglicht komt te staan.
Weliswaar zullen minder trainees doorstromen binnen de organisatie, omdat van beide kanten kritischer wordt gekeken naar de vervolgstap. Maar de trainees, die er bewust voor kiezen om een vervolg te geven binnen de organisatie, zijn loyaler, meer gecommitteerd en zullen dus veel langer behouden blijven voor de organisatie. Organisaties krijgen uiteindelijk dus meer van deze getalenteerde: meer intelligentie, meer prestaties, meer commitment, meer geluk en welzijn. Daarmee is 'blijven' eerder een bonus dan een vereiste en de druk voor beide kanten is weg.
Sterker, het uitwisselen van talentvolle medewerkers tussen organisaties wordt veel minder een bedreiging en veel meer een hoger liggend doel. Want hoe mooi zou het zijn als Nederlandse organisaties werkelijk als collectief gingen kijken naar 'het opbouwen van jong potentieel in Nederland dat samen werkt aan een betere maatschappij door in de juiste rol in de juiste context de maximale waarde te kunnen toevoegen.'
Talentvolle medewerkers zullen altijd in beweging zijn. Sommige stromen uit, andere stromen in en dat gaat niet veranderen. Wil je jouw traineeship rendabel maken, kijk dan naar de looptijd en niet er voorbij. Het scheelt je heel wat kopzorgen, waarop je als organisatie relatief weinig invloed hebt.
Wil je inspiratie voor het opzetten van een kwalitatief talentprogramma? Of wil je weten hoe wij jouw organisatie kunnen helpen met een toekomstproof traineeship ontwerp? Bekijk dan hoe wij jou kunnen helpen bij het opzetten van een talentprogramma!
13 januari 2020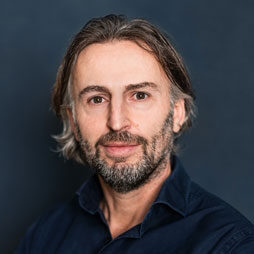 Benieuwd wat we kunnen betekenen voor jouw organisatie? Bel mij dan gerust even op om van gedachten te wisselen.
We ontwikkelen programma's die altijd naadloos aansluiten, ook full digital.
Benieuwd of dit programma ook werkt voor jouw organisatie?
Bel mij dan gerust even op om van gedachten te wisselen.
We ontwikkelen programma's die altijd naadloos aansluiten, ook full digital.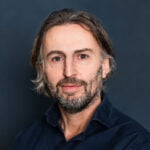 Neem gerust vrijblijvend contact op om van gedachten te wisselen.
Het opzetten van een succesvol talentprogramma is best lastig! Op deze pagina vind je allerlei info & tools om dat proces een stuk eenvoudiger én leuker te maken.