BLOG – Rowan van 't Hoogt
3 essentiële vragen voor elke organisatie die een eigentijds traineeship wil
Een vraag die mij regelmatig wordt gesteld, is: "Heeft ons traineeship in de huidige opzet nog bestaansrecht?" En dat is niet vreemd, want ik durf te stellen, meer dan ooit worden organisaties uitgedaagd om de juiste 'bright young professionals' aan te trekken en hun potentieel in korte tijd maximaal uit te nutten.
Wanneer je wilt weten of het traineeship van jouw organisatie nog bestaansrecht heeft, helpt het om een antwoord te formuleren op de drie onderstaande, essentiële, vragen.
Vraag 1 'Waarom wil de organisatie een traineeship?'
Dit klinkt als een 'no brainer'. Maar toch zie ik veel organisaties meerdere behoeften nastreven en daarmee verliezen de betreffende traineeships haar kracht. In algemene zin zie ik dat traineeships worden ingezet om te voldoen aan een van volgende drie organisatiebehoeften:
1. Om talent aan te trekken dat anders niet bij de organisatie aanklopt (succesvolle instroom).
2. Om talent te laten doorstromen naar kritieke leidinggevende posities (succesvolle doorstroom).
3. Om specialistisch talent snel succesvol te maken in de lijn (succesvolle uitstroom).
Veelal zie je aan de positie waar het traineeship in de organisatie (budgettair) is ondergebracht de leidende behoefte al. Daarmee kun je ook voor wat betreft de gewenste inrichting al een beeld vormen. De vraag is echter of dit in lijn is met de toekomstige behoefte van de organisatie. Zo is wellicht nu een management traineeship interessant als aanvoer voor toekomstig management potentieel. Echter, veel organisaties nemen 'agile' organisatievormen aan, waardoor veel management posities wegvallen. Het kan dus heel goed zijn dat het traineeship of talentprogramma bestaansrecht heeft als het meer richt op het aantrekken van toekomstige 'productleads' of 'tribe leads' in plaats van ontwikkeling van toekomstige managers.
Vraag 2 'Ken je werkelijk de juiste doelgroep die in de toekomst het verschil kan maken?'
Aan het begin van deze blog benoemde ik het al. De nieuwe generatie heeft andere wensen en behoeften. En wanneer heb je als organisatie voor het laatst een 'persona' van de toekomstige trainees opgemaakt? Inzichten vanuit marketing kunnen een enorme toevoeging geven in het werkelijk tot de essentie komen van het type trainee dat voor jullie organisatie onderscheid gaat maken en zich aangesproken zal voelen. Voorbeelden van vragen die de revue passeren zijn "Wie is deze trainee? Wat vindt hij/zij leuk? Hoe kun je aansluiten op hun ambities en behoeften? Welke verwachtingen moeten tijdens de 'trainee journey' worden ingelost?" Dit geeft niet alleen waardevolle inzichten voor werving en selectie, maar biedt ook de inzichten om voorbij algemene, generaliserende aannames te gaan en werkelijk te bouwen aan een 'trainee experience'. Dat doen veel organisaties per slot van rekening ook voor hun klanten.
Vraag 3 'Wat is het rendement van het traineeship?'
In de meeste traineeships speelt de term ROI een geringe rol. Het is complex, moeilijk te berekenen. En als je wel gelooft in ROI dan kost het dermate veel meer tijd en aandacht dat het niet actief op de agenda blijft. Echter, als je er nooit aan begint en het niet als richting neemt, zul je ook nooit de stap zetten om rendement structureel op tafel te hebben. En uiteindelijk is dat wel iets waar het ook om draait: wordt het gezien als kosten, dan worden ze gesneden. Wordt het gezien als waarde, dan krijgt het aandacht.
Het gaat in de essentie niet om ROI, oftewel om een percentage. Waar het volgens mij wél om draait is: waaraan geef je als organisatie een waarde? En hoe kunnen we die waarde voor alle stakeholders verder verhogen. Hierin ligt voor mij een belangrijk verschil tussen doelen (kpi's) en beoogde effecten (de gevolgen die ontstaan uit het realiseren van de kpi's). De tijd en energie hierin steken geeft veel inzichten in het werkelijke bestaansrecht van jouw traineeship.
Ik ben benieuwd naar jouw antwoorden op bovenstaande vragen. Deel ze eens met mij of onze lezers. Of zijn er nog andere essentiële vragen van belang volgens jou? Ik hoor het graag!
16 december 2021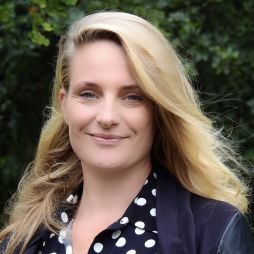 Benieuwd wat we kunnen betekenen voor jouw organisatie? Bel mij dan gerust even op om van gedachten te wisselen.
We ontwikkelen programma's die altijd naadloos aansluiten, ook full digital.
Benieuwd of dit programma ook werkt voor jouw organisatie?
Bel mij dan gerust even op om van gedachten te wisselen.
We ontwikkelen programma's die altijd naadloos aansluiten, ook full digital.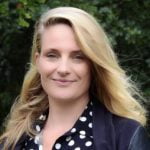 Neem gerust vrijblijvend contact op om van gedachten te wisselen.
Het opzetten van een succesvol talentprogramma is best lastig! Op deze pagina vind je allerlei info & tools om dat proces een stuk eenvoudiger én leuker te maken.